Need an Stand Up Paddleboard designed specifically for fishing? Want one that's completely portable, allowing you to launch wherever there's access to water? The Body Glove Mariner is a groundbreaking fishing-specific inflatable standup paddleboard that caters to both casual fishing enthusiasts and hardcore anglers.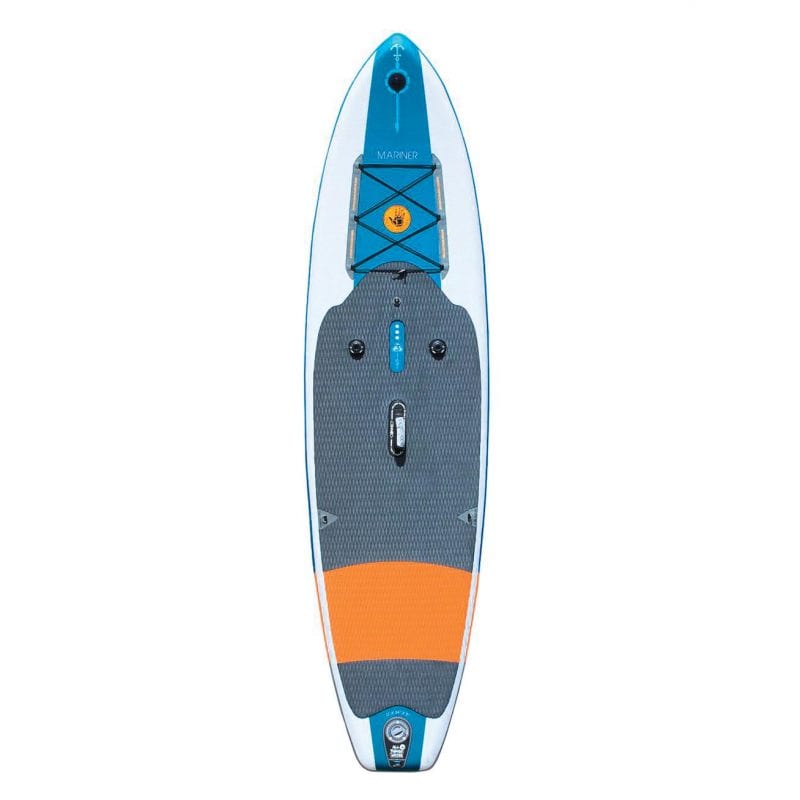 Designed by paddling champion and recreational fisherman Luke Hopkins, this feature-rich board is the ideal paddling platform for the active angler. From the backwaters to the bays, it will stealthily take you where you need to go, which is where most other anglers can't go. Once you get there, the Mariner is a perfect fishing platform.
Stand Up Paddleboard That's Customizeable
The Mariner is durable, stable, convenient to transport and can be customized to suit your fishing preferences. It features attachment points to add any one of over 70 Railblaza fishing accessories, including rod holders.
The Mariner also includes an anchor line guide system, cooler tie-downs, permanent, unbreakable fins and a patented multi-purpose handle. The handle is able to hold a water bottle or the included adjustable 3-piece paddle. Furthermore the Mariner comes with a cell phone dry bag, a pump, an ankle leash and a wheeled backpack.
You can Purchase the Body Glove Mariner by clicking here
For more information visit www.bodyglove.com