by Bill Wummer, Contributing Writer
On July 7th and 8th, all the action will be on Singer Island as it hosts the Sailfish Marina Big Dog & Fat Cat KDW Shootout. This tournament continues to grow every year, with over 250 boats expected to compete for an estimated $50,000 in cash and prizes. We were the largest tournament in South Florida last year.  The Grand Prize winner is guaranteed $10,000 in cash and prizes while the aggregate winner will earn $5000 in cash and $5,000 in Garmin Electronics.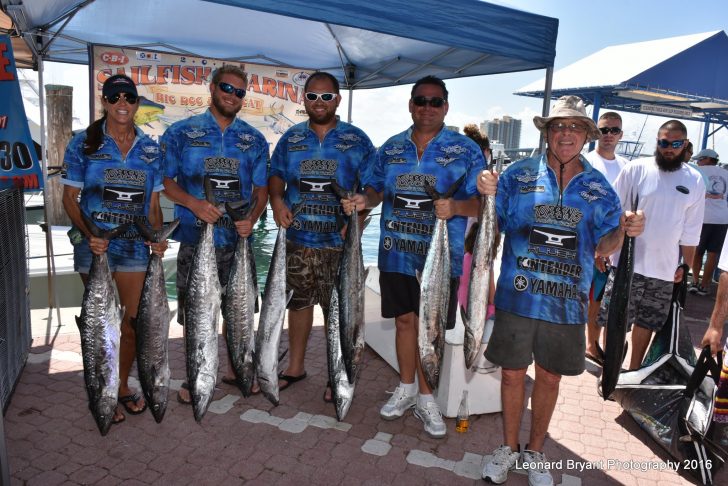 Anglers can save $100 by registering by June 25th. The tournament Is the 2nd leg of the "Beast of the East," and an SKA (Southern Kingfish Association) series event. We had 14 Dogs adopted at the event last year and raised over $18,000 dollars for the charities. Please come out even if you can't fish and support the cause. There is a  huge raffle and silent auction.
The charities benefiting from this great event are A Second Chance Puppies & Kittens Rescue, Riviera Beach Maritime Academy and Vinceremos Therapeutic Riding Center. The Riding Center serves children and adults with developmental, physical and psychological disabilities in its dynamic stable environment. The horses' gentle nature and rhythmic movement has helped hundreds conquer challenges associated with their disabilities. The Maritime Academy is a Public Charter High School with a focus on Marine Sciences enabling students to focus on a career in the Marine Industries with Science, Technology, Engineering and Math (STEM) at the core of the curriculum. Students have opportunities to learn out on the water, as well as in the classroom. A Second Chance Rescue is an all-volunteer non-profit 501(c)(3) organization that has rescued thousands of animals. They rely solely on donations.
Visit the tournament website at www.bigdogfatcat.org  for more information or to register for this don't miss event!