In late summer, alligator hunting seasons opened across the southern states, and the gator-getters have been getting their gators. Here's a quick look at three of the largest gators we've seen so far.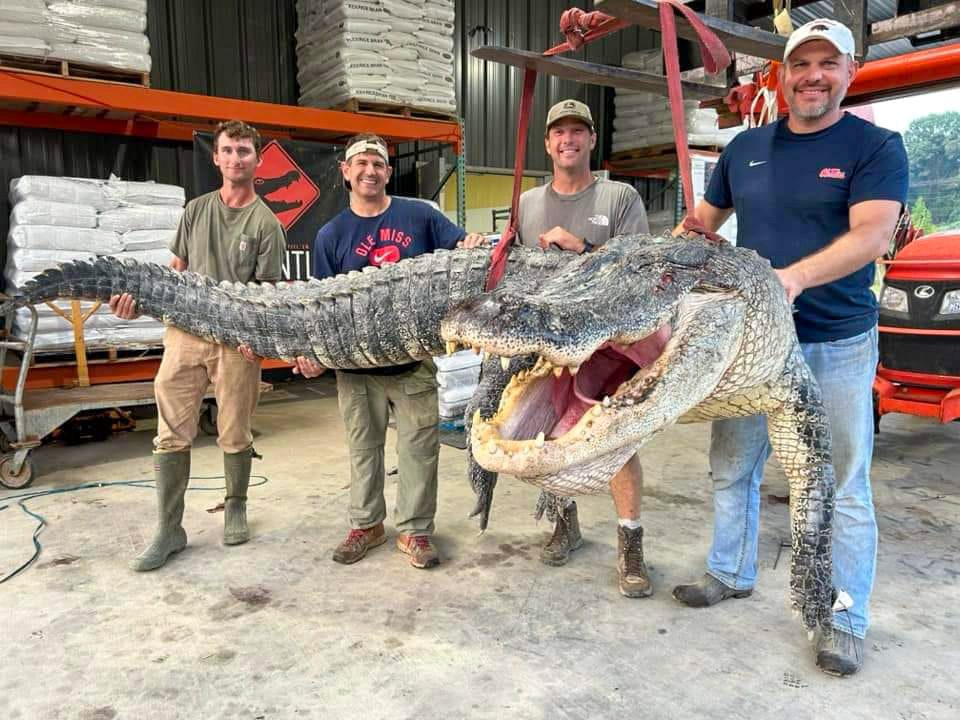 Mississippi Monster
A Mississippi crew hauled in the largest gator on record for the state on Aug. 26. The 14-foot, 3-inch-long giant weighed 802.5 pounds and beat the previous Mississippi record by about 2 inches in length and 36 pounds in weight.
Gator hunters Donald Woods, Joey Clark, Will Thomas and Tanner White first snagged the beast with a rod and reel and a big treble hook on the Yazoo River at about 9 p.m., according to the Clarion Ledger. Over the next seven hours, the crew had to re-snag the gator eight or nine times because it kept swimming under logs and breaking off, according to the Houston Herald. They finally were able to dispatch it at about 3:30 a.m.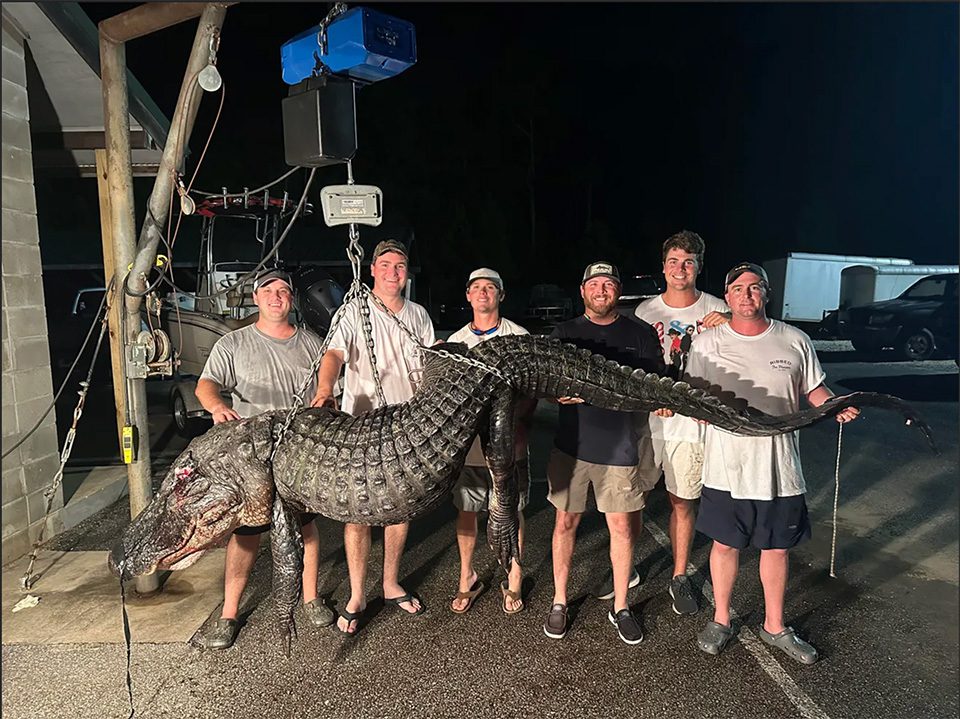 Alabama's Best
Alabama's Biggest gator of the season was caught on Aug. 13 from Mobile Bay. At 12 feet, 9 inches long, the big lizard weighed in at 524 pounds, according to the local news station WKRG in Mobile.
Taylor Douglas was the tag holder. His buddies Champ White, Luke Ojeda, Joey Geil, Richard Pipkins and Daniel Haas helped haul in the massive gator. Douglas told WKRG the gator didn't put up much of a fight and that they killed it within an hour of hooking it. He said the hardest part was getting it in the boat.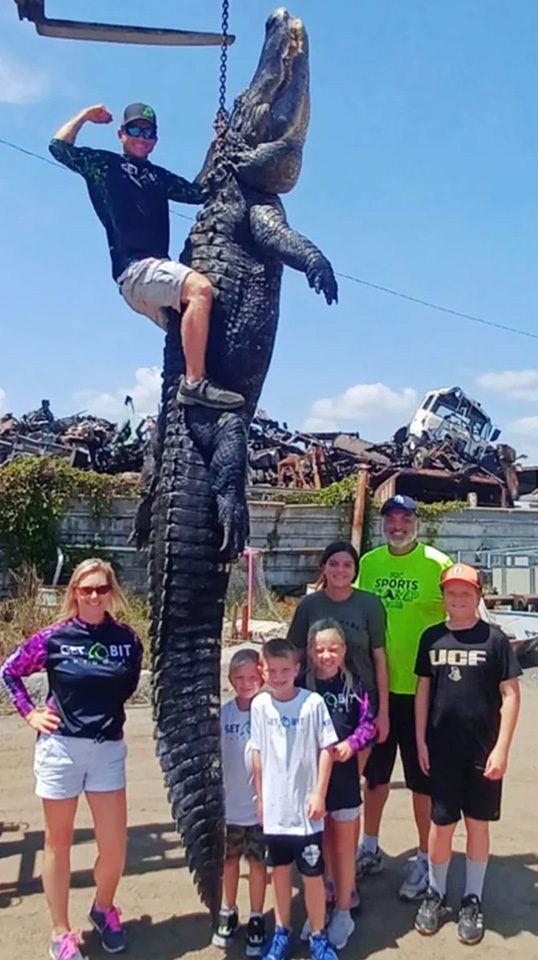 Florida's 900-Pounder
A 900-pound, 13-foot-long alligator caught on Aug. 25 is the second largest gator in Florida history. Capt. Kevin Brotz, of Get Bit Outdoors, guided clients Carson Gore and Darren Field to the giant gator on an Orlando area lake, according to Outdoor Life.
At one point during the battle, the gator leapt 3 or 4 feet out of the water right next to the boat. Brotz told Outdoor Life it was like being eye-to-eye with a T-Rex.
To read the whole Outdoor Life story, go to https://www.outdoorlife.com/hunting/second-heaviest-florida-alligator/