by Mike Hammond

Finding remote, uncrowded beaches like Big Hickory Island Preserve is the best thing about being a local paddler in Southwest Florida.
I often suggest this location to families who want to paddle beach areas, but avoid the open Gulf waters.  Paddlers can easily access the preserve from two launch sites in the preserve and remain in the backwaters.  Both launches have free parking.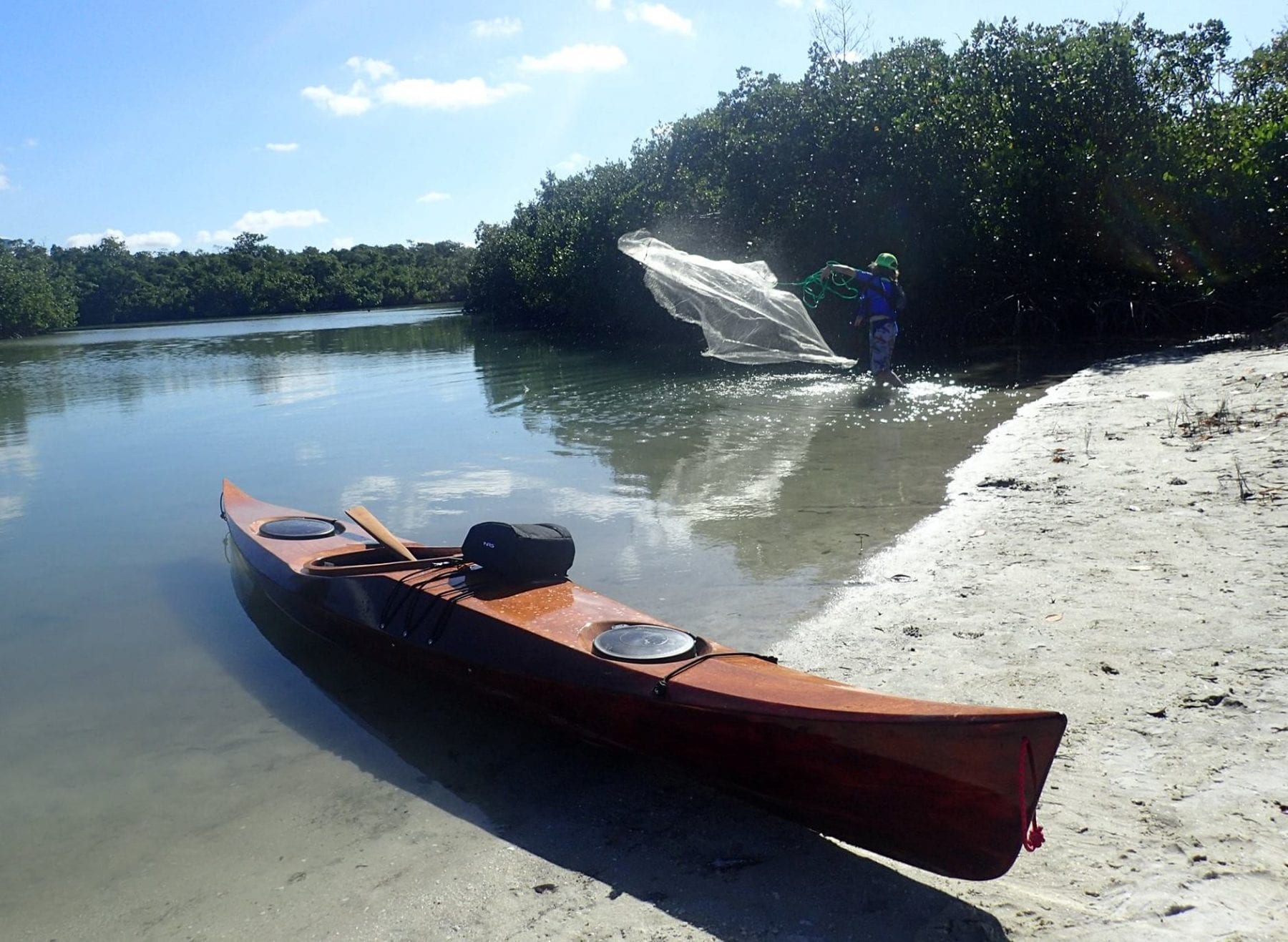 One launch is located on the northwest tip of the island.  There is convenient parking nearby, at the base of the New Pass Bridge.  If you launch from here, paddle southwest, keeping the mangroves to your left.  You will enter a small inlet leading to the backside of the preserve's beach.  Do not paddle out into New Pass unless you are an experienced paddler and have taken proper safety precautions.  A large amount of water flows through this pass and the current can be very strong and fast.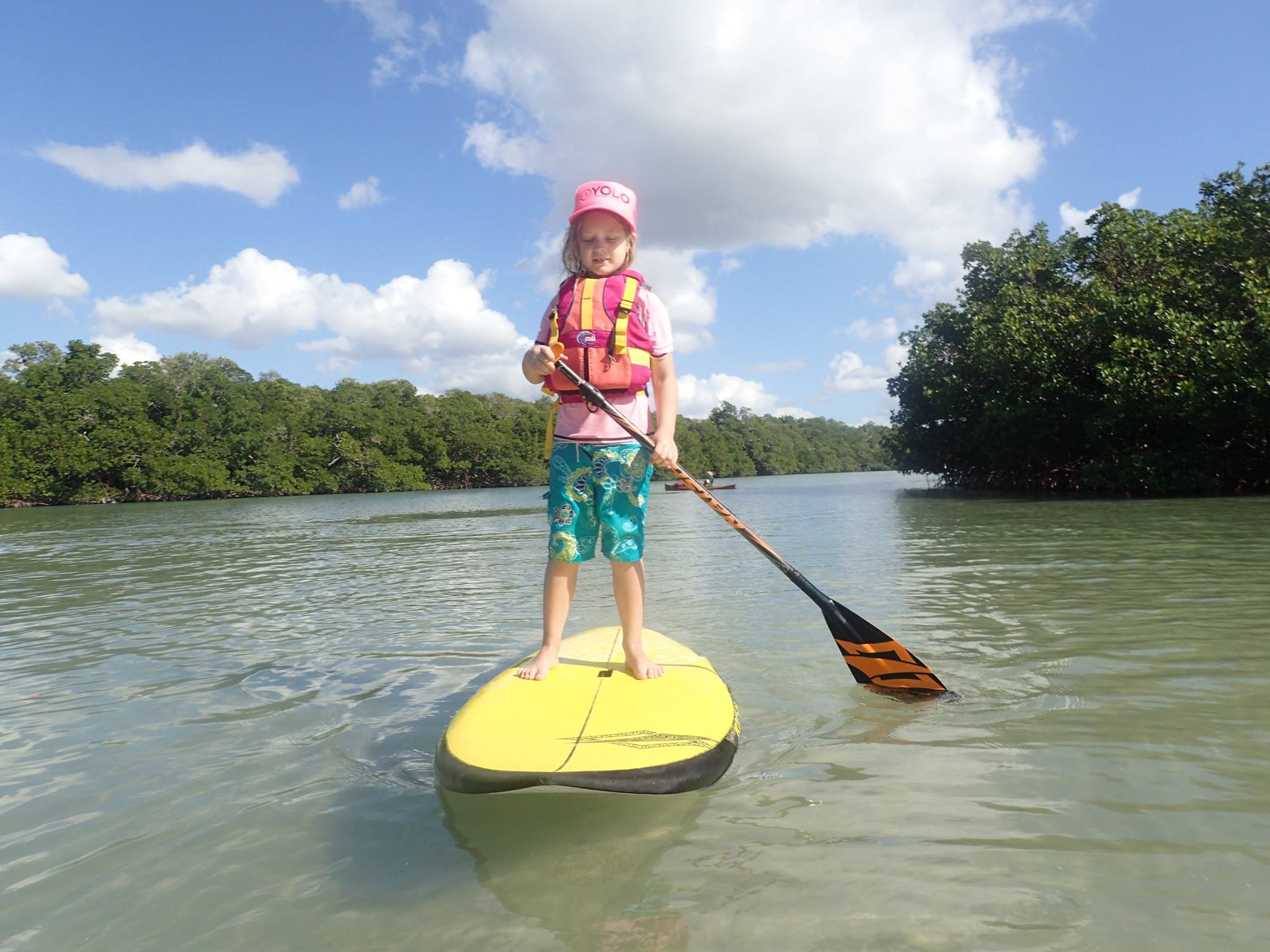 Another popular launch is farther south on the island, directly across from the Bonita Springs water tower.  The paddle from this launch to the beach is a little longer, but I have gone with kids as young as six, in kayaks and on standup paddleboards, who were able to make the paddle without issue.  I recommend this launch to novices and families since you can paddle a bit further without the possibility of the wind or currents pushing you into the pass.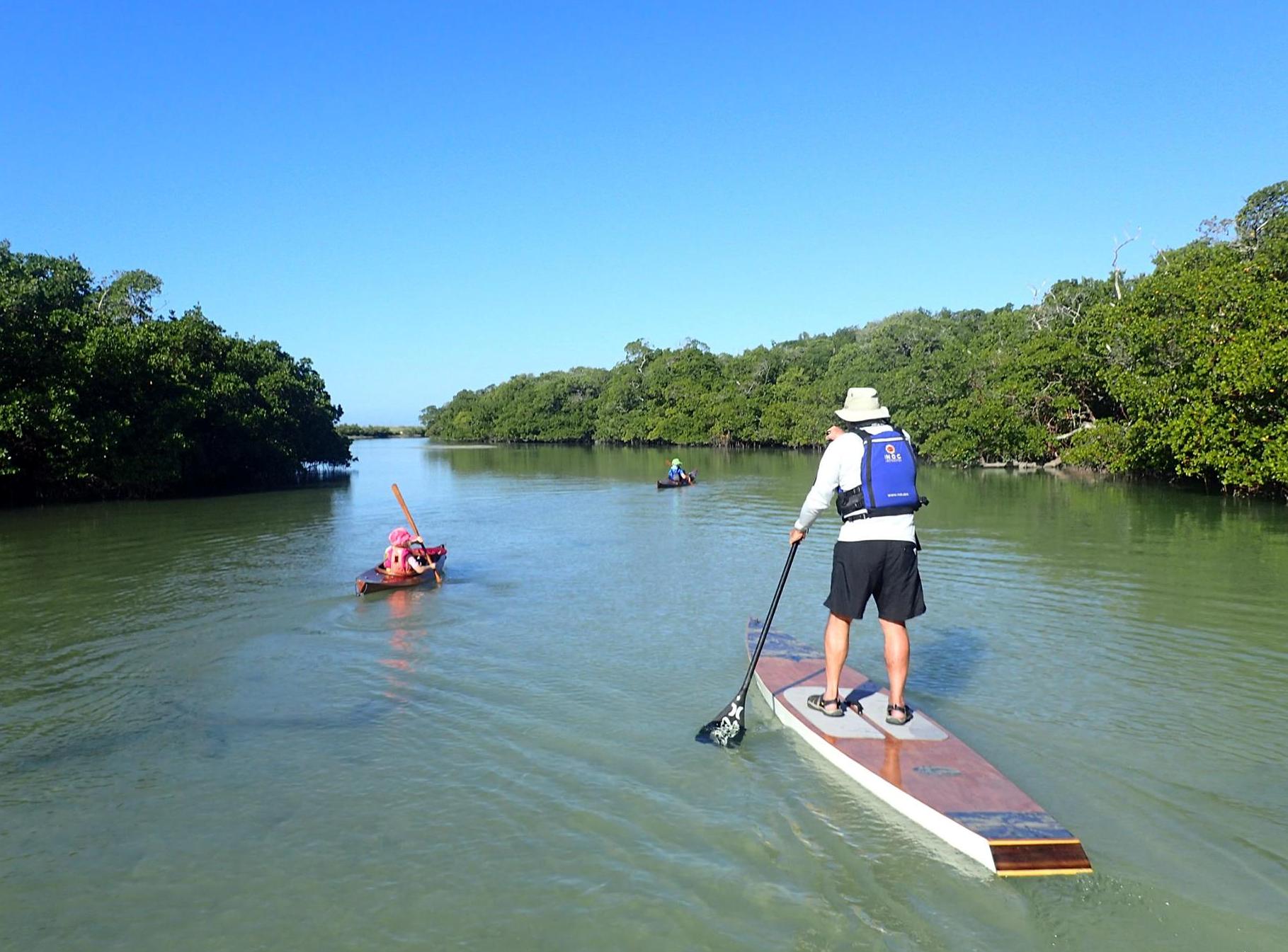 When I paddle here with my kids, they like to go back and forth from fishing and cast-netting in the backwater to snorkeling, shelling, swimming, and more fishing off the beach.  You can only access this beach by water, so shelling is usually more productive than at other beaches nearby.
Big Hickory Island Preserve is a great paddling destination for everyone.  Free, no hassle parking, a relaxing paddle, and an uncrowded beautiful beach.  We can't ask for much more than that.
For a complete schedule and registration information, please go to: https://paddleguru.com/races/BattleontheBlueway2017
Mike Hammond is based in Fort Myers, Florida, and is a staff member at Lee County Parks & Recreation. He is the Calusa Blueway coordinator for Lee County.