I caught this 48" Snook in Vero Beach Florida.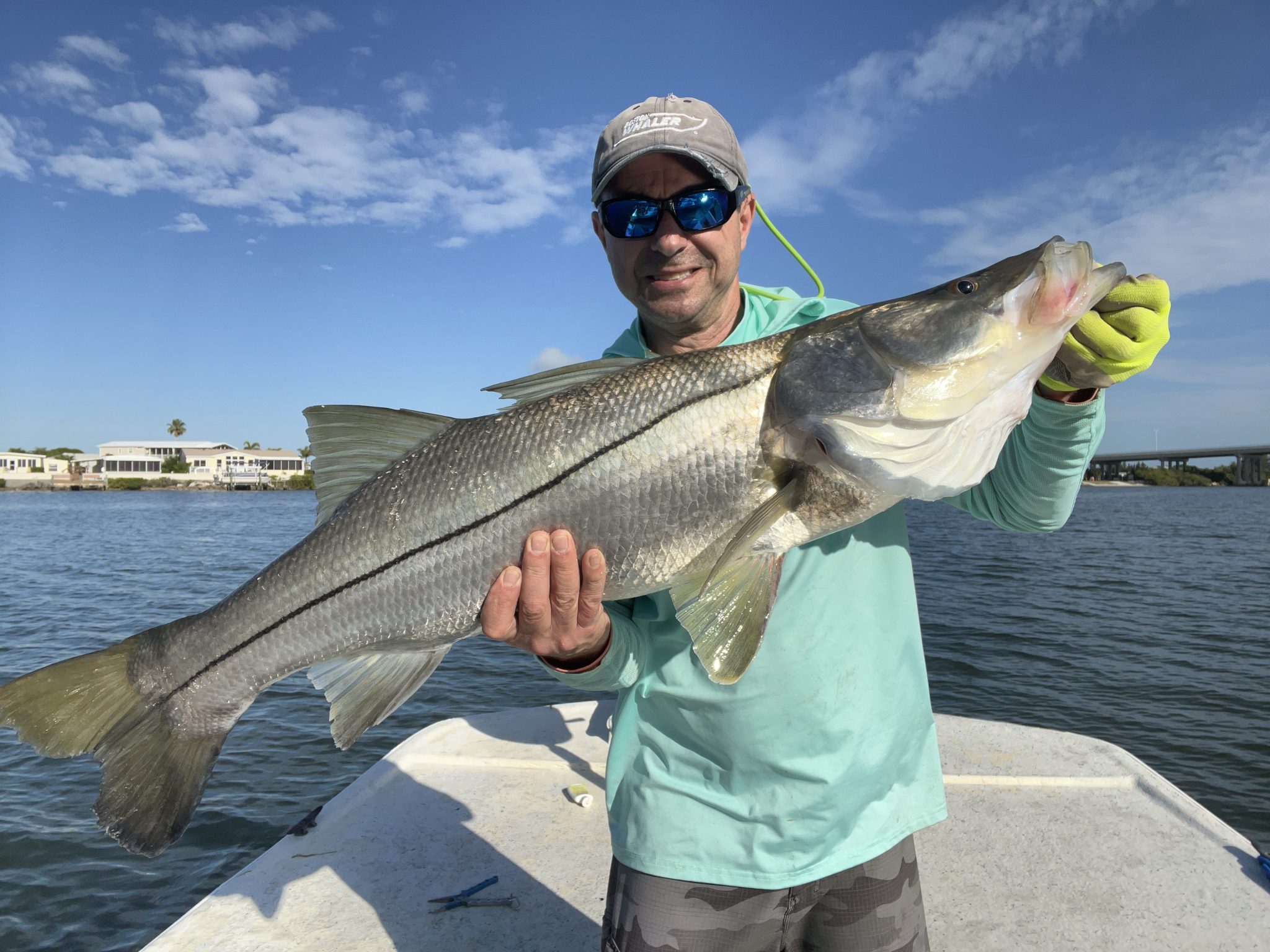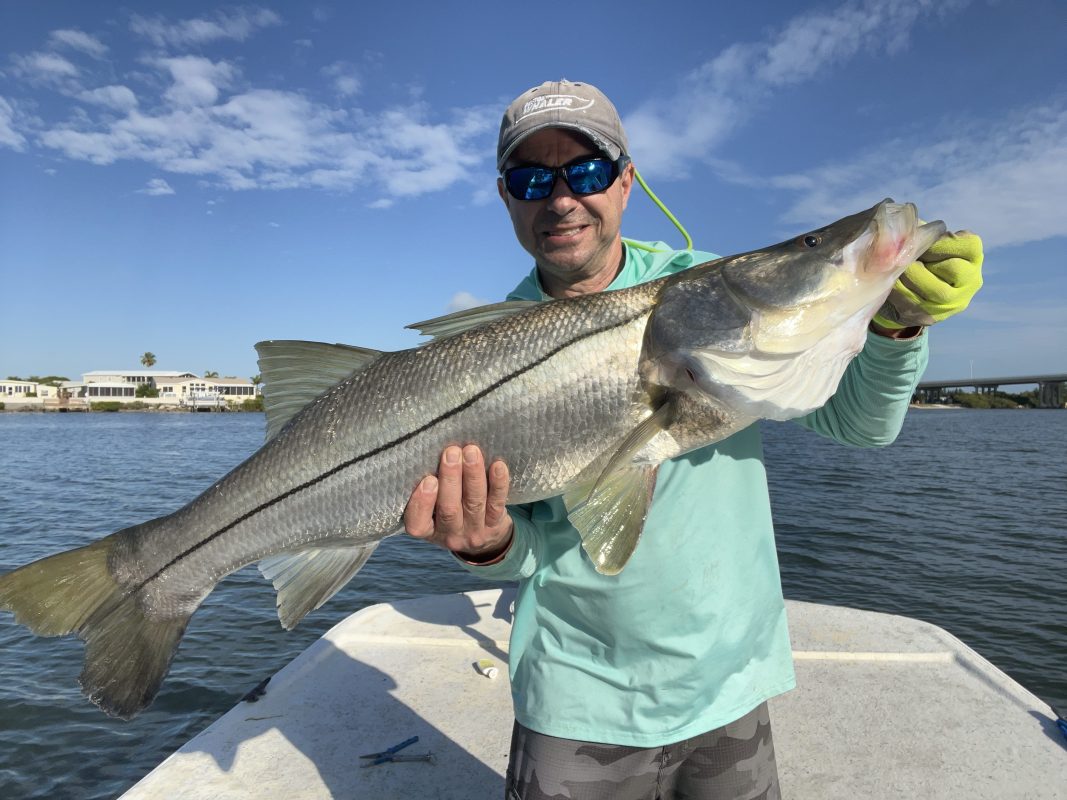 I was fishing for trout using a 3000 series reel spooled with # 15 braid and a 20lb leader. Throwing DOA shrimp. Hooked this monster. At first I thought I had snagged an alligator! Fortunately, I was able to get to the trolling motor and carefully get out into open water where I could avoid the mangroves ( where she really wanted to go!). I played her very light for about twenty minutes. She jumped twice. I kept saying to myself " there is no way I'll land this fish"
Finally got her boat side and grabbed her lower lip with my glove hand!
After a quick photo I revived her properly and she swam off strong!