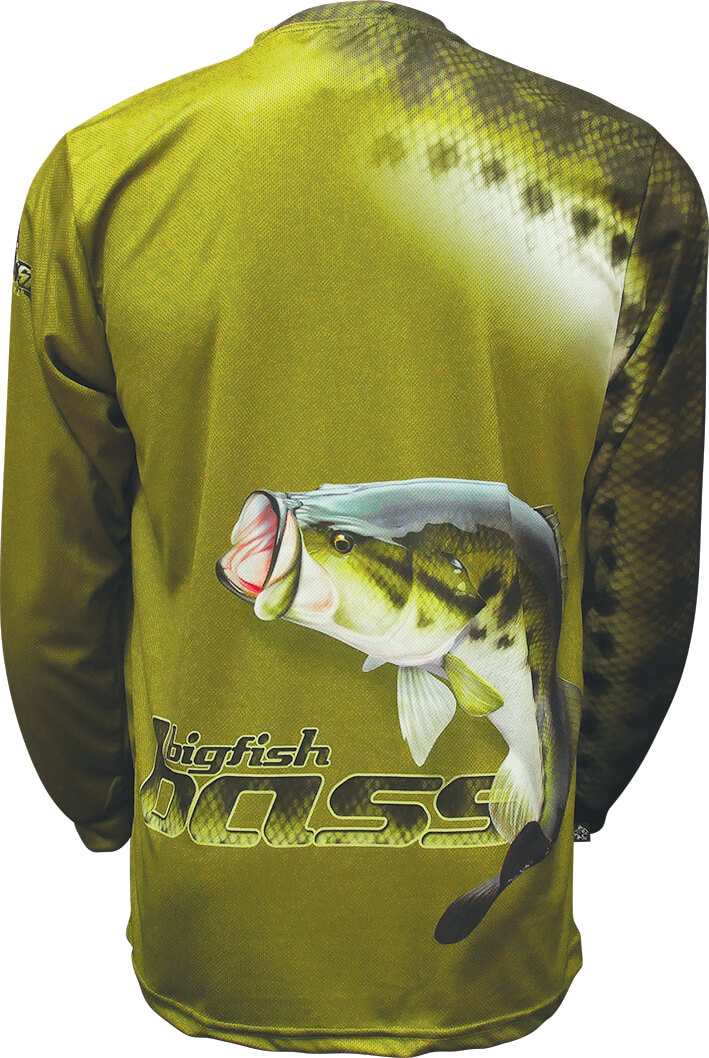 Bigfish Gear U.S. specific outdoor fishing clothing. First seen at iCAST 2015, the established Australian brand creates the most functional, sun protective shirts on the market.
All their gear is made using BFMaxFlow—a high performance, moisture wicking fabric that is soft to feel, durable and incredibly cool to wear. The breathability is second to none, and once you try one on you'll want to wear it out of the store.
What's better is the fabric is rated as UPF50 (excellent sun protection). The gear is a high quality product that will stand up to the harshest of elements. The company is on U.S. shores, based in Florida with a distribution center in California, so goods are available nationally with delivery in a few days.
Bass Scales
"Bass Scales" feature a large active bass on the front and back with the iconic bass scale pattern across the shoulder and sleeve. RRP is $59.95. Available from a X-Small to 3X-Large.
Redfish
Redfish shirts are available in white and black and feature realistic scales up the sleeve to the neck. A big bull redfish arcing its way across the front and back really sets this shirt apart. RRP is $59.95. Available from a X-Small to 3X-Large.
Check out the entire line and the full sizing chart at www.bigfishgear.com.