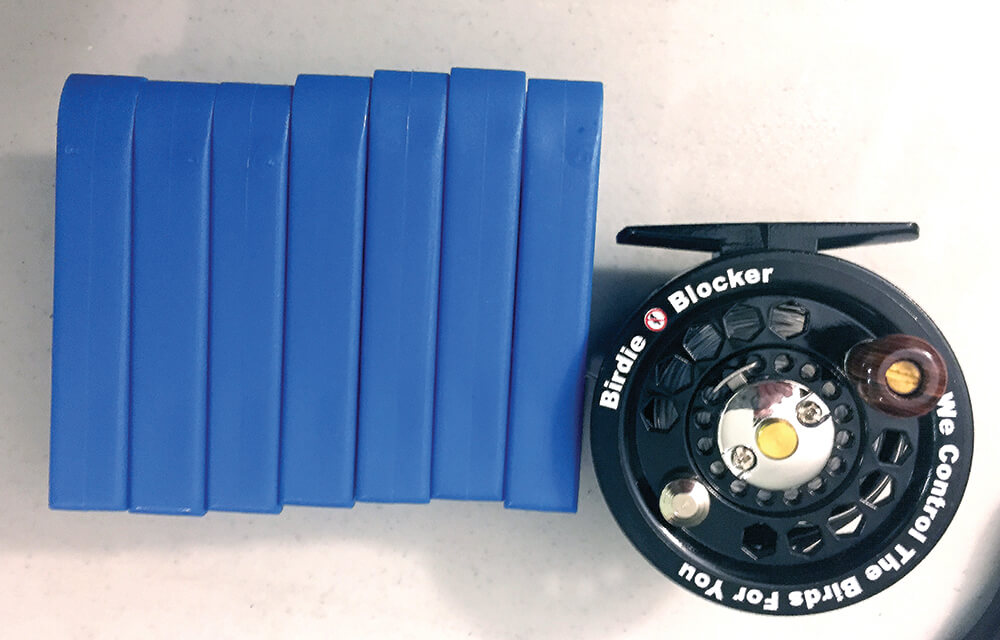 Tired of scrubbing bird droppings from the tops and decks of your boat?
If you've got a problem with birds using the railings of your craft to roost, Birdie Blocker is the solution that will keep your boat free of roosting birds and the nasty mess they make.
Birdie Blocker is an easy-to-use and extremely effective bird deterrent to protect any boat with 7/8- to 1-inch railings. It is a simple system using fishing components and some high-quality UV clips. It can be installed in about five minutes, and it's just as convenient to remove and stow when it's time to head out for a cruise.
A barrier of monofilament held up with easy-to-mount clips deters birds from landing on your rails and roosting on your craft. It is tangle-free and simple, and at less than $100 it will cover about 40 feet of railings. Two Birdie Blockers are the ideal solution for larger boats.
The clips are also multi-purpose and can also be used to hang lighting, decorations or double as a makeshift clothesline. The Birdie Blocker is a great gift for any boater.
These quality systems arrive pre-assembled and can begin protecting your boat in about five minutes with a simple set-up that requires no measuring. It's a no-brainer for anyone who is sick and tired of cleaning up after birds.
Call Birdie Blocker at 440-231-4767 to order or email birdieblocker@gmail.com. Visit www.birdieblocker.com.