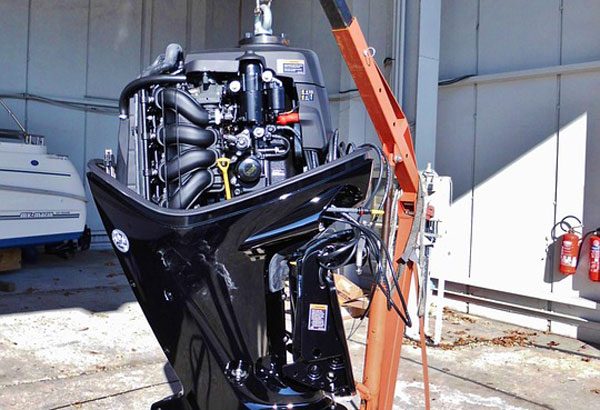 Believe it or not, Florida boating does have some seasonality to it. Though fishermen will use their boats out through-out the year, water and weather conditions in late fall and winter will restrict many pleasure boaters from the water. November generally marks the beginning of the end of the summer pleasure boating season. While pleasure boaters must prepare their vessels for an extended period of inactivity, all boaters should use periods of inclement weather to perform routine annual engine maintenance at a certified outboard dealer.
A routine engine servicing should include; power unit inspection, thermostat inspection/replacement, compression testing, lower unit pressure test, water pump test and impeller inspection, fuel and oil filter replacement, replacement of lower unit lubricants, pulling of the prop, inspection of the prop shaft and shaft seal, repacking of the shaft grease, grease all fittings, and perform vital systems checks on all gauges, steering components and electronic connections and systems.
For long term storage additional tasks need to be performed. These include: adding fuel stabilizers to the fuel tanks and circulated the additive through the fuel-flow system; fog the engine to minimize corrosion to exposed surfaces; thoroughly clean the boat's hull as well as the seats, cushions and carpeting; and stow-away all gear including life preservers, anchors, ropes, etc. If the boat is going to be out of the weather disconnect the battery and clean the battery cable connectors. This is also a good time to fix or upgrade any of your electronic gages, lights, and accessories. If possible cover the boat with a quality boat cover and make sure any collected rain water will flow off the cover.
The key to long term storage is to prep your boat before you store it so that it will require minimal care to get it back on the water once the weather turns nice again.