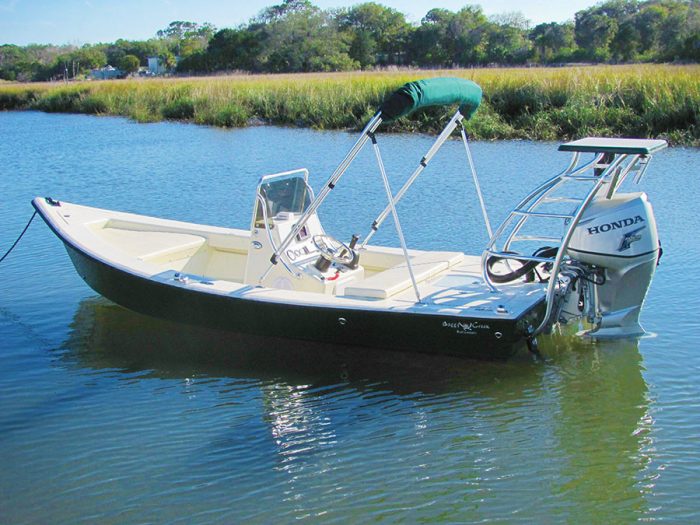 Boggy Creek Boats is the home of custom-built shallow-water boats from 14' to 16'. Boggy Creek boats has been established since 2003. Steve Gale and his wife, originally from England, bought the Jacksonville-based company in March. Steve has worked in the marine industry for more than 20 years, building and repairing boats. After immigrating over to the U.S. three years ago, Steve and Lisa bought the company to run alongside their other company G-Finishing Custom Fiberglass.
"G-Finishing has become well known in the area for our great repair work, especially with the local marinas. When the opportunity came up to take over Boggy Creek Boats, we couldn't pass it up. This company has been going for over 13 years and has a great reputation," said Steve. "The boats we make are perfect for the inland waterways in Florida and are fully custom designed for the client"
Each Boggy Creek Skiff is custom built and hand laid. The boats are made to fit the client's needs and budget. It is our goal to build quality custom boats at competitive prices. Whether you need an open-deck tiller model or a tricked-out center or side console, the choice is yours.
Steve Gale, the owner of G-Finishing Custom Fiberglass and the new proud owner of Boggy Creek Boats, would love to meet you to discuss your custom needs. Visit their new website www.boggycreekboats.com, email steve@boggycreekboats.com or phone (904)-472-3591.