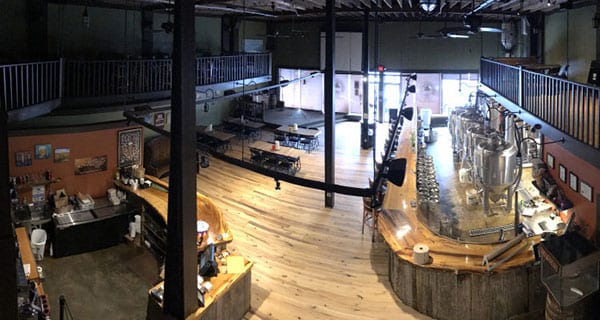 Boondocks Brewing's new Brew Haus opened in the fall of 2014 at 302 S. Jefferson Ave, West Jefferson, NC 27804.
The Brew Haus is just a short block up the street from Boondocks Brewing's Tap Room & Restaurant . The Brew Haus has a full kitchen, a service bar that can accommodate 20 craft beers on tap, and a 30 foot viewing bar. We have space available to customize seating and serving on both the lower level and our unique second level that overlooks the main level. The Brew Haus will only be utilized for special events and private parties. The Tap Room & Restaurant will continue to serve as our main dining facility and will also provide catering services for events held at the Brew Haus.
Since opening the Tap Room & Restaurant on August 1, 2012, requests to hold private parties, fund raisers, special events, and large Community gatherings at the restaurant has increased to a level that it is just not feasible to schedule them at the restaurant in the future. We also found that there was a real need in Ashe County for an affordable and engaging venue for these types of special events. Demand for Boondocks Brewed Craft Beer has also increased to the point that a larger facility was needed in order to expand brewery operations.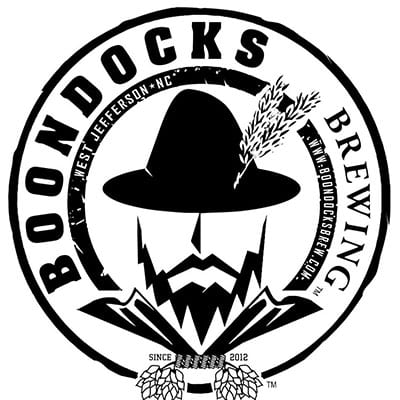 In April 2014, the owners of Boondocks Brewing purchased the building that has been the home of Geno's Restaurant since the mid 1970s. Between May and September 2014 the building was totally renovated and transformed into Boondocks Brewing's Brew Haus. We opened the doors on August 15th, 2014 to the Community for a "sneak peek" and were overwhelmed by the positive response that we received. We are currently on schedule to install a new 10 Barrel (300 gallon) brewery in the Brew Haus before the Summer of 2015. Once the Brewery is operational, we will open the tasting bar on a regular basis and will offer Brewery tours when they do not conflict with scheduled events.
We have a lot of plans for future improvements to the Brew Haus which includes Brewery Tours, Cooking Classes, Wine & Beer Pairing Dinners, Concerts. We also hope to have a roof-top viewing deck by 2016 so that folks can enjoy the awesome view from the top of the tallest building in West Jefferson.
We look forward to serving you at the Brew Haus as well as at the Tap Room & Restaurant. Visit www.boondocksbeer.com for more information.