by Patrick Gilmartin
I started surfcasting as a child on the beaches of Cape Cod. Despite having lived in the Boston area for the past fifteen years, I've always fallen back on the crutch of my old Cape spots, putting many miles on the truck going to and from fishing beaches I was more familiar with. Between a new house, a new baby, and a hefty workload in the kitchen, I knew fishing trips were going to be shorter and harder to come by this year, so I made the decision to focus solely on fishing Boston Harbor from shore. What started out as a matter of convenience and proximity has turned into the beginning of an understanding of this tremendous body of water and all of the amazing fishing opportunities it has to offer.
With six different river systems connected to the harbor all supporting varying sized herring runs, I started my season upriver in the narrow waterways scoring holdovers waking up from their winter slumber and new arrivals, growing in size as the spring wore on. As the weather and water warmed, I explored muddy flats and sandbars, where aggressive fish staged on the shelves, looking for an easy meal. Once the spring shifted into full gear, I focused my attention on the river mouths, drifting metal lip swimmers where big fish would set up on the outflows, ready to ambush smaller bait on a dropping tide. Floating needles in the boulder fields of the outer harbor became my next strategy, as they make the perfect attraction for summer cows looking to feast among the rocks. Fall brings a shift in the winds and puts a swell into the surf that every surfcaster longs for. I have been able to find whitewater and work big heavy needles through harsh northeast winds to tempt trophy fish all night long, moving right into blitzing bluefish in the daylight.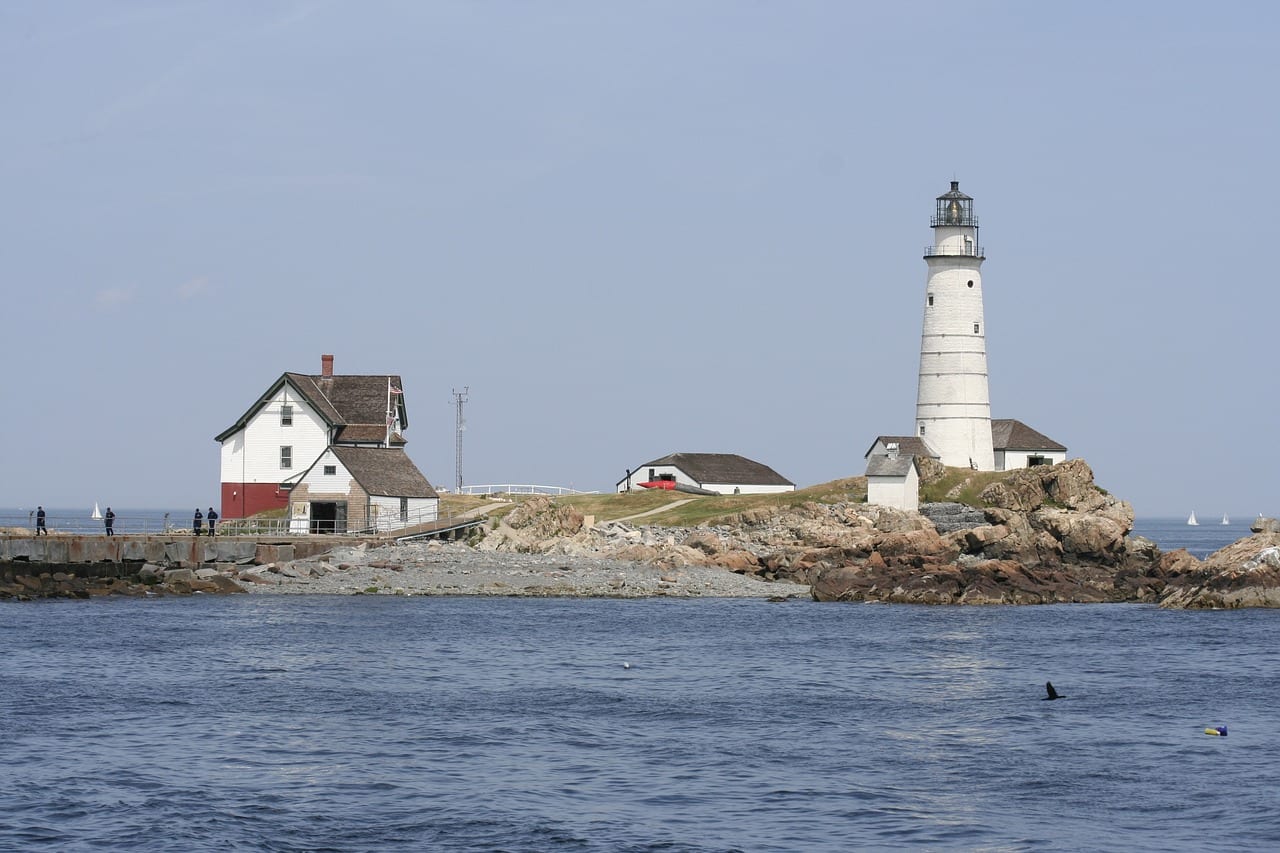 Boston Harbor offers many good shore fishing options, not only because of its nearly 200 miles of shoreline, but also because of an abundance of access points. I have spent most of the season visiting many of the Harbor's public parks, leaving my buggy in legal parking spots, taking far fewer risks with parking than I would be sneaking onto some of my favorite beaches on the Cape. Often times, a winter afternoon spent on Google Earth will have me staring at points and coves that look very fishy, only to realize its private property with no public way to the waterline. When playing the same Google Earth game in the Harbor, all of the most enticing points seem to be connected to public parking lots, meaning I can focus on where I want to fish based on where I think fish will be, and not where I can find access.
While my season is still far from over, I am already starting to contemplate what I will do within the Harbor confines next year. Many of the islands within the Harbor look to have some impressive structure and deep water nearby. A commando trip to Lovell's Island and a weekend of fishing and camping at Peddock's are already in the works, proof that hardcore surfcasting doesn't only exist on hard-to-reach islands like Cuttyhunk and Block.
In my season of Harbor-dedicated fishing I have found moving water that reminds me of the Cape Cod Canal, surf that reminds me of Nauset beach, and boulder fields that remind me of the rocks all along Buzzard's Bay. While I will always love traveling to the exotic and far away surfcasting destinations that New England has to offer, this season taught me that sometimes the closest water can also be the fishiest water.
---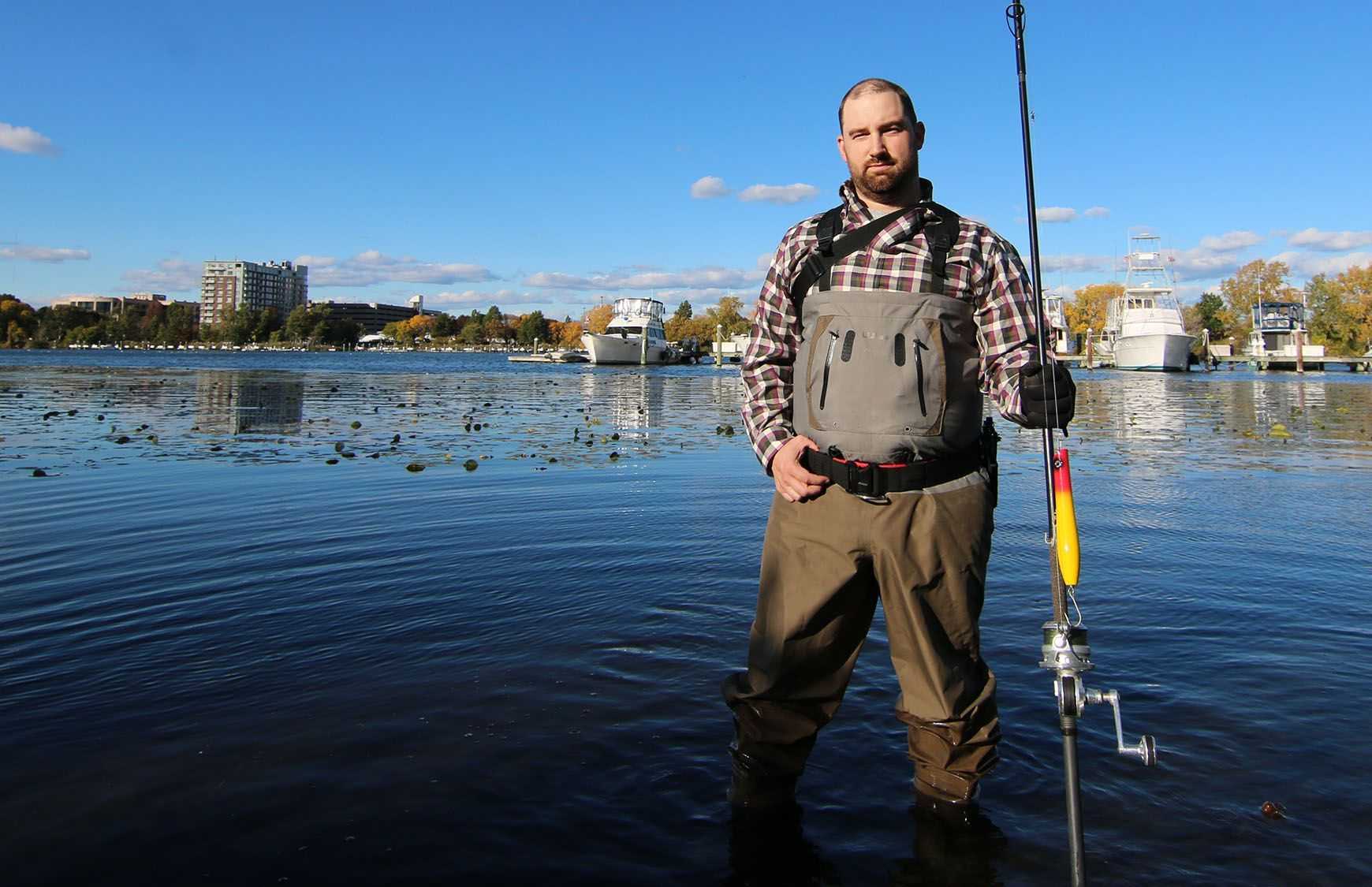 Patrick is a lifelong surfcaster, Massachusetts Striped Bass Association member, and chef of River Bar where his blend of street food, French cuisine, and Asian ingredients make for a fun and unique dining experience along the Mystic River.