By Coastal Angler Staff
They descend down a steep hill and pour into a quaint French village one cyclist after another, the wheels of their bicycles spinning steadily on their own while the riders' tired legs are finally allowed to rest. A rush of wind revives them and provides a jolt of energy as many spread their arms like wings and fly. It's a moment of triumph after an arduous trek where each cyclist had questioned their own abilities and endurance only to find the answers at journey's end in the coastal town of Deauville.
The scene described here isn't a snap shot from the famed Tour de France. Instead, it's a shared memory among twenty-two Boston students who were given the learning experience of a lifetime courtesy of The Vantage Foundation, the charitable arm of world renowned tour operator Vantage Deluxe World Travel. The students are all members of the West End House Boys & Girls Club in Allston, Massachusetts, and were selected by academic eligibility and club participation for an all expense paid cruise through France.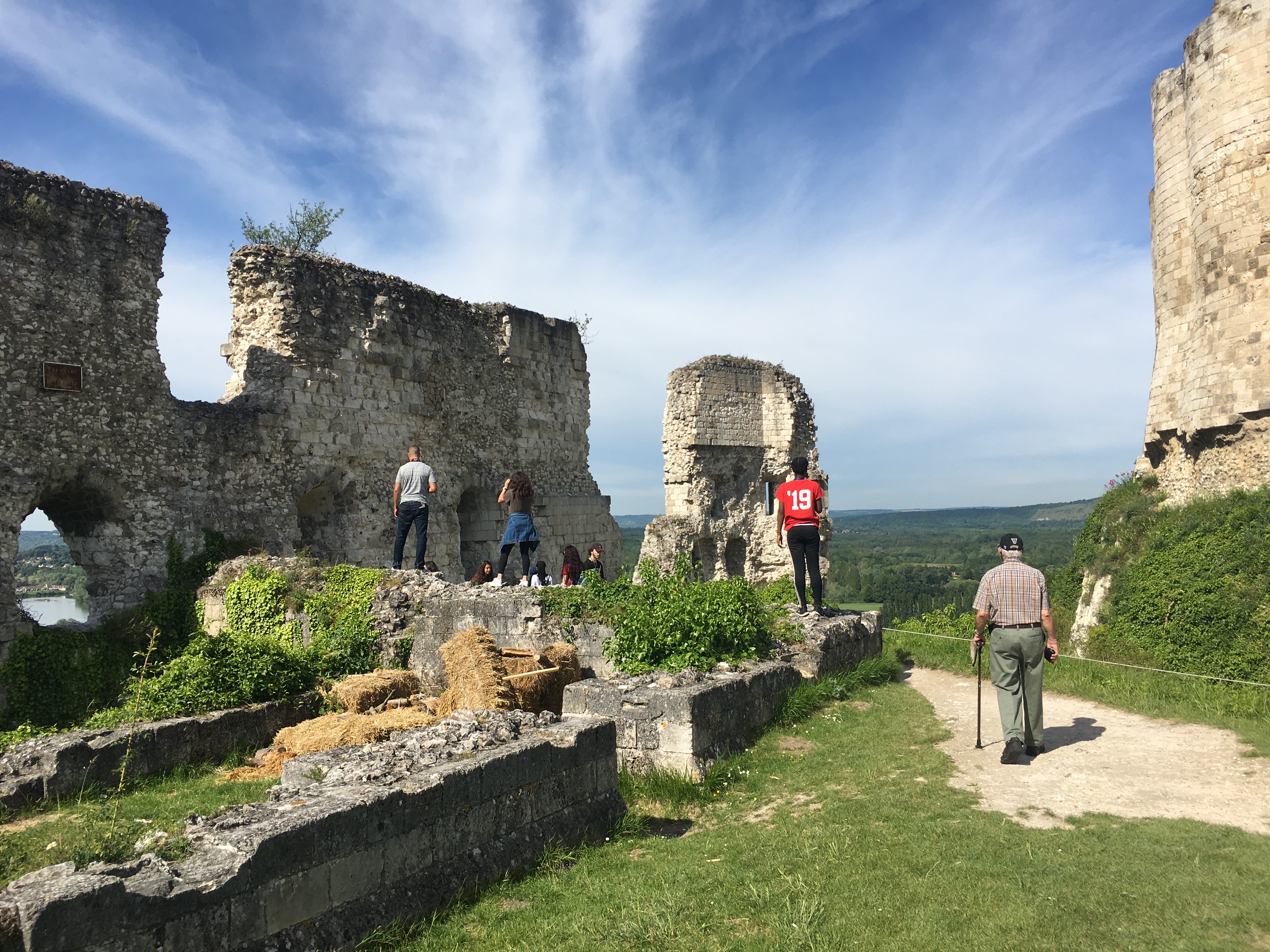 "We have been long time supporters of the West End House and its mission, which is to provide educational opportunities to more than 1,500 students across Boston, said Patricia Lewis, Co-Founder of the Vantage Foundation. "These young people have worked so hard and we take great pride in giving them the opportunity to broaden their knowledge and see the world."
And see the world they did. With passports in hand, these young people boarded a plane in Boston and flew 3,435 miles (many flying for the first time) before landing in Paris, France. The students immediately hopped on a bus and were whisked into the City of Light where they visited the Eiffel Tower and other majestic sites seen by them before only on screen or on a postcard. Their journey had only just begun. The students were then escorted board Vantage Travel's ms River Venture, a luxurious river boat that would serve as their floating hotel for the next several days while cruising along the historic River Seine.
It's said that no two people view the same work of art the same way. This is also true for world travel. Each student formed lasting memories that were uniquely their own. Jasmine, a recent graduate of UMASS, was most inspired by the beauty at the Chateau Gaillard, the 800 year old fortress that once served as a stronghold of Richard the Lionheart in Les Andeleys. "I got to hike up to the castle and it had an awesome view of the Seine," she recalls. "It was breathtaking and the guides educated us all on the rich history of the ruins. It's a place I never thought I'd be able to visit."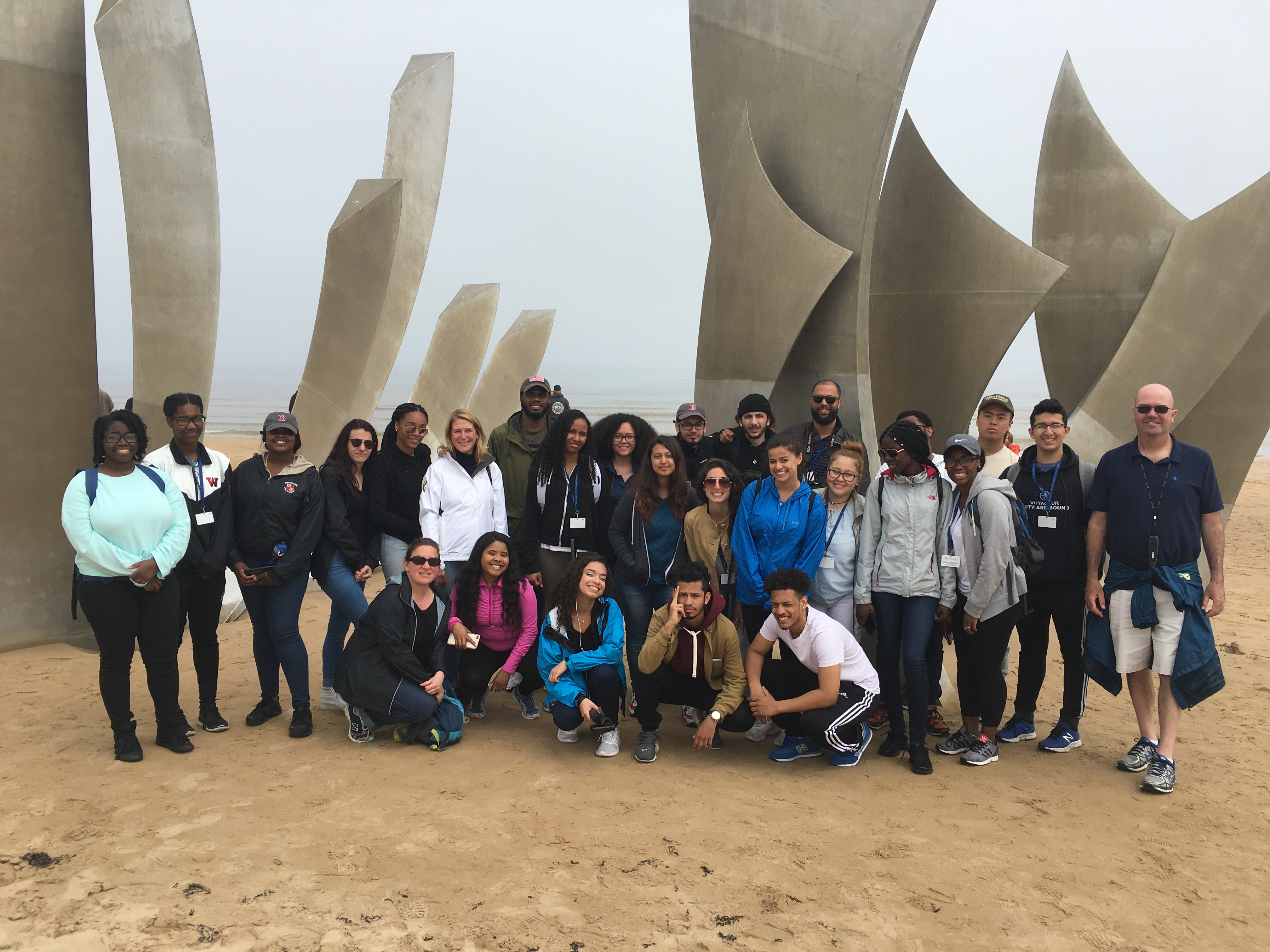 Jasmine also made sure to enrich her palate with French delicacies such as escargot, caviar and foie gras. The students were also welcomed warmly by older passengers on the cruise who bonded with them over dinners prepared by an executive chef and nightly dancing in the lounge. Eric, currently studying at Bridgewater State University, also stepped out of his comfort zone by stepping into a canoe and paddling with his fellow travelers and their trained guides. "At first I was a bit nervous," Eric admits. "But then I thought, 'I'm gonna do it. I'm in France."
He was eager to test himself on the water and during the breathtaking bike ride. "It started gentle, but then got really intense." The students appreciated the level of physical activity and exciting challenges offered to the passengers.
Still, there was plenty of time to slow down and soak in the surroundings. The group toured Monet's gardens where the painter had once found inspiration to revolutionize the art world. They walked in the footsteps of the iconic heroine Joan of Arc in the City of Rouen where she was led to her fate. And they gave thanks on the landing beaches of Normandy, site of the greatest military invasion in world history. Both the moment and the place were not lost on the students, all born more than a half century after that epic struggle for freedom during WWII. Damani, a student at Curry College, had been eager to visit the hallowed grounds he had read much about in books and seen in movies like Saving Private Ryan. But even he was unprepared for the emotional pull of real life.
"I met a few veterans on the ship," he says. "It was amazing to watch them during the memorial ceremony at the American Cemetery. I had goose bumps. I did not speak that day. I didn't take pictures. Instead, I reflected on this important moment in world history. It was my day of silence."
Upon their return home, the students worked to complete projects about what they learned on the trip. Some made formal presentations at the West End House.
"I can say without reservation that for these young people it was a life altering experience," observed Henry Barr, a West End House Board Member. "They projected enthusiasm, passion and sincere gratitude. It was also clear from the comments of the staff who chaperoned and the kids, that they could not say enough about the personal kindness and consideration shown by the Lewis family and Vantage Deluxe World Travel."