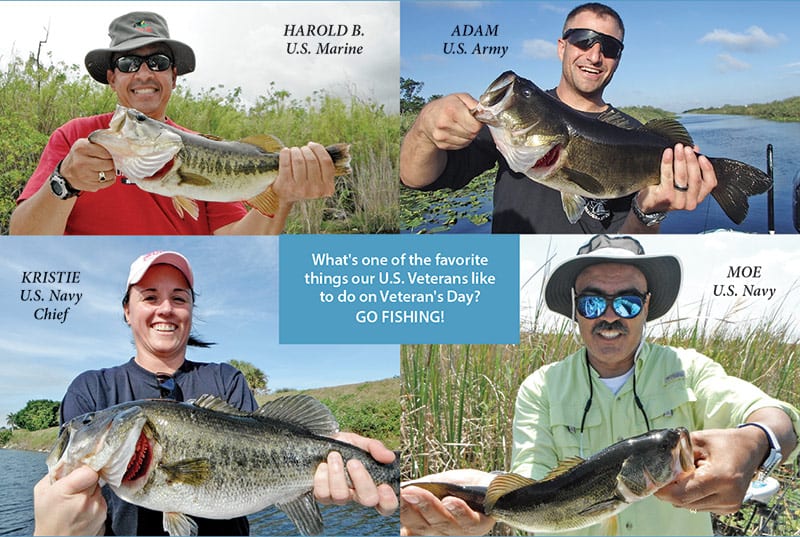 Fall season is upon us. This means the weather will be changing hour by hour and day to day. One day it will be hot and steamy, the next raining and windy and then a cold front. This time of year also means high water and this year it is extremely high. So how do we get more fish tugging on our lines? This is how I approach it. You need to change with the weather patterns. Starting with cooler weather patterns. When it's cold you have to slow down!
Worming or your bait of choice, but staying near the bottom is the way to go. Then there may be some days when it's windy on top of the cooler temperatures. Baits with blades such as spinnerbaits, chatterbaits and bladed swim baits should produce. On days when it's warmer try power fishing by casting and retrieving over and over. Use swim baits, swim jigs, and topwater baits. These are a few of my favorites. This is also a time of year to pay extra attention to the moon phases. The monster bass will soon be on the move into shallower water. On to the Hot Spots.
#1 – South Miami: Peacock bass fishing is crazy good right now. Fish the airport lakes and canals, turnpike canals and urban canals. Some of my favorite baits are a topwater skitter pop, chugger, Strike King Mini King, X-Rap, Bass Pro XPS Popper and the for sure thing, LIVE SHINERS.
#2 – Tamiami Trail: I've been hitting some good ones despite the conditions with all the high water. Worming the bottom, swimming baits such as swim jigs, Gambler Big Easy, Easy Swimmer, Fat Ace and the 16″ Snake.
#3 – Holiday Park: Use the same baits previously mentioned just add in flipping the bait into the lily pads and cover. For those of you who do not have boats, Holiday Park rents them as our next hot spot.
#4 – Sawgrass Recreational Park: You can always go out here and bend a rod. Sinkos, giggly head, Flat Rap and wacky worms just to name a few. If the water is dirty or cloudy, I like to go with dark colors such as june bug or black. If the water is cleaner or clear, I like lighter colors like green pumpkin or watermelon green.
#5 – Holey Land: I have been catching some really nice fish by dragging worms on the bottom.
#6 – Lake Okeechobee: If you can get out on a day where the wind is calm, fish the outside grass. Swim jigs, Gambler's Big Easy, Easy Swimmer and Fat Ace will work well. If it's blowing too hard to fish the outside, try to find cleaner water on the inside stretches to fish.
#7 – Urban canals: Every month I talk about the urban canals. South Florida has thousands of canals, most of which are man made. A lot of these canals are connected in some way. They may be attached by culvert pipes or through aquifers. These canals are probably one of the best kept secrets here in South Florida. So many are loaded with trophy fish as they don't get the pressure that some of the other waterways get.
As always, if you're not going to eat the fish you catch, please handle them with care and return them gently back to the water. If you see fishing line or trash that has not been disposed of properly, please pick it up. It's up to us fishermen and women to preserve our sport for generations to come.
Till next time, Bent Rods and Tight Lines.
Capt. Neal Stark
(954) 822-1481
Fishing with America's Finest, Inc.
"Changing Lives One Cast at a Time."
501(C)(3) Non-Profit Organization, FEIN #45-5494005
www.FishingwithAmericasFinest.org
fwaforg@gmail.com
American Everglades Guide, Inc.
www.AmericanEvergladesGuide.com
aeguideinc@gmail.com