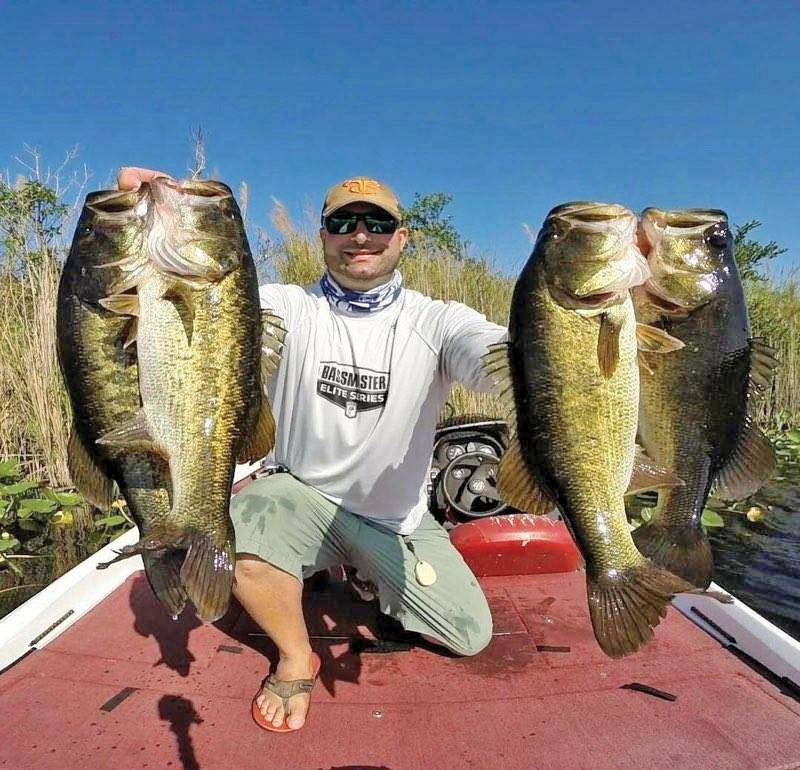 Spring is here and things start to really heat up and the days are longer!
The post spawned female Bass are hungry and ready to feed, as are the males.
There's lots of different ways to pursue and catch the Florida Largemouth Bass and so many places to do it . Here in Florida, we have urban canals that are loaded with fish. In addition, the Everglades, Lake Okeechobee, Holiday Park, Sawgrass Recreational Park, Mile Marker 35 – 41, Brown's Farm, Holy Land, Tamiami Trail, Lake Ida, airport lakes and The Falls. Just get out, find some water and you are sure to find a favorite spot to catch 'em. It's also a great time of year to catch a bunch of exotic species. Peacock bass, freshwater Snook, freshwater Tarpon, Snakeheads, Knifefish and giant Oscar will all be biting. This time of year it isn't where to catch them but what to fish for and Big ones.
Here are some the the techniques that will be working this month. Topwater, spooks, bladed baits, poppers, hollow belly frogs, mid range lures, jerk baits, crank baits, chatter and spinner baits. All brands of plastics will work this time of year. Use worms, sinko's, lizards, frogs, swimbaits and burner worms.
Making a move up to number #1 is Everglades Holiday Park.
# 1 Holiday Park: The water levels are down, pushing all the bass out of the flats into the canals. Fish the pads and ledges.
Baits of choice are: Topwater baits, Flipping baits, Swimbaits, Easy swimmer, Big worms 10 + inches long, big Sinko's, Frogs (hollow belly and swimming), Jerk baits and live baits.
#2 Lake Okeechobee: Water levels are also down, making the Lake a bit complicated to navigate. Make sure you don't run aground. There are also lots of big rocks in the Lake (unfortunately I found one first hand).
I have found fishing to be sporadic, one day you slam them and the next it's off. The weather is a big factor. Baits of choice are: Swim jigs with a Easy swimmer or a craw as a trailer. Swim baits, Dippers, Bass Assassin Die Dapper, Easy Swimmer, Swimming frogs, Hollow belly frogs, Spinnerbaits, small crankbaits, Whopper Plopper, Flip a jig or your favorite bait, Fat Ace or big Sinko of your choice. I like to spray them with scent. Bang is my favorite. Live bait on the Lake is deadly.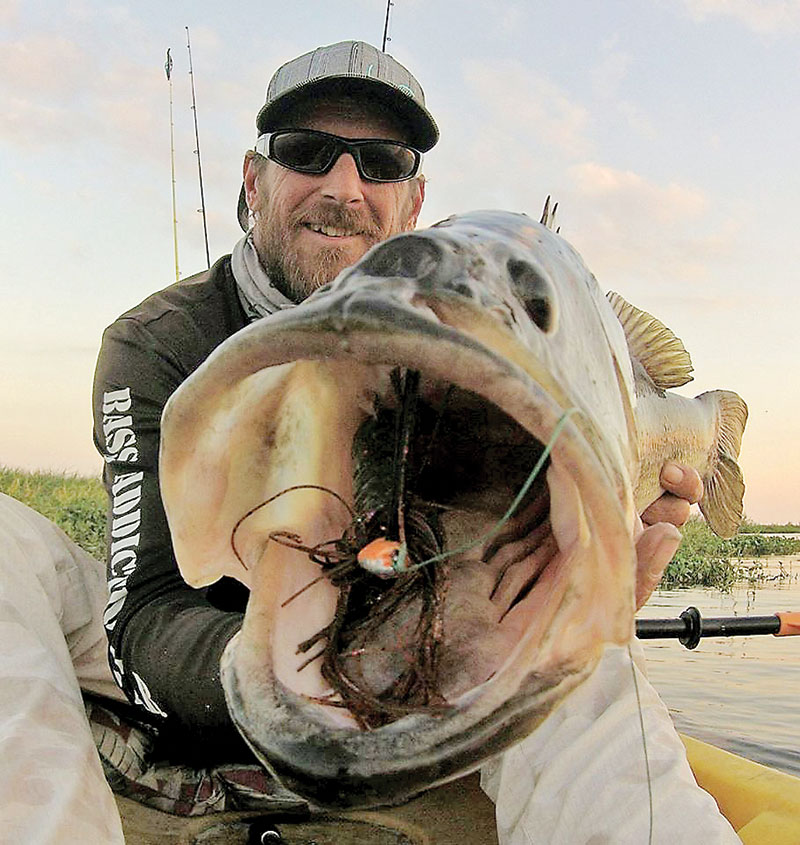 #3 Sawgrass Recreational Park: The bite is on. Fish the edges and ledges. Baits to use are Flukes, Gambler Aces, Fat Aces Wacky style, 7 to 10 inch Worms, EZ swimmer, Flappin Shad and bottom jigs, swimming frogs or buzzing frogs. My Sinko colors of choice are junebug, watermelon red and black.
#4 Holy Land: Fish the Canal edges as well as the pads. Baits of choice are: Flukes, Flappin Shad, Burner frogs, Spooks and poppers. Down deep I like a 7 – 10 inch worm on a shaky head. Sinko's will always produce. You'll have to figure out what color they want that day. Try junebug, green pumpkin, watermelon red. Small crankbaits and Spinnerbaits will also get the job done.
#5 Browns Farm: Stay in the deeper part of the canals and throw to the edges. Work your presentation out of the grass line into the deeper water. Baits of choice are: spinnerbaits, spooks, poppers, wacky worms and jerk baits.
#6 Mack's Fish Camp: Located just off Old Krome Avenue and SR 27, there is a boat ramp there and some really good fishing. They offer boat rentals and airboat rides. All the techniques mentioned will work here in the heart of the Glades.
I spend a lot of time on the different waterways throughout South Florida and I can't believe the amount of discarded fishing line I find. This is so damaging to our wildlife and the environment. I have removed line, hooks and lures from birds and turtles. They get tangled up in it and just can't free themselves. If you see any, please pick it up even if it's not yours and discard it properly.
Tip of the month : Make sure your artificial baits are fresh, just like any live or cut bait. Always watch your bait to make sure it swimming the way it's supposed to. I have taken brand new baits out of the box and plastics out of the bag and they don't do what they are supposed to do. Fish will not eat them this way. Also, after a while of using the same bait and you're not getting a bite, change it.
Till next time, tight lines and bent rods!
Capt. Neal Stark
(954) 822-1481
Fishing with America's Finest, Inc.
"Changing Lives One Cast at a Time."
501(C)(3) Non-Profit Organization, FEIN #45-5494005
www.FishingwithAmericasFinest.org
fwaforg@gmail.com
American Everglades Guide, Inc.
www.AmericanEvergladesGuide.com
aeguideinc@gmail.com