With the weather conditions changing day by day so should the angler's techniques.
This is a time of year for anglers to be diversified. If we're in a cold front, chances are water conditions will be anywhere from 58 to 65 degrees. You'll need to slow down and maybe even go to a finesse pattern. What is finesse? This is when you drop down in line size, 6 lb to 8 lb test line and throw small baits, light weights slow sinking and work them even slower. If you get a windy day like we had January 8th, 40 mph winds. you're going to ether try to find a place out of the wind, which is going to be hard to do. You're going to have flip. Pick up a big rod with a big weight. Depending on the cover, anywhere from 1 oz to 2 oz. This is a technique where most rods are 7.5′-8′ extra heavy with 65lb-80lb braid and flip into heavy cover, grass mats, thick cattails, hydrilla and any other structure that makes up a canopy for fish to be under, getting them out of the elements. If you're lucky enough to get one of those beautiful days where you have light, 10 to 15 mph winds and temps 70 + degrees then anything goes, meaning any and all techniques.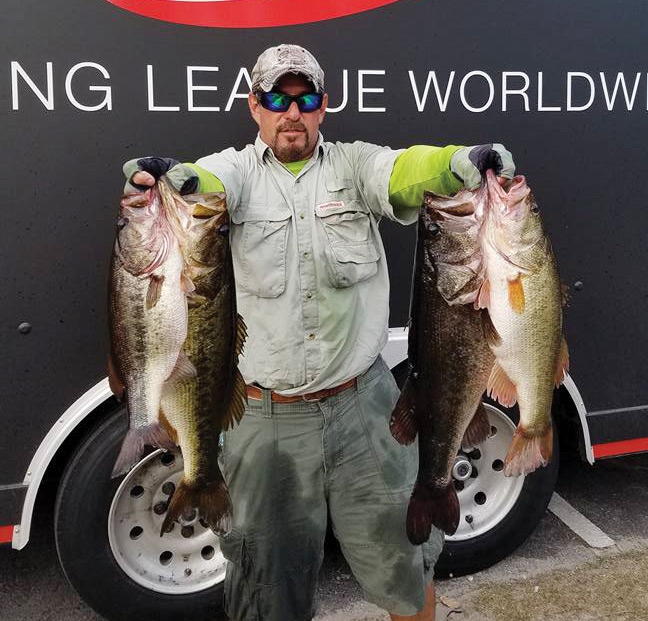 Tournament fishermen don't have the option of picking their days. Regardless of the weather we are expected  to fish the conditions. If you would like to become a better fisherman, fish the bad weather days as well as the beautiful ones. Get out there and put your time in. Below are some tips and places you can go to put a bend your rod.
#1 Lake Okeechobee — Bass are moving up to spawn and this will be going on for several months.
Start on the outside and work your way into the grass and cover as much water as possible. You will know when you're in the right area when you start to catch bucks (smaller male bass) and then POW,  you'll find the females. Cast search baits, swim baits, swimming frogs and swim jigs. Flipping is a great way to catch a giant this time of year. Spooks are topwater plugs that will catch big fish by walking the dog. You can work it non-stop or you can work then pause it then work it. Let the fish tell you how they want it. Pitching worms and Senkos into the grass is another way to catch big bass, as well as numbers this time of year.
#2 Holiday Park — With the water levels finally starting to go down , the fish will soon be in the canals. There will soon be GREAT fishing and possibly a change moving the park up to # 1. However, for now it holding at #2. Some of the best fishing right now is in the flats where you can find some Everglades toads sitting on beds. The most productive baits are swim baits, swimming frogs, swim jigs, Gambler Burner Worms, Flukes, swim sinko's. You will need to display an orange flag to enter the flats it must be 10 feet off the deck of boat and measure 10″ x 12″. I recommend you not go too far in if you have not ventured out there before as it is easy to get lost. The canals are filled with smaller bass right now making for some steady action. Baits to use are Gambler Aces, Fat Aces, Gambler Worms to worm the bottom.  For those of you who do not have a boat, Holiday Park offers a boat rental for your convenience.
#3 Sawgrass Recreational Park — Sawgrass bite going off right now.
Baits to use are Gambler Aces, Fat Aces, Gambler  Worms, Gambler EZ swimmer, Gambler Flappin Shad and bottom jigs. Sinkos in junebug, watermelon red, black are my colors of choice. Some ways to rig this are Texas or Wacky style. Flukes will also put a bend in your rod.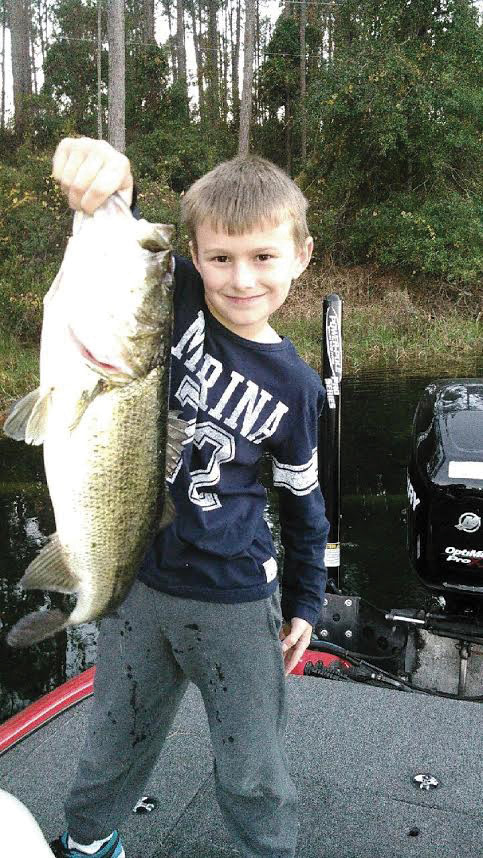 #4 Mile Marker 35  — Make sure you go really slow around the wires. EZ Swimmer, burner worms, sinkos and flukes are working well. Flipping creature baits into the pads and trees can get you a monster fish.
#5 Browns Farm — Stay in the deeper part of the canals and throw to the edges. Work your presentation out of the grass line into the deeper water. All the baits and techniques will work here. Spinnerbaits, topwater Spooks, poppers, wacky worming and jerkbaits are my first choice.
The urban canals are loaded with fish and receive very little pressure to top off the list of freshwater spots. Snook, tarpon, peacock bass, largemouth just to name some of my favorites. My choice are hard baits. Try Jerk or Crankbaits that run different depths that resemble brim, shiners and other baitfish. One of the best tips to follow is "match the hatch". Look at what baitfish are swimming in the area and find a bait that resembles it. If live baiting is something you enjoy, you will catch them.
You know fishing is a sport that brings people together. I can't even  begin to tell you how many friends I've made through this sport. I also have shared some of the most memorable time with my kids and family. I hope the info in this article has been helpful if there is a topic you would like for me to address you can write me at aeguideinc@gmail.com
Till next time, tight lines and bent rods.
Capt. Neal Stark
(954) 822-1481
Fishing with America's Finest, Inc.
"Changing Lives One Cast at a Time."
501(C)(3) Non-Profit Organization, FEIN #45-5494005
www.FishingwithAmericasFinest.org
fwaforg@gmail.com
American Everglades Guide, Inc.
www.AmericanEvergladesGuide.com
aeguideinc@gmail.com