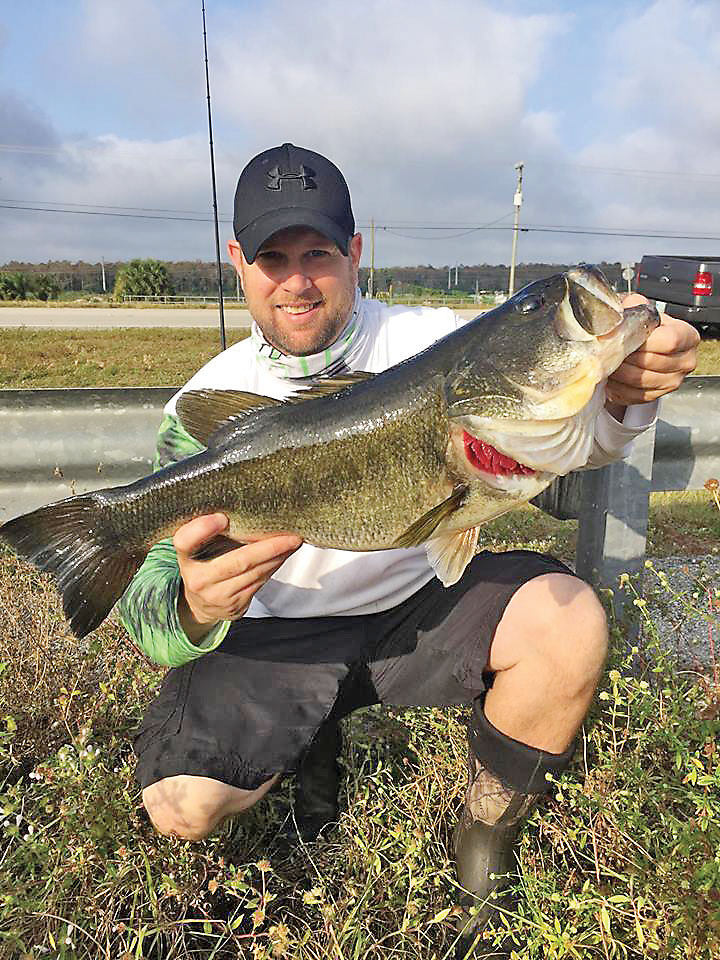 First on the line, I would like to wish everyone a great New Year, may your rod be bent and your heath plentiful all year.
Winter is approaching with it comes the fronts; bringing rain and strong winds and cooler air that can reek havoc on some of our bigger lakes here in Florida. Such as, Okeechobee and the Harris Chain, making for a really tough bite. For that reason, Okeechobee falls from it's #1 standing. Though I don't expect it to stay there long. As cooler air moves in, water temps drop, the bucket mouths will move into some the shallower areas making for some outstanding days on the water. Knocking Okeechobee out of it's standing is Everglades Holiday Park. With the water levels dropping in the Everglades, look for the fishing to really turn on big time. We are now experiencing double digit fish days with some bigger fish in the mix. For me, this time of year means – slow it down! Slow down your presentation and really work the area over. This is also a good time to keep your eyes on the bottom for bedding fish.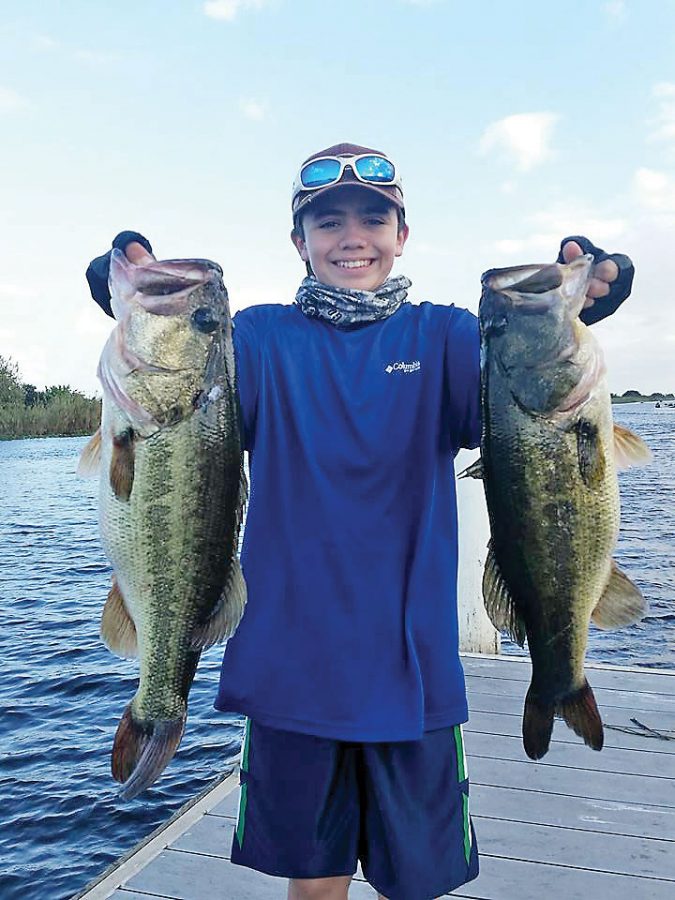 Some of my favorite techniques this time of year are flipping, pitching and worming the bottom. The Flipping technique – is when you add a 1/2 to 2 oz weight to line and lure intended for pinpoint presentation into heavy cover such as Bull rush, Cattails, hydrilla and thick grasses with a ex-heavy action rod 6'1/2 to 8′ foot long. Pitching is a similar technique a lighter weight. Worming the bottom is to Texas rig a worm insert the hook into the plastic and run it into the worm about 1/4 inch. Then pull the hook to the eye, turn it around and run the hook tip through the worm but with the weight fixed above the hook, instead of sliding down to it. Then skin hook it on the opposite side so that the rig is weedless. Carolina rig is another form of worming but with the weight fixed above the hook, instead of sliding down to it.
These are great techniques for inactive bass witch the cooler months can cause.
#1 Holiday Park — The most productive baits you could use right now are Gambler Aces or Sinkos some of the best ways to rig these baits are Wacky worm is a technique were your hooking the worm in the center of the bait. Gambler Burner Worms and swimbaits. Look for structure can be a point of land, bushes, trees or lily pads fields and work these different techniques. For those of you who do not have a boat, Holiday Park offers boat rentals.
#2 Lake Okeechobee — Bass are moving up every day getting ready to spawn.
Start on the outside and work your way in to the grass & cover. Cast anything from a jig to creature baits. Ynot or a burner craw or your favorite craw are the baits for flipping now. Swim jigs, Easy Swimmer, Big Easy, Burner worms, Hollow belly frogs. Spooks and poppers are great for topwater. Pitching worms and Senkos into the grass.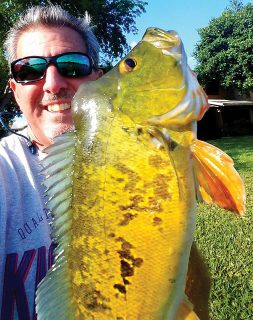 #3 Holy Lands — Fish here are plentiful fish the out side edge.
Fluke style baits are getting crushed also 5″ Sinkos or Ace's rigged Texas style . Frogging is another technique.
Top water is working well also poppers, Chuggers,are my choice here.
#4 Mile Marker 35 — Fishing here is really good right now if your fishing from a boat. Make sure you go really slow around the weirs water is really low. Try burner tail worms & Aces, Swim baits such as EZ Swimmer, Sexy Sally, Flukes, poppers, Chuggers. Worming the bottom.
#5 Sawgrass Recreational Park — Sawgrass is good right now. Flats are producing some good ones.
Baits to use are Gambler Aces, Fat Aces, Gambler Worms, Gambler EZ swimmer, Gambler Flappin Shad and bottom jigs.
#5 Browns Farm — Throw to the edges. Work your presentation out of the grass- into the deeper water. All the baits and techniques will work here.
Urban canals are some of the best fishing here in south Florida and don't receive near the pressure that some of are popular areas. I catch everything from Snook, Tarpon, Peacock Bass, Large Mouth Bass,Snake Heads, Oscar, Cichlids, Knife Fish, Brim. Some of my favorite patterns are Jerk baits, Rattle traps, Small crank baits, swim jigs, Flukes.
If you're going to harvest your fish, you need to know the regulations so you don't get in trouble. The times in which you can or cannot keep fish are there to protect our fishery. If you are not harvesting your fish, please be gentle when removing hooks and get them back into the water as fast as possible. There are some great hook removal tools out there. We can work together to keep our fishery, waters and banks in great shape for generations to enjoy.
Till next time…tight lines.
Capt. Neal Stark
(954) 822-1481
Fishing with America's Finest, Inc.
"Changing Lives One Cast at a Time."
501(C)(3) Non-Profit Organization, FEIN #45-5494005
www.FishingwithAmericasFinest.org
fwaforg@gmail.com
American Everglades Guide, Inc.
www.AmericanEvergladesGuide.com
aeguideinc@gmail.com