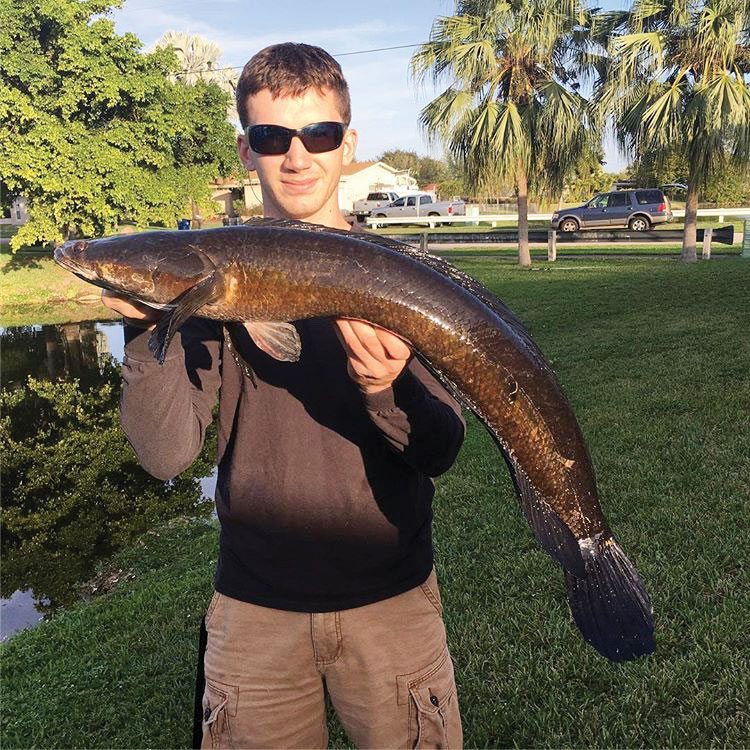 Last month I talked about this being the time of year for anglers to be diversified. Wow, was that the truth. I just finished fishing a (BFL) Bass Fishing League Tournament where some really low weights were coming across the scales. It was some of the toughest fishing I've seen in a while. I personally had 14 rods on the deck of my boat. Everything from power fishing such as swim baits, swim jigs tied to 65 lb braid, finesse techniques, like small worms and sinkos tied on to light mono or fluorocarbon line fishing it really slow. We had 80 degree days all week of the tournament with a full moon approaching which meant for a lot of us, that the BIG breeding Bass would be moving up shallow to bed. Giving us a hope of catching some really big bags of Bass to weigh in. Then a cold front pushed through Friday night, the day before the Tournament. In the morning air temps in the 50 degree area. Water temps were 67 degrees by 12pm water temps were 72. In last month's article, I mentioned that as a tournament angler we don't get to pick our days and how you needed to be able to adjust. When this happens, slowing down and going with a finesse pattern. What is finesse? This is when you drop down in line size, 6 lb to 8 lb test line and throw small baits, light weights slow sinking and work them even slower and that's exactly what I did to put a limit of 5 fish in the boat where other anglers struggled. Fishing is a tough sport. To be able to catch fish year round, first off you need to fish year round. One of the best ways to hone your skills is to go fishing on really nasty weather days. Rainy, windy and yes the coldest days of the year. If you can figure out how to catch them in those conditions you can catch them anytime.
Below are some tips and places you can go to put a bend your rod.
Lake Okeechobee is still at #1 simply because of those monster Bass are moving in to spawn! But there is going to be a 1, 2, 3 punch soon meaning the top three are all going to be at #1 you will be able to take your pick. Things remain the same on Okeechobee though the water is dropping so be careful when running as there are lots of boaters starting to tear up their lower units on rocks here as well as in the Glades.
#1 Lake Okeechobee — Bass are moving up to spawn and this will be going on for several months. Start on the outside and work your way into the grass & cover as much water as possible you will know when you're in the right area you will start to catch bucks (smaller male bass) and then pow, you'll find the females. Cast search baits, swim baits, swimming frogs or buzzing frogs, swim jigs. Flipping is a great way to catch a giant this time of year. Target thick cat tails, debris piles all the downed grasses that blow together. Spooks are a great topwater plug or bait that will catch big fish. There are several ways to fish all are referred to as walk the dog. You can work it non-stop or you can work then pause it then work it. Let the fish tell you how they want it. Pitching worms and Senkos into the grass a is another way to catch big bass, as well as numbers this time of year.
#2 Holiday Park — With the water levels finally starting to go down , the fish will soon be in the canals. There will soon be GREAT fishing and possibly a change moving the park up to # 1. However, for now it holding at #2. The most productive baits are swim baits, swimming frogs, swim jigs, Gambler Burner Worms, Flukes, swim sinko's. Baits to use are Gambler Aces, Fat Aces, Gambler Worms to worm the bottom.
For those of you who do not have a boat, Holiday Park offers a boat rental for your convenience.
#3 Sawgrass Recreational Park — Sawgrass bite going off right now.
Baits to use are Gambler Aces, Fat Aces, Gambler Worms, Gambler EZ swimmer, Gambler Flappin Shad and bottom jigs,swimming frogs or buzzing frogs. Sinkos in junebug, watermelon red, black are my colors of choice. Some ways to rig this are Texas or Wacky style. Flukes are getting crushed as well.
#4 Mile Marker 35 — Make sure you go really slow around the wires. EZ Swimmer, burner worms, sinkos & Flukes are working well. Flipping creature baits into the pads and trees can get you a monster fish.
#5 Browns Farm — Stay in the deeper part of the canals and throw to the edges. Work your presentation out of the grass line into the deeper water. All the baits and techniques will work here. Spinner baits, top water Spooks, poppers, wacky worming and jerk baits are my first choice.
The urban canals are loaded with fish and receive very little pressure to top off the list are fresh water Snook,Tarpon, Peacock Bass, Large month just to name some of my favorites. My choice are hard baits. Try Jerk or Crank baits that run different depths that resemble brim, shiners and other bait fish. I hope the info in this article has been helpful if there is a topic you would like for me to address you can write me at aeguideinc@gmail.com.
Till next time, tight lines and bent rods!
Capt. Neal Stark
(954) 822-1481
Fishing with America's Finest, Inc.
"Changing Lives One Cast at a Time."
501(C)(3) Non-Profit Organization, FEIN #45-5494005
www.FishingwithAmericasFinest.org
fwaforg@gmail.com
American Everglades Guide, Inc.
www.AmericanEvergladesGuide.com
aeguideinc@gmail.com