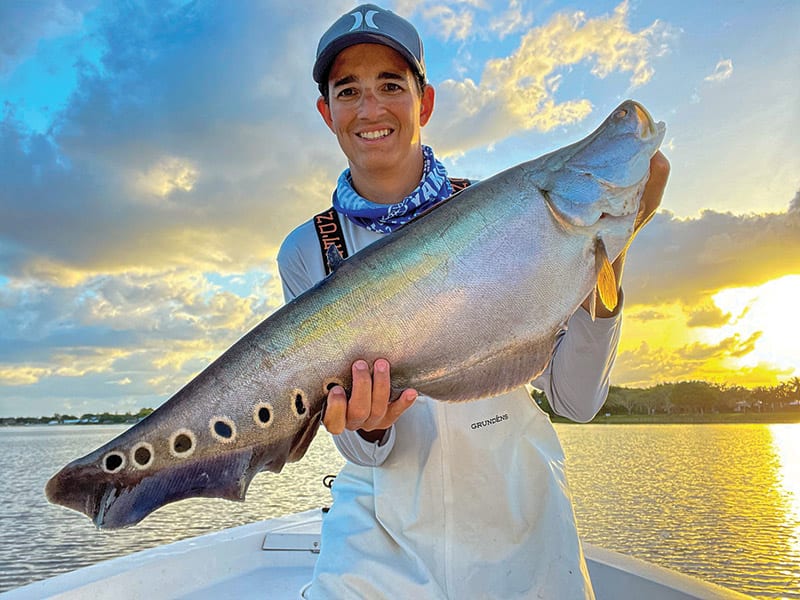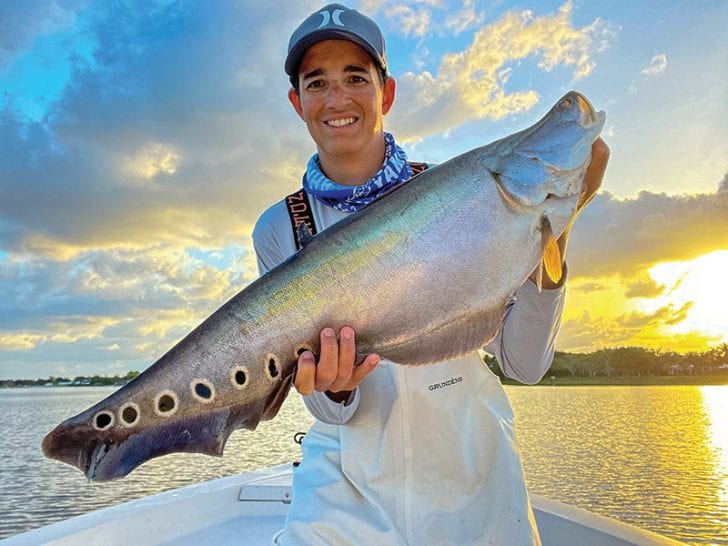 Summer is in full swing and we can look forward to some great fishing. As we approach the rainy season, you will find me at the local spillways targeting freshwater snook and tarpon, while being prepared to catch peacock bass, largemouth bass and more! These snook and tarpon have made their way up into these freshwater systems over time and sustain themselves by eating local forage such as bluegill, sunfish, cichlids and even mullet that have also made their way into these systems. Match the hatch to get tight! The best time to fish a spillway or floodgate is when the water is moving at a medium rate of speed. If it's too slow, the fish won't concentrate within the area, and if it's too fast, you can't keep your bait where you want it.
Fishing in the Everglades remains on fire. The artificial bite is the way to go for both peacock bass and largemouth bass. The urban fisheries have been producing larger fish, but if you don't care about size and only want quantity, the Everglades is where you'll want to start. Anywhere off Alligator Alley has been great. The further you run from the boat ramp, the better off you'll do.
For the urban areas, I've noticed lots of peacock bass tucked way up under structure and docks. Largemouth bass are more toward the middle of the channels and in deeper water. For peacocks, I have been mainly using artificials due to the local spawning of shad. For largemouth, I've been using worms rigged Texas or wacky style. In the lake Ida chain, the clown knifefish are in full blown rolling mode. If you are on the lake system, you can watch the water for them to roll. It will be swift, silent and will show a bright silver color for about a second or two, and most importantly, there will be no splash. If you happen to see one of these fish roll, cast a live bait right in their boil and wait. Sometimes it can take up to 40 minutes to get the actual bite. I hope this helps you land some bigguns!
Capt. Johnny Stabile
(954) 440-5200
South Florida Fishing Charters
sflfishingcharters.com