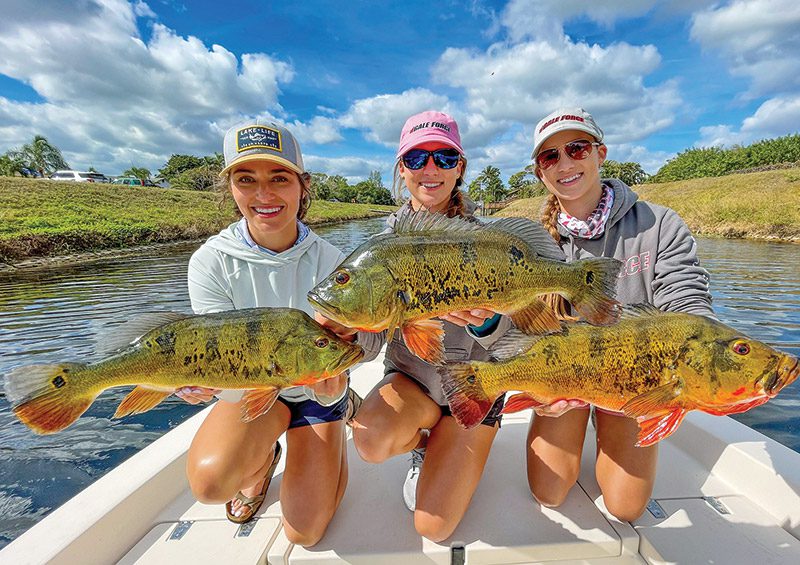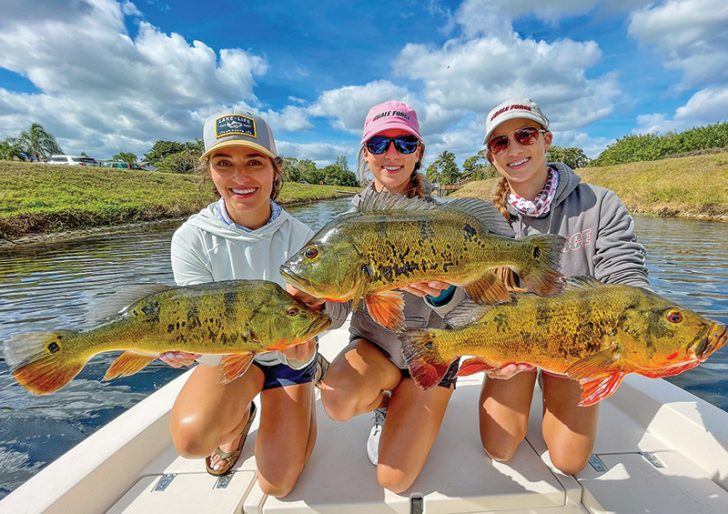 Welcome to March, where the water temps will continue to increase, the peacock bass prepare to sit on their beds for their spawning season, and the fishing turns from good to downright awesome. March is also the transitional period in South Florida where we're coming out of the winter season into spring, and for us it's some of the best fishing weather of the year. We had some frigid days back in February where the water temperatures dipped into the 50's. Thankfully, the peacock bass survived the severe cold front that passed through.
My favorite spring baits are jerk baits for peacock bass and chatter baits for largemouth bass. The peacock bass are transitioning from the deep holes they sit in during the cold weather up and into the more shallow areas, so this is also an excellent time to target peacock bass on topwater. Keep in mind for peacock bass, the warmer the water, the more fired up they are going to be. If you happen to see peacock bass sitting up on beds, it is best to leave them alone. All they're trying to do is make more babies for you to catch later on!
One of my favorite locations to fish this time of the year is Markham Park. Use big swimbaits, jerk baits, frogs and even live shiners to catch anything from snook and tarpon to snakehead, oscar, peacock and largemouth bass. If you want to target freshwater tarpon on this canal system, use 10 inch long soft plastic eels. A second favorite location is the Lake Ida chain. Use twitch baits and jerk baits in the canals along the grass edges for countless fun with largemouth and peacock bass.
Good luck and tight lines!
Capt. Johnny Stabile
(954) 440-5200
South Florida Fishing Charters
sflfishingcharters.com