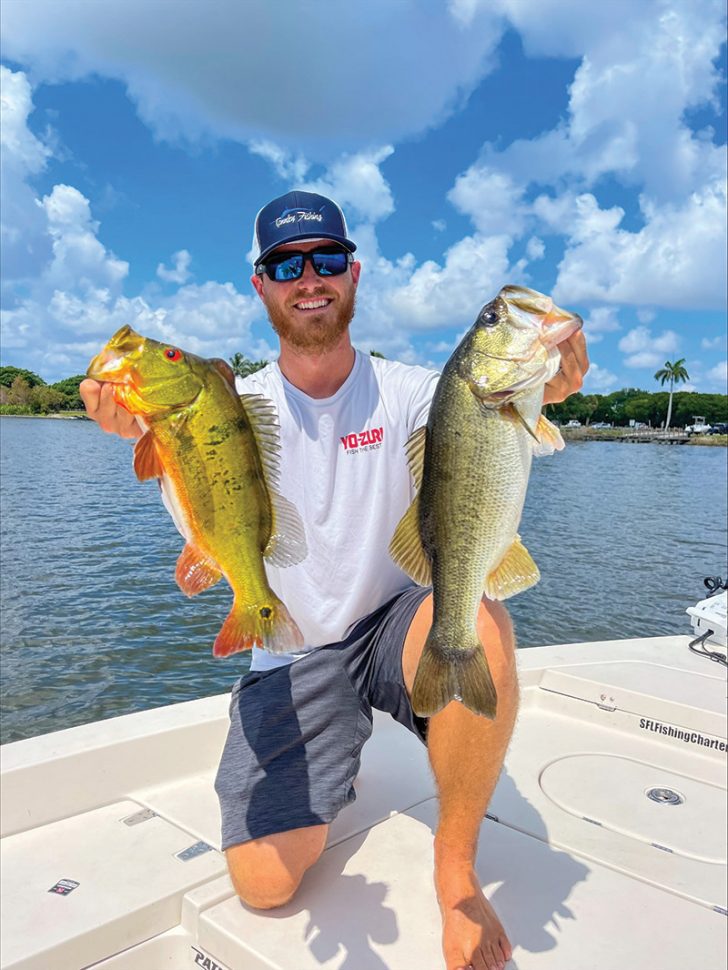 November is my favorite month for all things outdoors related. In particular, Fall fishing is hard to beat. November is the month where South Florida conditions create fall patterns. The water cools down, making the largemouth bass more active, but not too cool to shut them down. The peacock bass fishing has been the best that I have seen in years and continues to produce big numbers, especially in the urban canals. The fish aren't quite as picky this early in the season, so you can have confidence to throw just about any artificial bait. Jerk baits, topwater plugs and bucktail jigs are my top three for chasing peacock and largemouth bass. I'm also a big fan of South Florida's exotics, such as snakeheads on topwater and clown knife fish on crankbaits.
Lately, I have found myself fishing in some new areas. When doing so, I like to use search baits to see if a new area is productive or not. When choosing a search bait, it's a good idea to pick something that is somewhat light and easy to cast numerous times with minimal effort. I want something that makes a lot of noise or creates a lot of flash. Even if I'm fishing live bait, I will still have a rod rigged with an artificial to see if I can get a bite or spark some interest. Use the time soaking a live bait to cast different lures and get to know how to best fish them.
We have been catching peacock bass in extremely large numbers. My four hour trips have been averaging more than 40 fish! There are plenty of places to fish for these peacock bass and there's lots of good information on the internet to lead you in the right direction to find them. Pretty much any freshwater lake south of West Palm Beach has both peacock and largemouth bass in it. With a little bit of time looking on google satellite maps and the tips and tricks I share each month, you can really pick up on these fishing trends.
If you have kids and want to get them into fishing, this is the time of the year to make it happen. The weather and the bite don't get any better. Pick up some live bait from your local tackle shop and take advantage of the opportunity.
Capt. Johnny Stabile
(954) 440-5200
South Florida Fishing Charters
sflfishingcharters.com