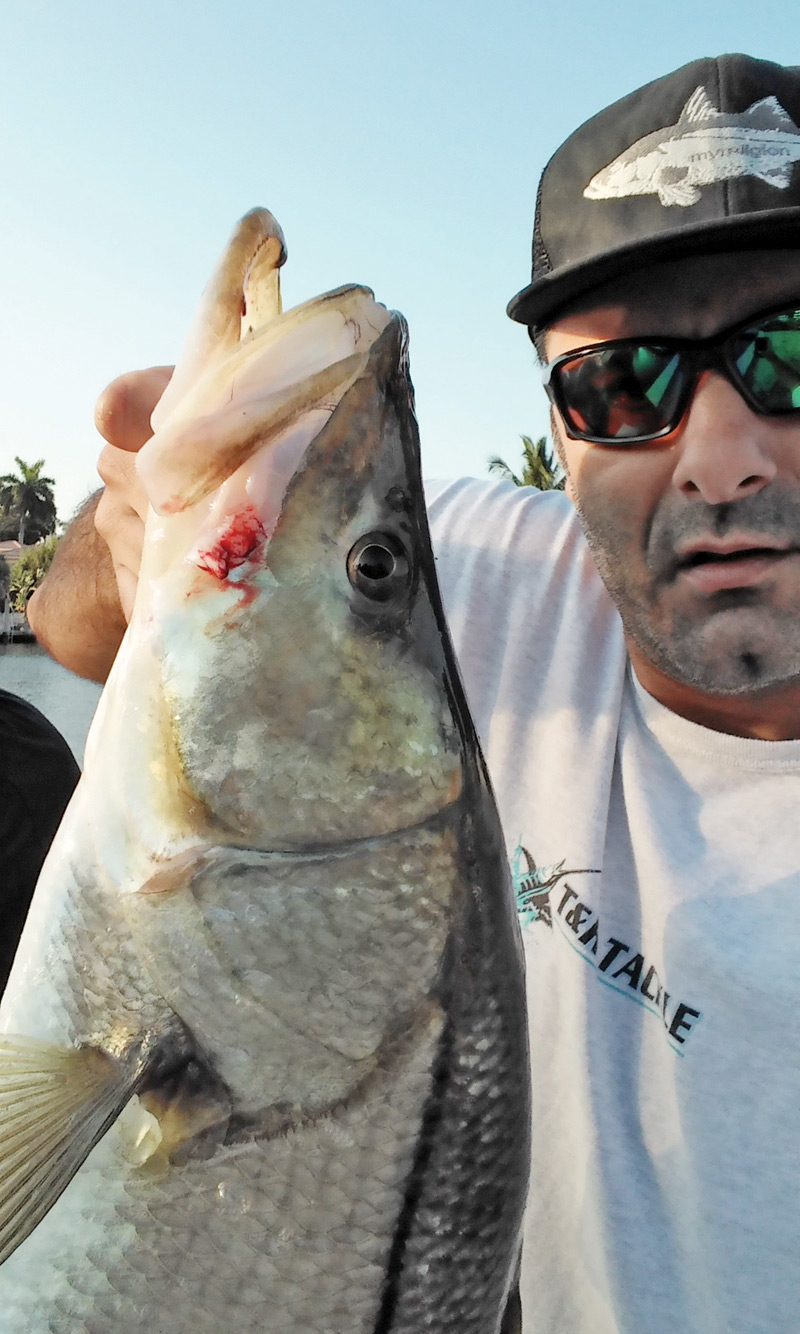 Summer time fishing can be a ton of fun. The upside is there is a lot of bait around and a lot of fish to see. There is nothing like getting to the pier before the sun comes up and the anticipation of the morning bite. The bait schools start to get pushed around and the feeding begins. Sometimes there is so much going on that it is hard to choose where to cast. After the mayhem settles you will see a variety of fish milling around the bait schools. The choice then is to pick what species you want to target.
The main species around in June are snook, tarpon, blue runners, jacks and mackerel. Snapper will hang around the reefs near piers and work the pilings. Snapper love a small live or fresh dead scaled sardine fished on bottom right next to a piling. All other species will take a free lined sardine, herring, small goggle eye or cigar minnow fished higher in the water column. Other species that may be around the pier would be croakers and sand perch. These are typically taken on small pieces of fresh peeled shrimp in the first trough off the beach or first few pilings of a pier. Both of these species are actually pretty good table fair and easy to catch.
Most piers have a three rod limit per angler. I would suggest a 10 lb spinning outfit for catching bait or for fishing for smaller fish (under 5 lbs). I would suggest a 20 lb spinning outfit for targeting larger fish (5-30 lbs) in semi-open water. The final combo I would suggest would be a 8-10 foot conventional rod with 30-80 lb main line for targeting larger fish near or under the pier with larger bait presentations.
June is a great month for pier fishing. Get up early and catch the early bite. Once it gets to be about 9 am in the morning, it will be brutally hot. Be prepared. Bring plenty of water, sunscreen and dress appropriately. It will make your fishing trip much more enjoyable.
Good Luck and Tight Lines!
Josh Manso
aka "King of the Pompano Pier"
T & R Tackle Shop
Lauderdale By The Sea
(954) 776-1055
facebook.com/tandrtackle