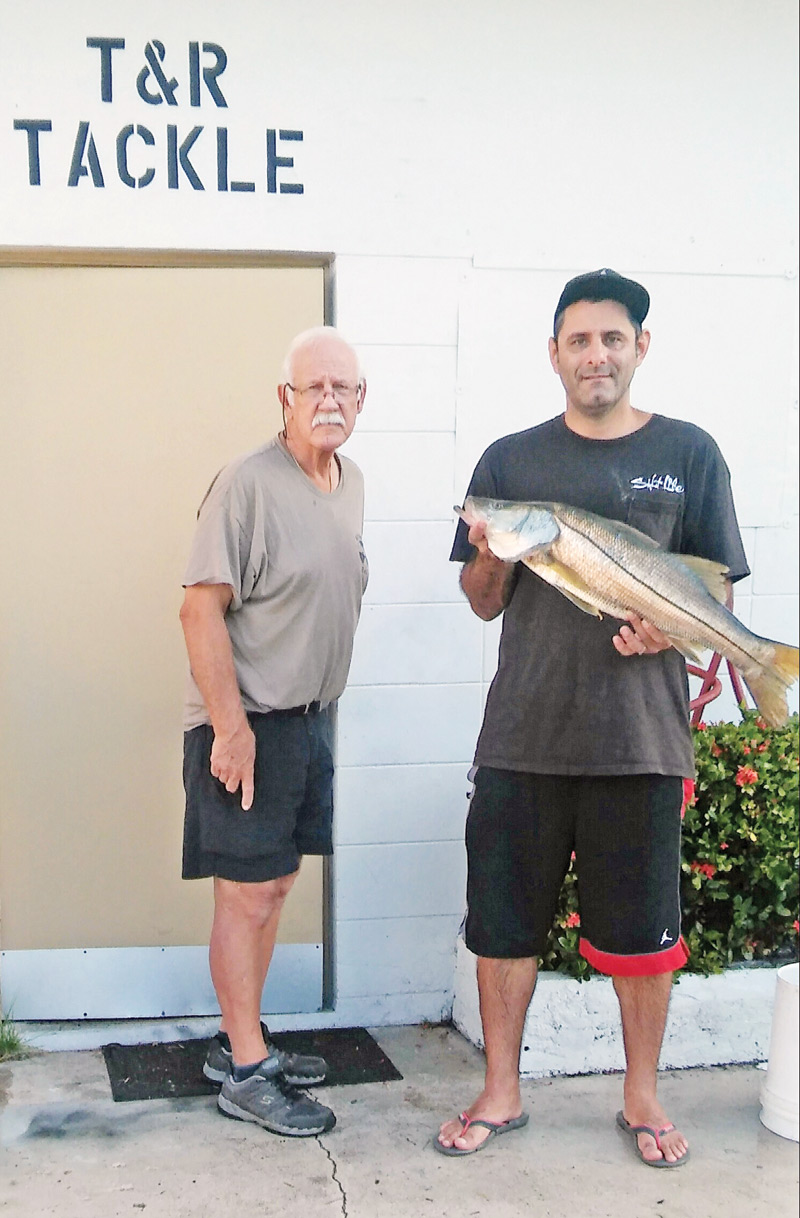 The month of May will be an awesome month for pier and beach fishing. The summer bait should be thick on the beaches and game fish should be around for the taking. I would suggest getting up early and catching the purple haze bite. There is nothing like seeing the pilchards flicker on the water pre light.
On flat days there will a ton of bait and fish all around them to sight cast to. Species to target will be blue runners, mackerel, jack crevalles and a variety of snapper. The two more revered species to sight cast to off the piers in May will be snook and tarpon. They will take a variety of bait but I prefer using a 5-6 inch pilchard for either with a 5/0 Mustad 9174 on 25 lb spinning tackle. Make sure you run at least a 50 lb leader when targeting the larger snook or tarpon. You can go up to 80 lb test with the larger tarpon to give yourself a chance. When targeting the smaller species and sight fishing with smaller live bait I prefer 12 lb spinning tackle and a 30 lb mono leader. I like a 1/0 Mustad 9174 or a 3191 BR Mustad in a size #2 for mackerel. Other by catches may include bonitos and juvenile king mackerel.
A few tips on sight cast fishing during the May. Tip #1 Use fresh bait. One or two casts with a nose hooked bait and then flick it off. Get a new one. If your bait doesn't buzz down in the water column then it's a dud. Tip #2 Lead the fish with your cast. Cast well in front of your fish. Like 15-20 feet. Don't bonk them in the head with your bait. Let them happen upon it. Tip #3 Fish your live bait in free spool. Let it swim free and burst away from the game fish. It is more natural and will trigger the strike. Keep your bail OPEN!
Any Questions? Come see me at T&R Tackle in Lauderdale by the Sea. Good Luck!
Josh Manso
aka "King of the Pompano Pier"
T & R Tackle Shop
Lauderdale By The Sea
(954) 776-1055
facebook.com/tandrtackle