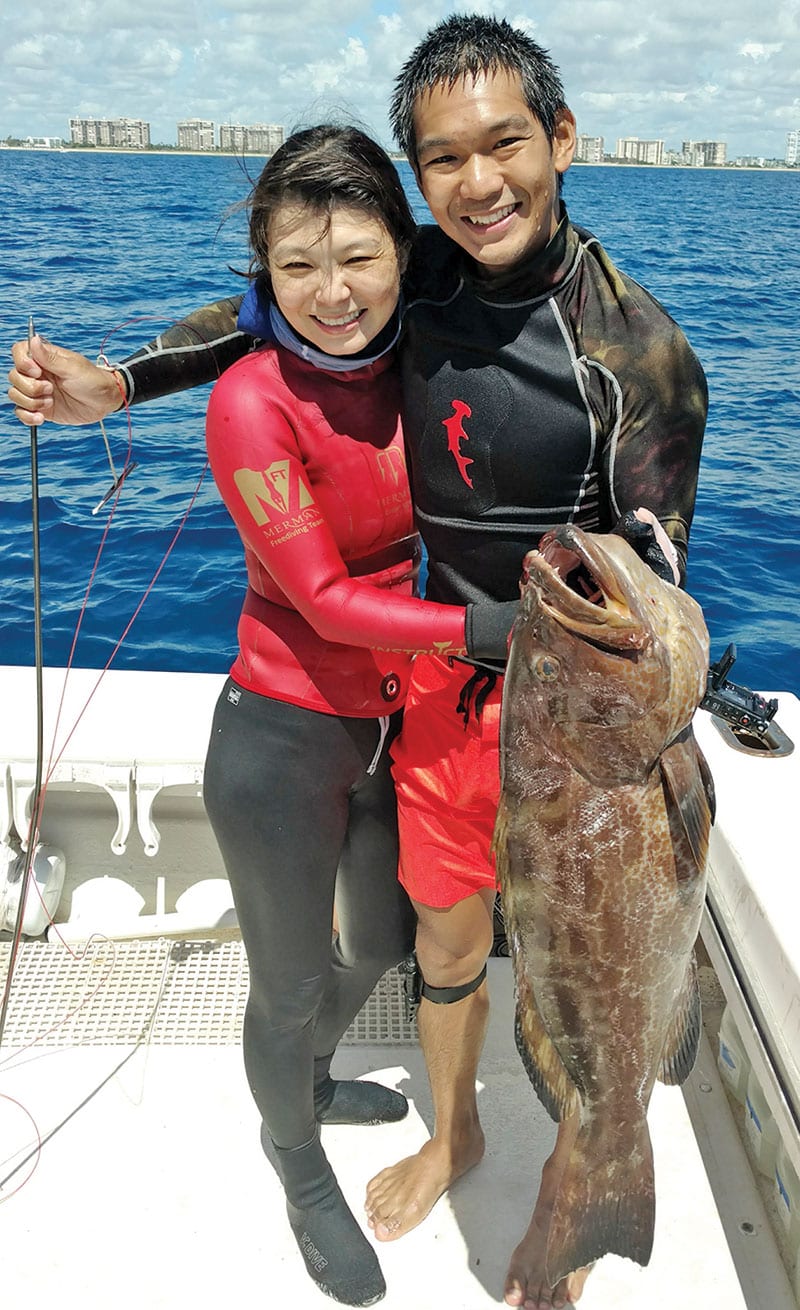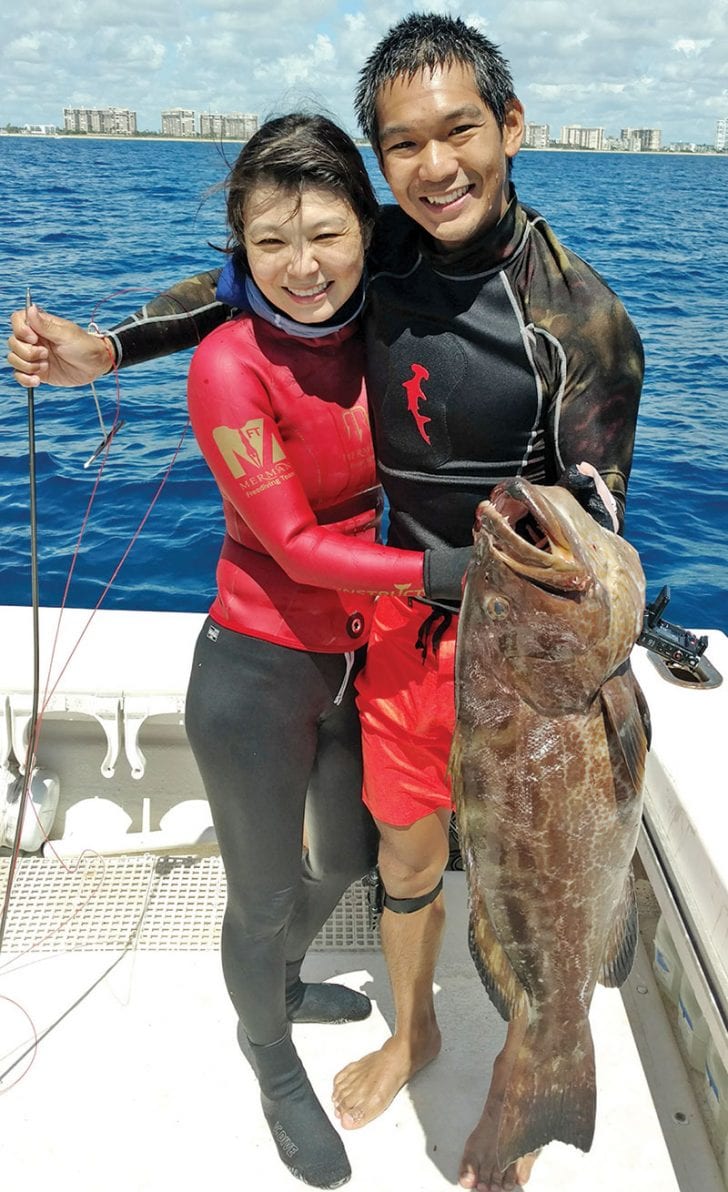 Shooting in clear water for Florida's most challenging fish…here's some tips:
Long shots are required, so spearguns should be between 48 to 60 inches, if American or around 110 to 150 centimeters, if Euro style. These guns look like rifles but are shot like pistols, with one or both arms fully extended and elbows locked, bracing for the kick from strong bands. Pick a gun, and get it banded as powerful as you like, within it's rating, for the shaft length, diameter and the tip (spearhead), and stay with it. Don't keep changing guns! You need consistency, especially if you are new to spearfishing. Good dive shops and most manufacturers can advise you on customizing your gun.
I have 5 spearguns now, down from 8, and will soon cut to 4. Only 2 go diving frequently. My #3 gun is a large bluewater mid-handle float rig I use occasionally, and gun #4 is a 50 inch I used for poorer visibility, and haven't shot in years.
Speargun #2 is a Daryl Wong 55 inch rear-handle plus, enclosed track all teak real gun. I use a 5/16" single flopper spear, band sometimes switch to a threaded slip-tip. The shooting line is 400 pound mono, double wrapped to the fin. With three 5/8" bands, it can shoot to the fully extended length of 23' 9", from muzzle to spear tip. That's a definite "Downtown" long shot! 23'9" just happens to be the length of the NBA 3-point shot from the top of the key. This gun has taken down big red snappers, cobia and AJ's on oil rigs, along with mutton snappers, black and gag groupers and much more, mostly freediving.
Speargun #1 is a Sea Hornet freeshafter, from A.B. Biller, from the early 1980s. It carries 1 to 3 flopper shafts and an Underwater Kinetics Mini Q 40 eLED light. That's it! No lines, no reels, no floats…freediving and scuba Technical Spearfishing. With a single 26" x 3/4" band it shoots over 40 feet. It has taken 20 times more prime fish than all my other guns combined. See www.floridaskindiver.com/spearfishingphotos.htm
The best advice I can give you is to shoot your gun hundreds of times, then hundreds more again. Shoot targets like flattened cans if there are no fish around. You will develop the ability to shoot fish accurately, like an NBA 3 point shooter.
DeeperBlue.com, the world's largest freediving, scuba diving, and spearfishing community, is now posting my 20 chapter "Beginners Guide to Spearfishing." Check it out at www.deeperblue.com.
Shoot straight and often!
Capt. Chad Carney
(727) 423-7775
www.floridaskindiver.com
email: chad.carney@yahoo.com