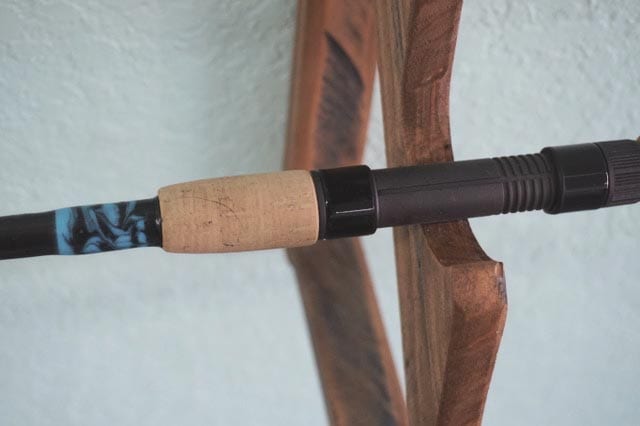 Bonita Tackle specializes in designing unique custom rods for the discerning fisherman. Recently Shug Clawson, owner and builder, asked one of his customers why he preferred a custom-built rod to a standard one. The gentleman asks if he could send him his thoughts via email. Below is the letter that was sent.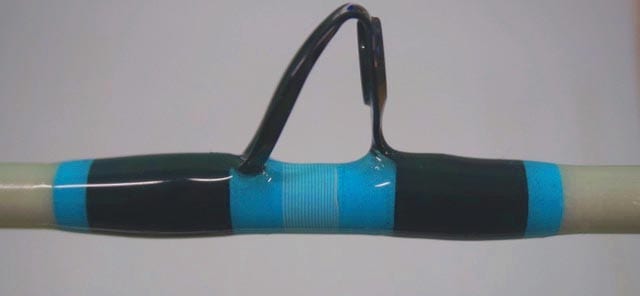 "I was asked recently, 'Why do I fish using my custom-made rods?' Rods and reels with assorted other equipment catch fish, so why a custom rod? The first thing that came to mind- they just work better. After fishing a long day with my custom rod my arm is not near as tired as when I use a standard reel and rod combination. There is always the pride in having a custom rod with my graduate school colors in evidence. Having a rod made with superior materials has thus far kept working even after, as fishermen, we are often less than kind to our equipment. When I had my first one-piece custom rod made I wanted it balanced and married to my new reel. When I purchased my second two-piece custom rod, I again wanted the same perfect match. After a good fishing buddy found out that my second rod was purchased by my wife as a birthday present his comment was, "I wish my wife would buy me something like that," they make great gifts. At one time, I had better than 15 other rods plus my custom rods, now I have just the two freshwater custom rods. It was not that the other rods did not work; it is they don't work as well. I am presently having a salt water rod made to my specifications. Custom cars, custom shoes, custom golf clubs speak for them-selves, they just work better and last longer. On the days you get skunked, why not at least look good."

Hope you have enjoyed reading a fisherman's reason for custom built fishing rods. Stop and have your custom rod designed and built today!
~ Shug Clawson