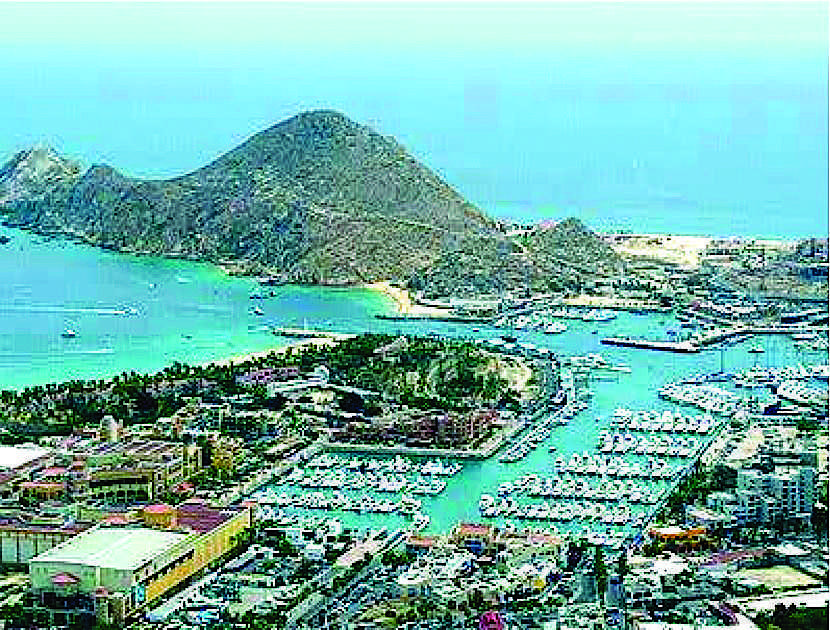 Marlin Capital of the World
Some might argue that if you want a shot at a 1000 plus pound Blue or Black marlin or 100 pound White marlin, Cabo might not give you your absolute best chance. I would agree with that statement, but then kindly remind you that those fish were caught here in Cabo last year. Diversity and numbers is what keeps our claim worthy when people talk about the Marlin Capital of the World. Where else can you catch all four species of marlin, and swordfish, too? Where else can you go and catch a hundred marlin during your stay, or in a day (which has been done in Cabo)? If you want a shot at a big Blue or Black marlin, or a chance to catch a lot of Striped marlin and really get some practice hooking marlin with a circle hook, there is no doubt that Cabo is your best bet.
Where the Deep Waters Meet
Why, you might ask, do all of these Marlin seem to congregate around Cabo? Two distinct bodies of water, the Pacific Ocean and the Sea of Cortez meet at Cabo San Lucas and tides and currents from both come together. In some fisheries you need to run 100 miles to get to 100 feet of water. In Cabo, if you can cast 100 yards from the beach you'll be in 100 feet of water. The deep water and the many banks/ridges rising from the ocean floor, along with the tides and currents come together to create a symphony of baitfish and pelagic. You don't need to run for hours getting to that prime fishing spot here in Cabo, most of our fishing is done within a 25 mile radius so you can maximize your time on the water.
DiversityMarlin might not be your thing, or maybe you've been there and done that. These marlin aren't hanging around Cabo eating tacos and drinking Corona's. Dorado, wahoo and Yellowfin tuna are amongst many other species all over the place, and they are big. In fact, the world record dorado and wahoo hail from Cabo San Lucas and the world record Yellowfin tuna was caught not far from here. If you want a "fill the freezer" type of trip, where you can get some nice big fillets, we can handle that.
When the Day is Done
Let's face it, as fishermen, from a very, very young age, we have virtually been raised by the fish tale. It is so ingrained in our culture and lifestyle that it would almost be sacrilege to not belly up to a bar after a day on the water and tell a few tales about the one that got away and the one that was this big. Ever since traveling anglers discovered the offshore treats around Cabo in the 1950s and 60s, there has been someone waiting onshore to serve them something cold and refreshing when they get back after a day on the water. Their tales traveled the world and Cabo saw tourism skyrocket. Nowadays, you have hundreds of choices when you get off the water and are feeling thirsty, from hole-in-wall bars (Slim's Elbow Room) to 5 star restaurants (Ruths Chris.) Within, you'll likely hear hundreds of different fish tales, and some might even be true.
Come down to Cabo and make your fish tale a reality.