by: Mike Hammond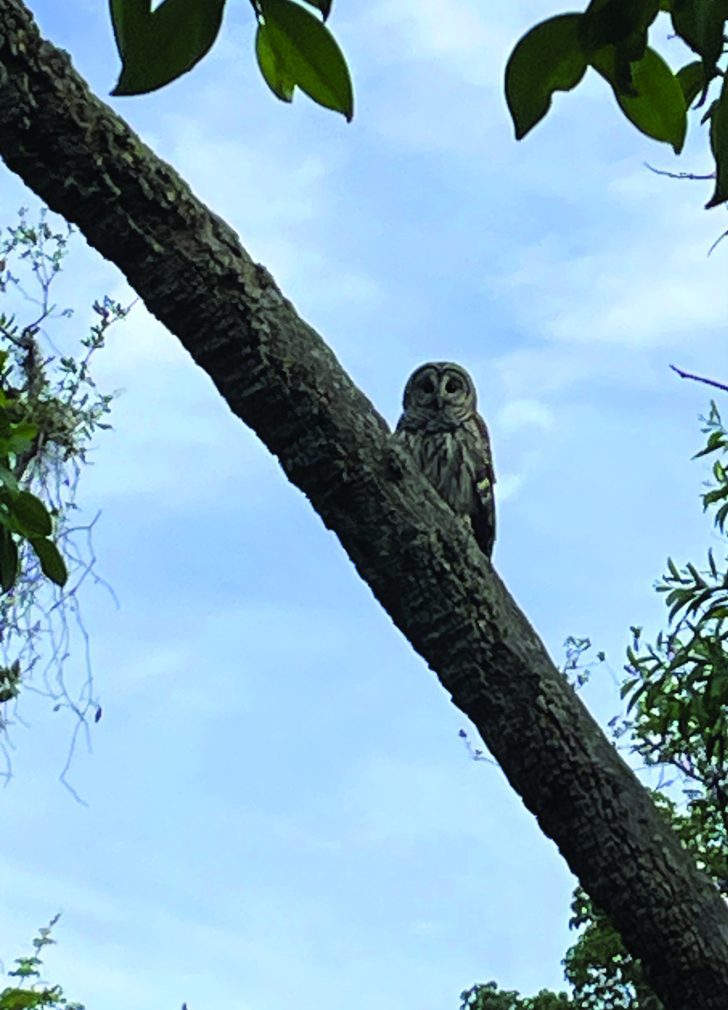 I had to decide between paddling in 11 mph wind on the Caloosahatchee River or my third consecutive day in the office.  Pretty easy decision!
The paddle was on one of our lesser-known creeks.  Most local paddlers are familiar with both Telegraph Creek and Hickey Creek.  Powell Creek, however, may not be as well known.
I opted to launch from North Shore Park in North Fort Myers and paddle under the Caloosahatchee and Edison bridges.  North Shore Park has free parking close to the water, a shell beach, port-o-lets, and is an easy spot for launching.  After paddling past the protection of the park's seawall, an office day didn't seem so bad.  The wind funneled under the Caloosahatchee Bridge and waves bounced off the wall and bridge pilings.  It was challenging to remain standing on my SUP.  I knelt on my board to avoid an unwanted swim.  The waves seemed even worse under the Edison Bridge.  I could not stand again until reaching the creek.  The wind and waves on the Caloosahatchee are very different from the ocean / Gulf swell.  They happen in rapid succession and are punchy.  I do not recommend paddling on the Caloosahatchee, especially under the bridges, in these conditions.
It was a 1.5-mile paddle from North Shore Park to the creek's mouth.  While there are homes on one side of the creek, the other side is natural and lined with overhanging mangroves.  I heard a couple of big "swooshes" I believe were large snook.  I paddled about a mile before deciding to turn around.  The creek becomes shallow and narrow at this point.  Mike Westra from Lehr's Economy Tackle knows the creek well and said you can sometimes paddle to Bayshore Road.  Mike also shared great information on fishing this and other creeks in the area.  Because conditions are always changing and there was too much information to share in this short article, I suggest going into Lehr's and talking to Dave or Mike yourself.  They can give you great tips on fishing anywhere in Lee County.  Powell Creek is so close, it's only one good cast away from their shop.
While paddling in the creek I saw a barred owl and several species of herons.  It was a relaxing paddle and I almost forgot what was waiting in the Caloosahatchee for the return trip.  Lots of wind and waves.  At least they would be generally pushing me back to the launch.
If I had out-of-town guests visiting who were more interested in paddling than fishing, I'd go to either Telegraph or Hickey Creeks first.  But I did enjoy paddling Powell Creek and according to Mike, the fishing can be very productive under the right conditions.  It is worth adding to your list of potential paddles when the wind is low.