By: Mike Hammond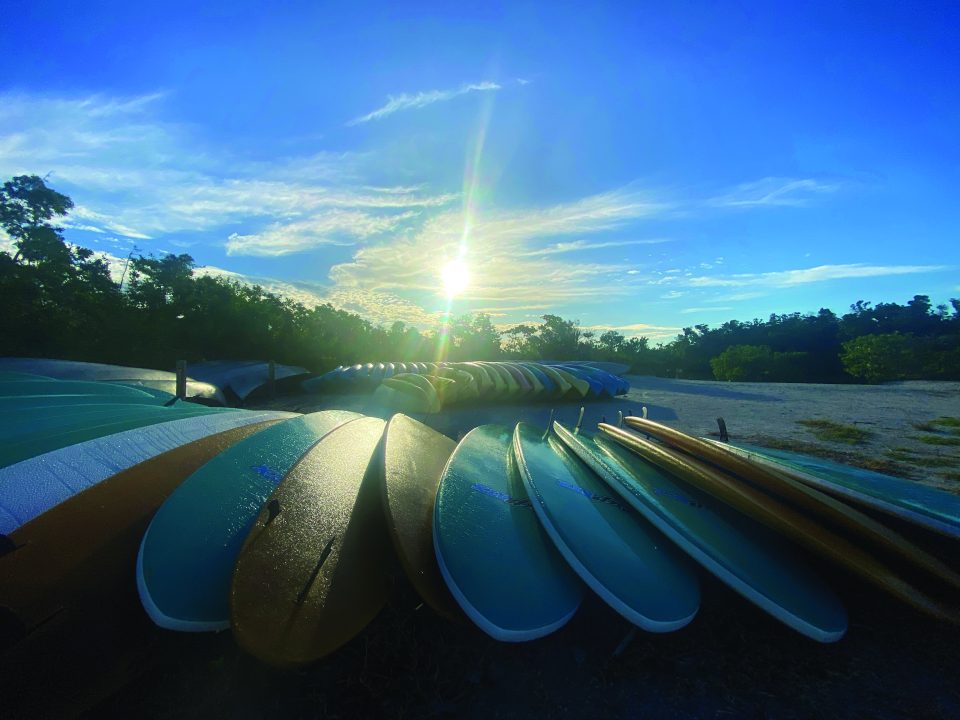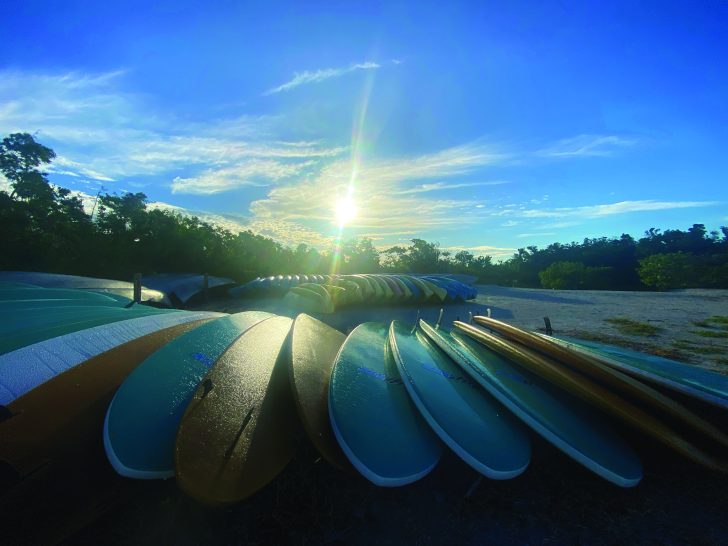 It seemed like a long wait, but one of the most popular sites along the Calusa Blueway has reopened.
Lovers Key State Park opened its gates to the public in September. The beaches, boat ramp, and – most importantly to us – the paddle craft launch is ready for visitors.
I took advantage of the first day in September that was not stifling hot to visit the park for a paddle.  As I drove south from Fort Myers Beach, I noticed many of the popular roadside launch areas were inaccessible due to construction.  It may be several months before some of these spots are clear for launching.  Lovers Key staff recommend paddlers use the paddle craft launch inside the park.
The ranger station that was near the entrance pre-Ian has not been rebuilt yet.  Drivers can pull close to the launch, unload gear, park and then find one of the many pay stations to grab an envelope for the $8 entry fee.
The paddling trail that runs along the Black Island Trail is one of my "go to" places to send families to paddle.  It has nice facilities, an easy-to-use launch, is protected from the wind, and has plenty of wildlife viewing opportunities.
Outside of the coldest months of the year, this is probably the best place to observe manatees.  On several occasions I have witnessed manatees approach paddlers.  One time my son had a manatee check out his kayak with its prehensile lips.  The experience left quite an impression.
Please do not attempt to get close to the manatees and do not touch them even if they approach you.  In addition to manatees, I have observed tarpon, almost every species of wading birds, dolphin, iguanas, small gators, and other wildlife within a very short paddle.
Lovers Key Adventures is onsite with quality kayaks, SUPS and gear to rent.  The outfitter also leads guided tours.  It has been a few years since I joined one of their tours, but I hear great reviews from the visitors I send their way.
After paddling, the park's Welcome and Discovery Center is a short walk from the launch.  I was really impressed with the center.  A Friends of Lovers Key (FOLKS) volunteer gave me a tour and explained all the interactive displays were donated by the FOLKS.  It is a great place for young and old to learn about Lovers Key and its ecosystems.  Don't be shy about asking a volunteer questions, as they are knowledgeable and love to share the park.
A huge "Thank You" to park staff and volunteers. They have been working diligently for the past year to get the park open and accessible to the public.  Like much of Southwest Florida, there is still more work to be done. But Lovers Key is already back to being one of the best stops along the Calusa Blueway.