by: Mike Hammond
Several years ago, my wife assured me that her Toyota Prius was too small for a roof rack.  I laughed because I already knew a couple Prius owners who hauled around kayaks longer than mine on top of their small cars.  I also know Jeff and Justin Stuller from Estero River Outfitters.  I've heard the brothers both say, "If you have a vehicle, we can put a roof rack on it." With all the options on racks we have today, I don't doubt them.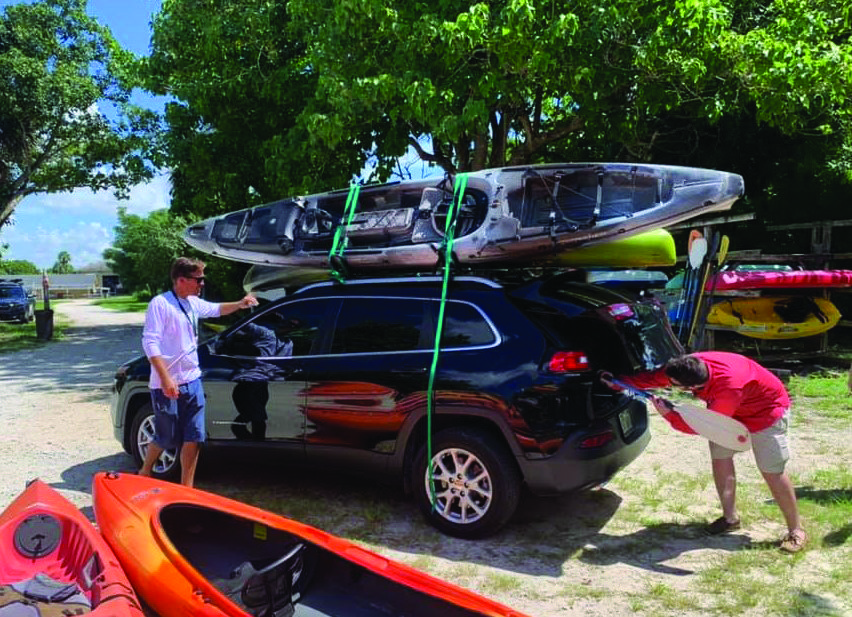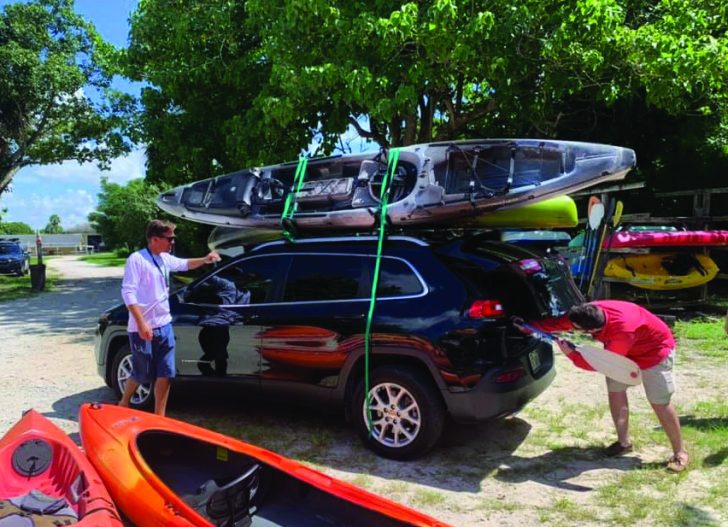 The best advice I can give when choosing a rack system is a reoccurring theme for any paddling gear.  Try before you buy.  Find a shop that has several rack systems and staff who know how to mount them.  They will ask a few standard questions, help you make a good choice, install the system with you, and show you how to use it.
If you decide to buy online or from a store without knowledgeable staff, please do a lot of research first.  You need to know the exact model and year of your vehicle.  The rack system to my old Sienna, which was an Ian casualty, did not fit my newer Sienna.  I needed new mounts and adapters to fit the old crossbars.
Also consider how you will use your rack.  Are you going to need accessories for multiple vessels, want to put bikes on the rack, how much clearance do you have pulling in the garage, and what are you paddling, and how much can you lift?  A good shop will ask these and other questions.
Even if you don't want a semi-permanent rack on the roof of your vehicle, there are soft rack options that are simple to put on and take off.
Whether you are an experienced paddler or a newbie, it is a good idea to ask staff to put your vessel or a similar model on the rack and share any tips.  Experience may be the best teacher but isn't necessarily the cheapest.  I wish I knew not to pull my straps too tight before denting my SUP rails.  I also wish I knew how to stop the straps from humming earlier.  Every rack system seems to have a few tricks to getting the most secure fit for your vessel.
Remember, if you have a vehicle, there is a rack system out there that will fit.  Hopefully you have a good shop nearby that can help you make it happen.