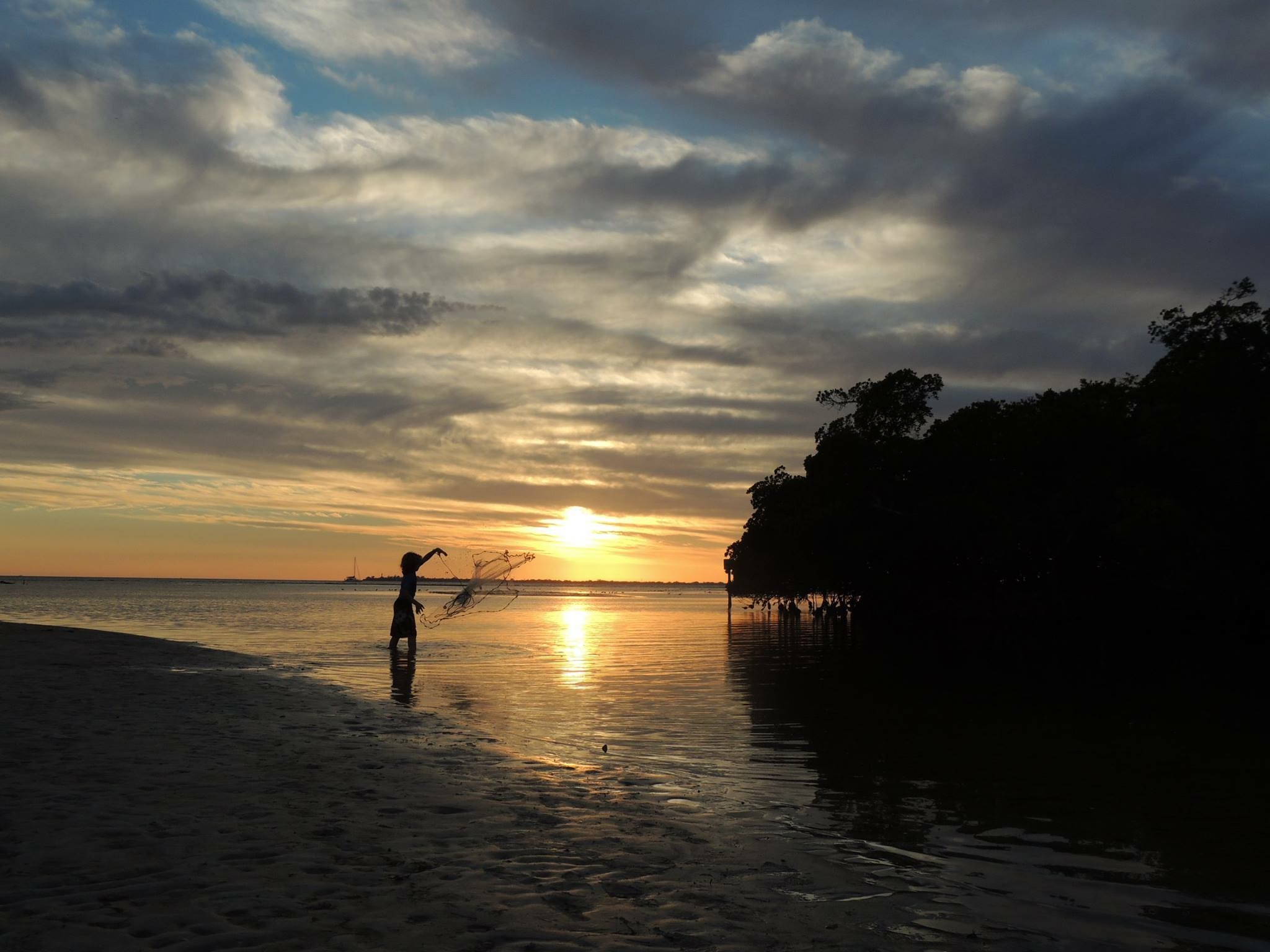 As the Calusa Blueway coordinator, I get many questions from newbie paddlers and tourists.  "Where is a good place to see wildlife, take my kids, try paddling for the first time, go fishing, etc." The answer on the top of my list for these questions is Bunche Beach. Lee County's only mainland beach has something for everyone.
Paddlers have two options for launching from this site – directly from the beach or from the paddlecraft launches located in the protected backwater of Rock Creek. I usually recommend and use the latter because the bathrooms are located nearby and you can often park next to the launches. This area is also protected from the wind and allows paddlers the opportunity to get comfortable before heading out toward the bay.
Some paddlers may decide to remain in the backwater. The fishing and wildlife observation opportunities are fantastic there. Heading to the east, you can follow a mosquito ditch through the mangroves for almost a mile. Another half mile south will bring you out to the bay and eastern boundary of the preserve.
I usually head west out of Rock Creek into San Carlos Bay. There are often anglers on the little beach at the mouth of the creek. Here, I turn right at Calusa Blueway marker 48 toward Plover Island and stay close to the mangroves. On a low tide, you may have to get out and pull your paddlecraft a bit, but it is worth it.
After a 300-yard paddle/walk, you will be at the mouth of one of the best mangrove creeks in Southwest Florida. This is a great place for children to get out and snorkel, dip-net, picnic, and explore.  When I'm paddling with kids, I usually go no farther than this because they don't want to leave. When paddling with adults, we continue through the mangrove creek for a twisting and turning one-mile adventure and then pop out on a small beach. If the wind is blowing the wrong way or it is too rough, we just go back the way we came.  If the weather is cooperative, it is fun to paddle the flats along the beach back to Rock Creek.
Because of the mud flats and isolation, this is one of the best birding beaches in Florida. Bird enthusiast and photographers from around the world come to Bunche Beach and Plover Island to add to their life list or get photos of rare species.
Many paddlecraft anglers use Bunche Beach as access to some productive grass flats and ledges in near proximity. Others remain in Rock Creek to target snook, sheepshead and mangrove snappers.
For those who do not have their own paddlecraft or would like to join a guided tour, Kayak Excursions is on site. They get busy, so call ahead at (239) 297-7011 to make a reservation.
Whether you are a birder, angler, parent with adventurous kids or someone who just wants to get away, Bunche Beach and Plover Island have something for you.