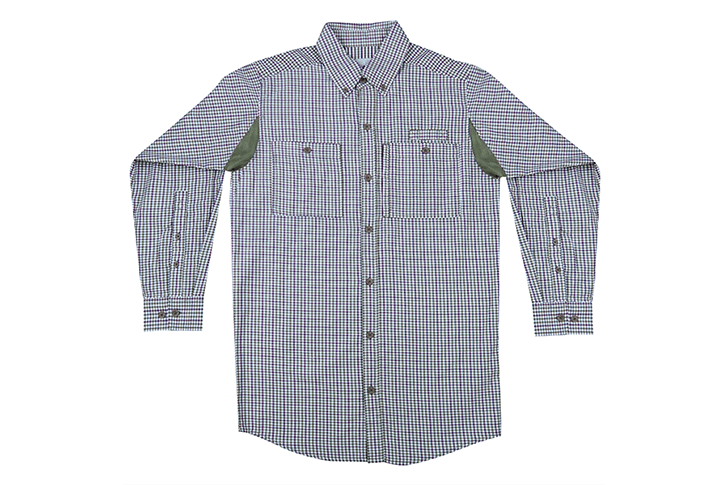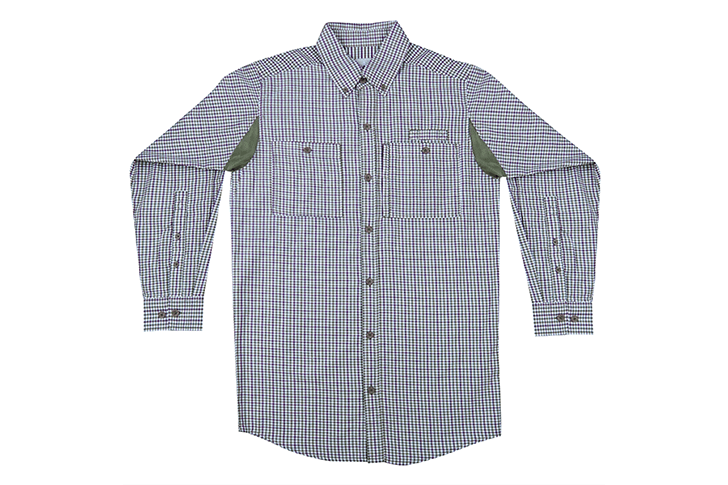 The Ultimate Hybrid from Capital Sportsman is more than a great fishing shirt. Capital Sportsman set out to design one shirt that would be functional for any outdoor activity, while being stylish enough for indoor activities – the ultimate hybrid shirt.
Available in three original patterns, four solid colors and limited-edition seasonal patterns, it was designed for comfort and is made of a 100% cotton twill fabric with a baby-soft hand. It also has a special "soft-as-butter" under the arms and in a back vent which provides exceptional ventilation. A relaxed fit provides freedom of movement for casting.
Other features include a roll-up sleeve tab, two easy-access chest pockets and a secured zipper pocket for important documents such as a license or passport. There is also a utility loop, which is important if you need to keep that extra fly handy.
The Ultimate hybrid already has people talking.  Cory "Ruthless" Routh of Ruthless Outdoor Adventures said the Ultimate Hybrid is, "more comfortable than anything I've ever tried on. I can go from the field to the office, no problem."