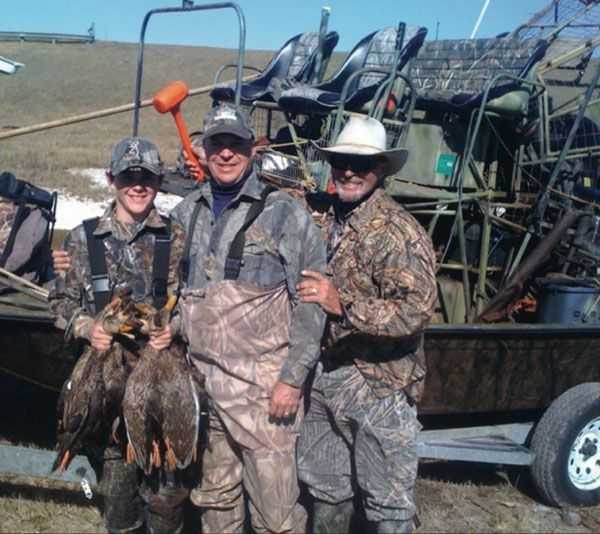 This new column will be used for information about Bass Fishing & Duck Hunting on the Northwest areas of Lake Okeechobee, out of Lakeport, Harney Pond, the Monkey Box, Fisheating Bay, and the North Shore over to Indian Prairie Canal.
For those of you with knowledge of this great marsh area of the lake, you know that the fishing and duck hunting out of Lakeport is no longer a well kept secret. I will be using this column each month to update you on the fishing and hunting reports for this area. I have hunted & fished this part of the lake since 1968 when Sportsmen's Village was still around.
For January, the duck hunting should be excellent. As the result of the prolonged mid-December cold snap, I've been seeing new ducks of all kinds pouring into our marsh. For those of us who hunted the two opening weekends in November and December, hunting was great though limited to a few good shots each day. This is due in part to the high water levels in Big "O", and the rain filled farm ponds. You have to scout, and scout often, if you want a good hunt. Once you get a good shot set, the birds seem to move about 1/2 mile before the settle and into places you never knew existed. All this will change now that our Ringers are coming in numbers each day.
ONCE YOU GET A GOOD SHOT SET, THE BIRDS SEEM TO MOVE ABOUT 1/2 MILE BEFORE THE SETTLE AND INTO PLACES YOU NEVER KNEW EXISTED.
As I have been waiting in my airboat for my hunters, I have noticed quite a few pre-spawn lunkers busting top water shad in as little as three feet of water. So don't forget all those bass we used to catch wading in the hay-fields and cow pastures they call the west end of the Big 'O'. They are still there waiting for you to throw them a frog.
That's all for now, hope you all had a blessed Christmas and be safe out there.