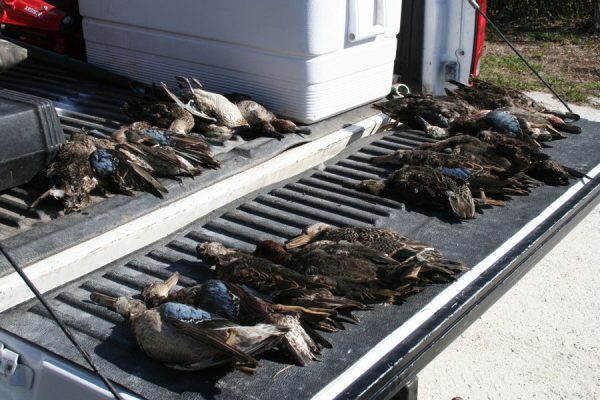 It's been a long hot wet summer and with so much standing water on the farmlands and even the golf courses, many early and local birds have not been where I told them to go on Lake Okeechobee, Lol.

Lots of Florida Mallards along with some Teal and Woodies are where they always hang out, in the northwest marshlands of Lake "O", but that's nothing to get excited about. I haven't been on the marsh for a few weeks so no new happenings to report on.

The majority of our wintering ducks originate from the Prairie Pothole Region of the upper Great Plains – Central Canada area and the Atlantic Flyway. Before these birds begin their flight south they need to be motivated by cold weather and persistent snows that cover their food sources. With last year's El Nino now in the rear view minor, weather conditions up north should return to a more normal pattern and we should see nice numbers of ducks this season. Being this far south, we'll have to hope for some cold weather to arrive. To prepare ourselves for the November mini season which runs from November 19th to Nov 27th get out into as many open hunting areas as possible and begin building your Plan As thru Plan Cs. I'm sure that the STA's will attract many new arrivals as always.
As all waterfowlers know, good duck hunting depends on quality wetlands yet our wetlands are continuously under attack by industrial, agricultural, and population infringement and pollution. To protect these resources we need to be vocal in our support and the first step is by contacting our state and national representatives and Gov. Rick Scott. I know you may think it's a waste of time, but contact Mr. Newton Cook at United Waterfowlers of Florida and ask him about never giving up and how continuous pressure on these politicians pays out in the long run. While you're at it all, you should join and-or financially support this fine organization. They have our backs in the political arena and they never give up. There is too much to lose and we have already lost much of our wetland resources. Every bit of money goes to keeping our wetlands healthy for future generations of waterfowlers. Go to www.UnitedWaterfowlersFL.org for we all need to do our share in this battle. And don't forget to vote on November 8 for those representatives that support our wetlands, our right to bear arms, and our way of life.
 
See ya in the marsh!
– by Capt. Chris Chesley