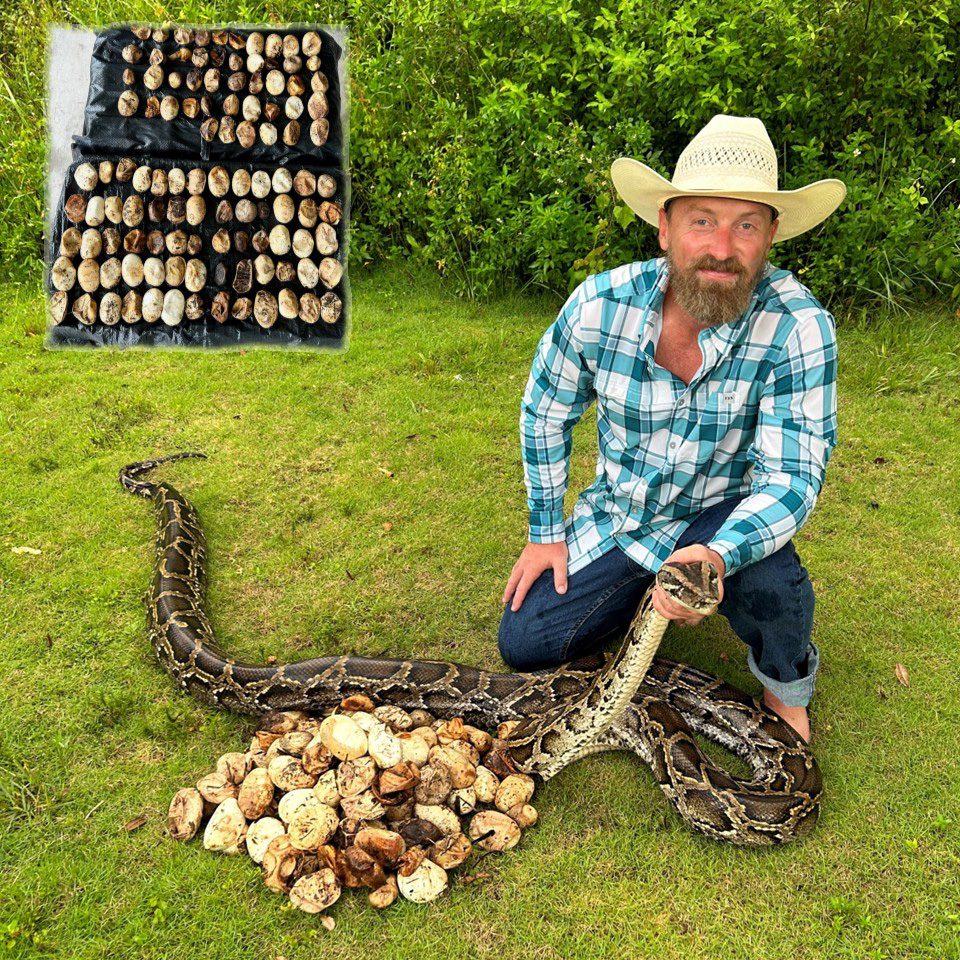 A contractor working for FWC successfully removed a Burmese python along with its nest, which contained a record 111 unhatched eggs from the Everglades. With reproduction like that, it's easy to see why this destructive invasive species needs to be controlled.
From Aug. 4-13, the 2023 Florida Python Challenge will be open. Participants will have a chance at more than $30,000 in prizes for removing pythons from the wild. Registration is now open for the event, and professional and novice participants must complete a required online training course.
"Since day one, we have prioritized Everglades restoration by investing record funding for conservation projects and increasing resources for the removal of invasive Burmese pythons that harm this treasured ecosystem," said Gov. Ron DeSantis "Because of this focused commitment, my tenure in office has accounted for more than half of the 18,000 pythons removed from the Everglades since 2000. The Python Challenge allows folks to participate firsthand in Everglades restoration efforts, and I look forward to seeing this year's results."
Last year, the 2022 Florida Python Challenge saw nearly 1,000 people from 32 states remove 231 pythons from the Everglades. Year-round, pythons may be humanely killed on 25 commission-managed lands and private property with no permit or hunting license required. FWC encourages people to kill pythons whenever possible.
For more information, go to MyFWC.com/python.