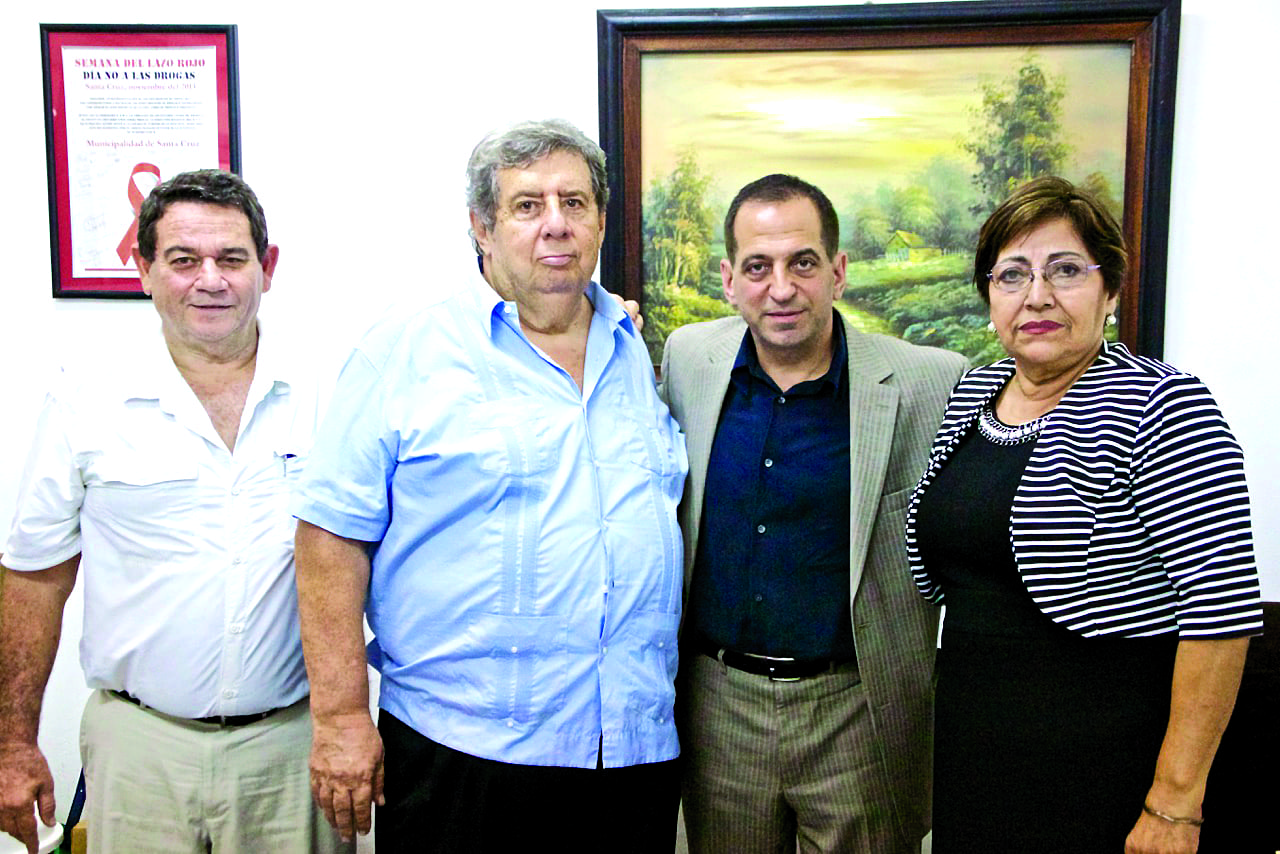 Marina Flamingo Gets Final Approval For Construction
Concession Granted and concession agreement executed! After three and a half years of diligent effort the Marina Flamingo Development Group SA (MFDG) was awarded the concession for the Marina in Potrero Bay. Numerous studies were required in order to comply with the governmental entities that approve this complex process. This mega project, projected to be almost $35 million dollars in investment, will be the rebirth to a now state-of-the-art marina in the Costa Rican Gold Coast. Marina Flamingo will encompass wet and dry slips, commercial retail spaces, hotel and governmental offices. The new development will generate direct and indirect jobs to the surrounding communities resulting in an economic growth.
The principal partner, Dr. Sam Shaheen, is the President of Shaheen Development a family-owned, real estate development company in Michigan. They invest in communities with a strategy of project success blended with community success. The other principal partners in the development include Costa Rica's Frank Arata of Liberia and Joaquin Gamboa of Sardinal.
With an extensive group of consultants including architects, attorneys, engineers and environmental engineers, MFDG achieved its success on April 26, 2018 when the concession agreement was executed. This concession agreement grants the rights to operate, manage, and care for the area for 35 years. Marina Flamingo's mission is to deliver an impeccable product that will become an asset to the community and a destination for international travel. The highest priority will be to preserve, protect and enhance the natural beauty of Potrero and Flamingo beaches.
The group now moves into the construction design phase of the project and permits are expected by first quarter of 2019 when ground breaking and construction are planned.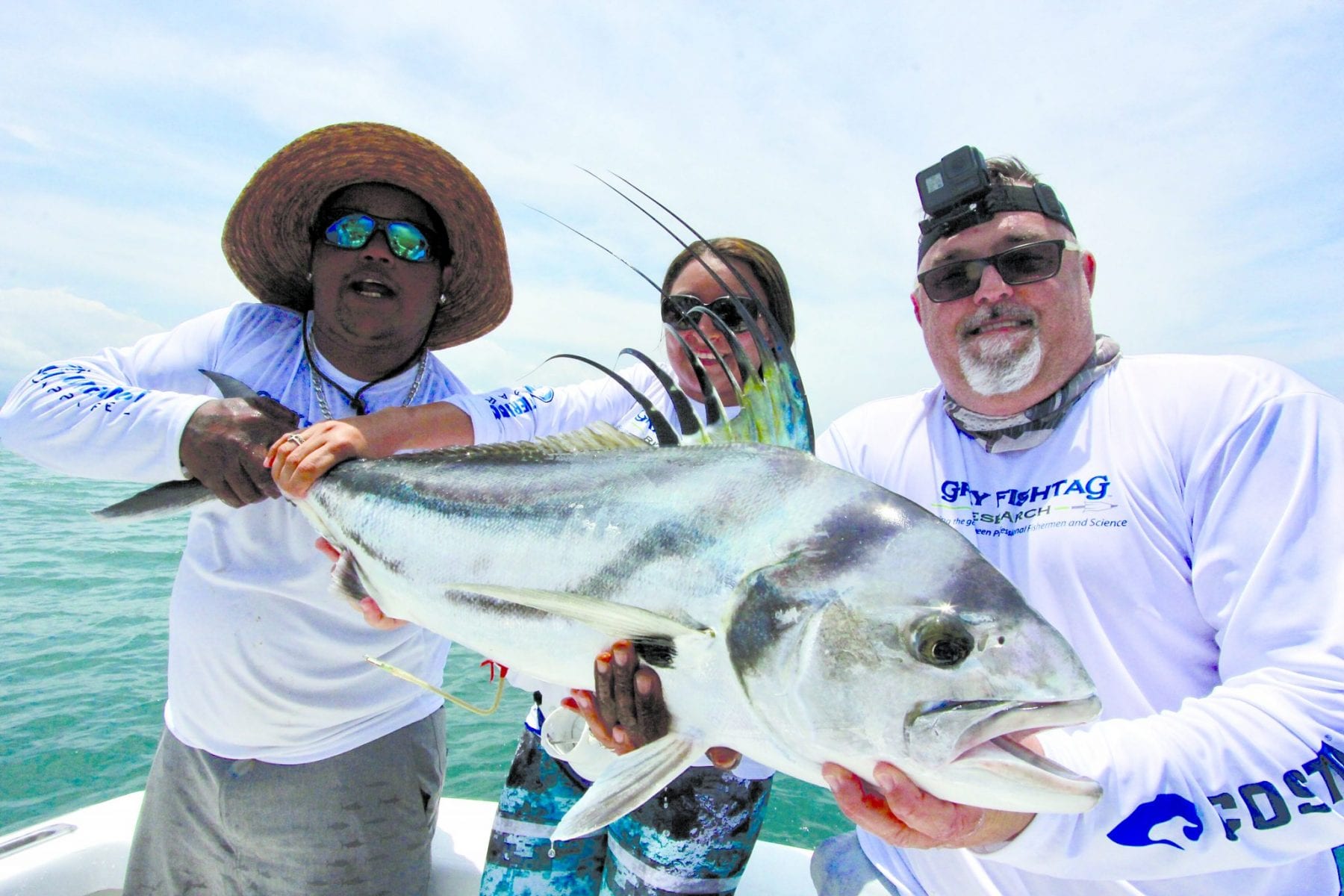 Supporting the Los Gatos Roosterfish Satellite Tagging Project
On April 28, there was an amazing collection of boats and people working together in support of the Los Gatos Roosterfish Satellite Tagging Project. The team worked together to attach satellite & electronic tags to roosterfish that were caught and released along the Quepos coastline out of the beautiful Marina Pez Vela. The participating boats Los Gatos, Good Day, Pacific Fly, The Hooker and Double Nickle managed to catch nine roosterfish up to 35-40lbs, plus some mackerel, jacks, snapper and shark.
All fish were tagged and released for Gray FishTag Research including three roosterfish with satellite or electronic tags.  The satellite tag will pop off within 5-8 months and will release important data to help us understand the fish's movements, depth range, preferred water temperatures, etc.
There are now seven roosterfish swimming along the Pacific Coast of Costa Rica with electronic tags in them and there are some nice prizes from Costa Sunglasses up for grabs for anyone that catches a tagged fish. If you are lucky enough to catch a roosterfish with an electronic tag close to its anal fin, please retrieve the tag, ensure the fish is released quickly, and return the tag to Gray Fishtag Research.
A huge thanks to Gray FishTag Research, Gray Taxidermy, Los Gatos, Shadow Graphics, Big Oh, Dolphin Electric Reels, FECOP, Marina Pez Vela, Costa Sunglasses, Seaguar Flurocarbon, Southernmost Apparal and everyone else that came together to make this project a huge success.
If you would like to get involved in sponsoring a research project of your own for roosterfish, or any other important species, the Marina Pez Vela or Gray Fishtag Research would love to hear from you.
Matlack Hands Over Helm of Gamerfisherman
Mike Matlack, owner of Gamefisherman, Inc. has recently announced the sale of his company to Erwin Gerards and Scott Dunnuck. Matlack has been at the helm of Gamefisherman since it was formed in 1985 and has built many legendary sport fishing boats; many of these boats are currently traveling the world over. Matlack is currently in the process of finishing a 50-foot Express and will remain with Gamefisherman to supervise and finish the project, and ensure a smooth transition.
Gerards, who, among other high profile builders, has designed for Matlack since 2008. Dunnuck has owned, operated, and maintained many custom sport fishing boats. They are working on releasing a new line of composite Sport Fishing boats purposely designed and built for today's demands. The Next Generation Gamefisherman's are a perfect blend of sport with all the creature comforts. Simple, but functional with clean lines and ultimate performance.
Gerards and Dunnuck are both very grateful to Matlack for this opportunity to keep his line of legendary sport fishing boats accessible for many years to come. To connect with them on social media, like Gamefisherman on Facebook, and begin following them on Instagram – @gamefishermanboats.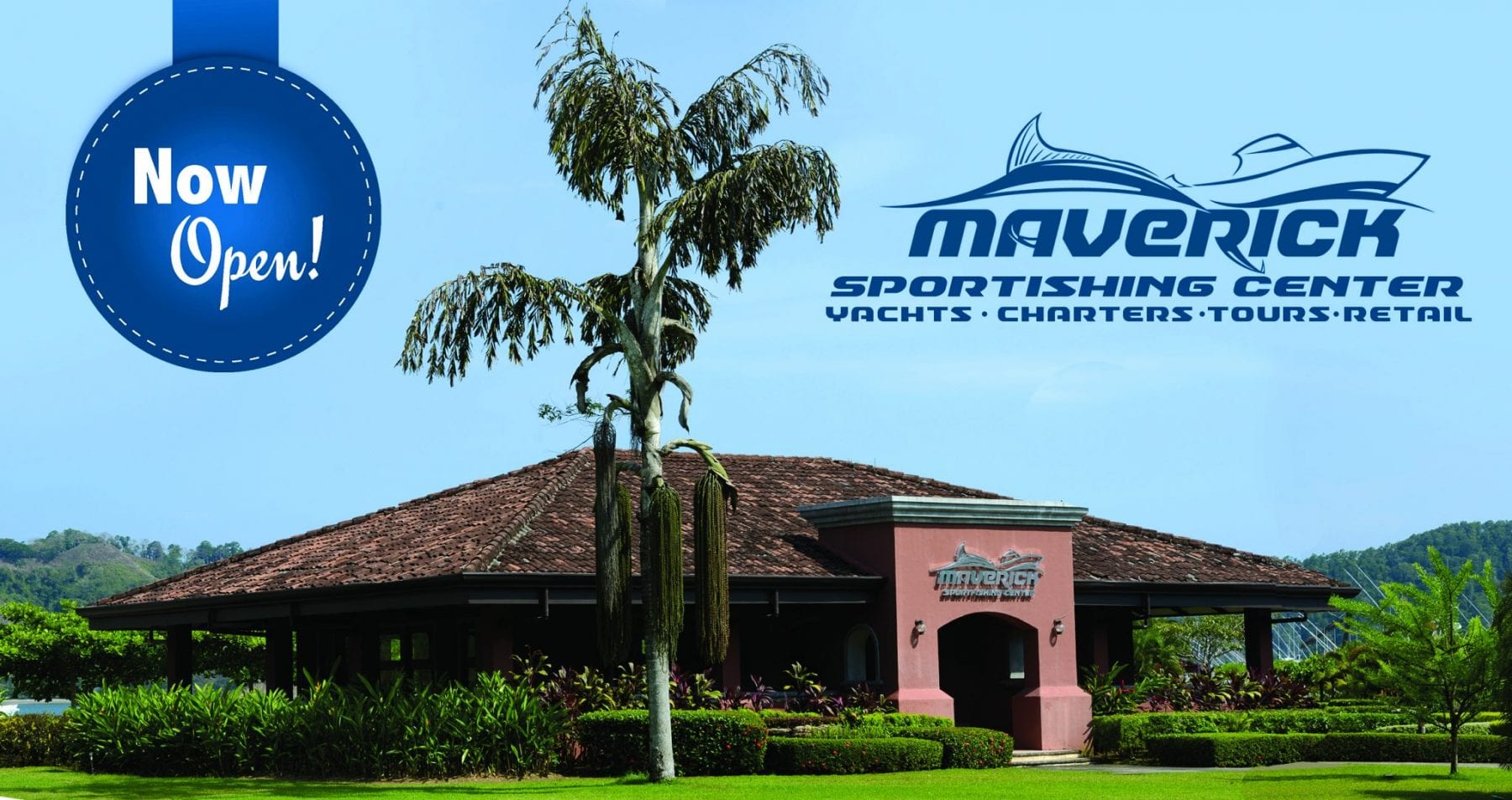 Maverick Sportfishing and Retail Center Opens
Maverick Costa Rica, a leader in both custom yacht building and charter and private yacht management, is proud to announce the opening of it's new Sportfishing and Retail center. The Maverick Center has the latest Costa Del Mar products, Yeti, Sun Bum Sunscreen, as well as Aftco "Fly Boat™" branded merchandise. Come see our Gray Taxidermy "Grander" Blue Marlin mount as well as some of our highlight fishing videos. While in the Center, book a fishing trip on one of our beautiful boats.