caught this Channel Catfish in Mogodore.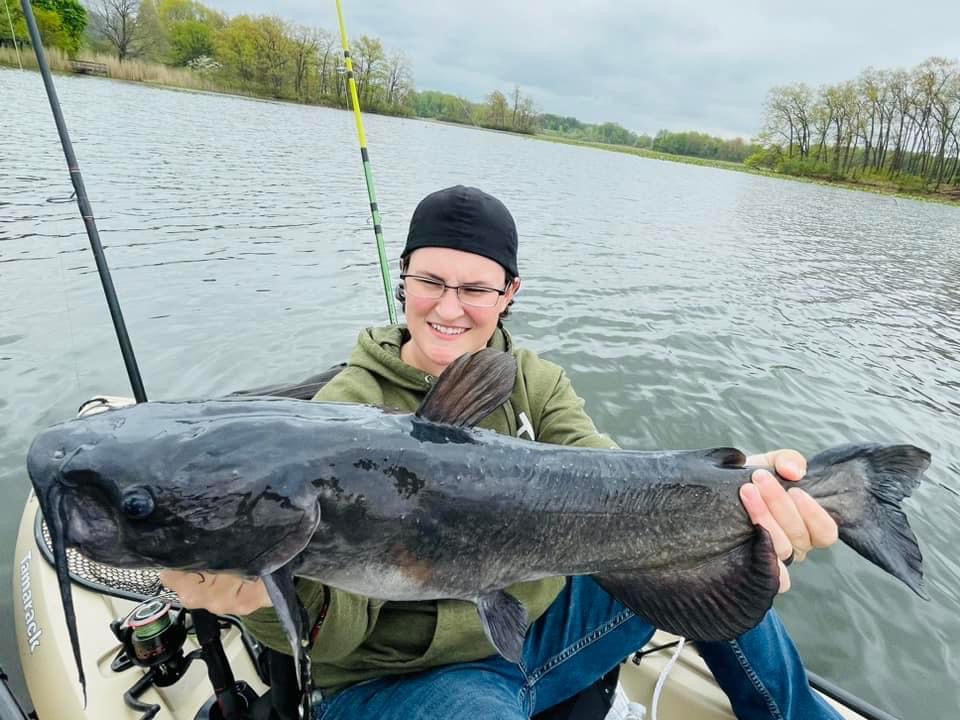 Pictured is my wife Gabryella Benoit.
We enjoy catfishing in Ohio on the bank, from a kayak or on our Jon boat. We started a Facebook and YouTube channel of our own in March 2023 (Benoit Fishing Outdoors) and currently working with the Ohio publisher, Steve writing articles and delivering the monthly issues in our area!