by Capt. Dave Stephens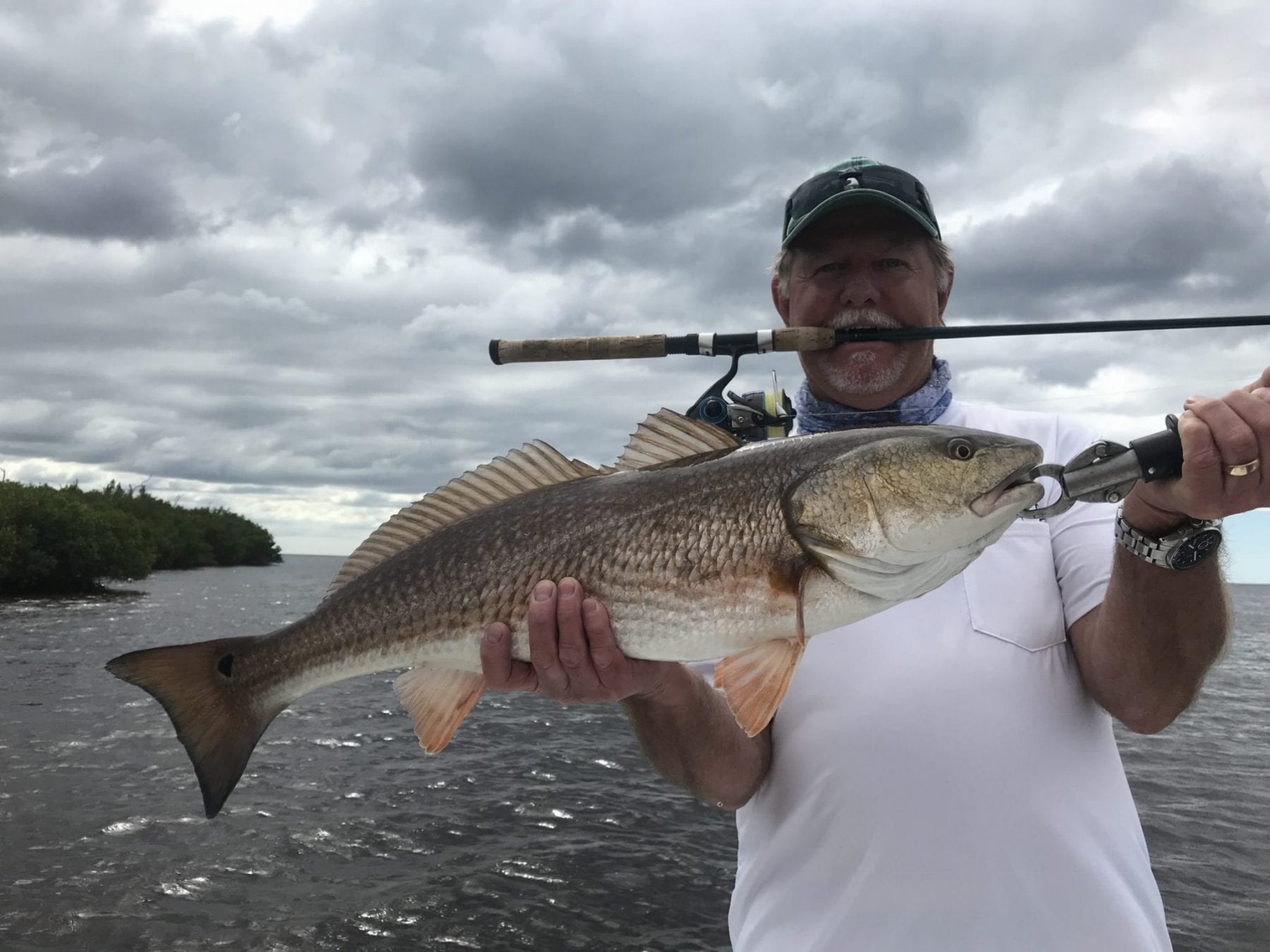 We have been very fortunate this fall with the weather. The past few weeks have been beautiful, the fishing has been great. The one thing anglers know that fish our area on a yearly basis is we are one major cold front away from it changing. Sometimes change however, is good. The most important aspect is to make sure you change with it. So, what I'm going to do is make a prediction, I am going to tell my fellow anglers what I would do if a major cold front passes.
When the water temps drop below the 70° mark, snook start taking a backseat to the inshore fishing scene. Don't worry fellow anglers, this is not the end of our fishery. I know most people think that we only have good fishing here during the warmer months. This is not true, we also have great fishing here during the cooler months. You just have to change your approach. Also, you're going to have to change your bait. Yepp, its time for shrimp to make their appearance on the scene. The best thing about these guys is everything will eat them. Some of the biggest fish I have ever caught was on a shrimp. Another thing is, the ways you can fish them are endless. I'll go over some of the few basics that I prefer.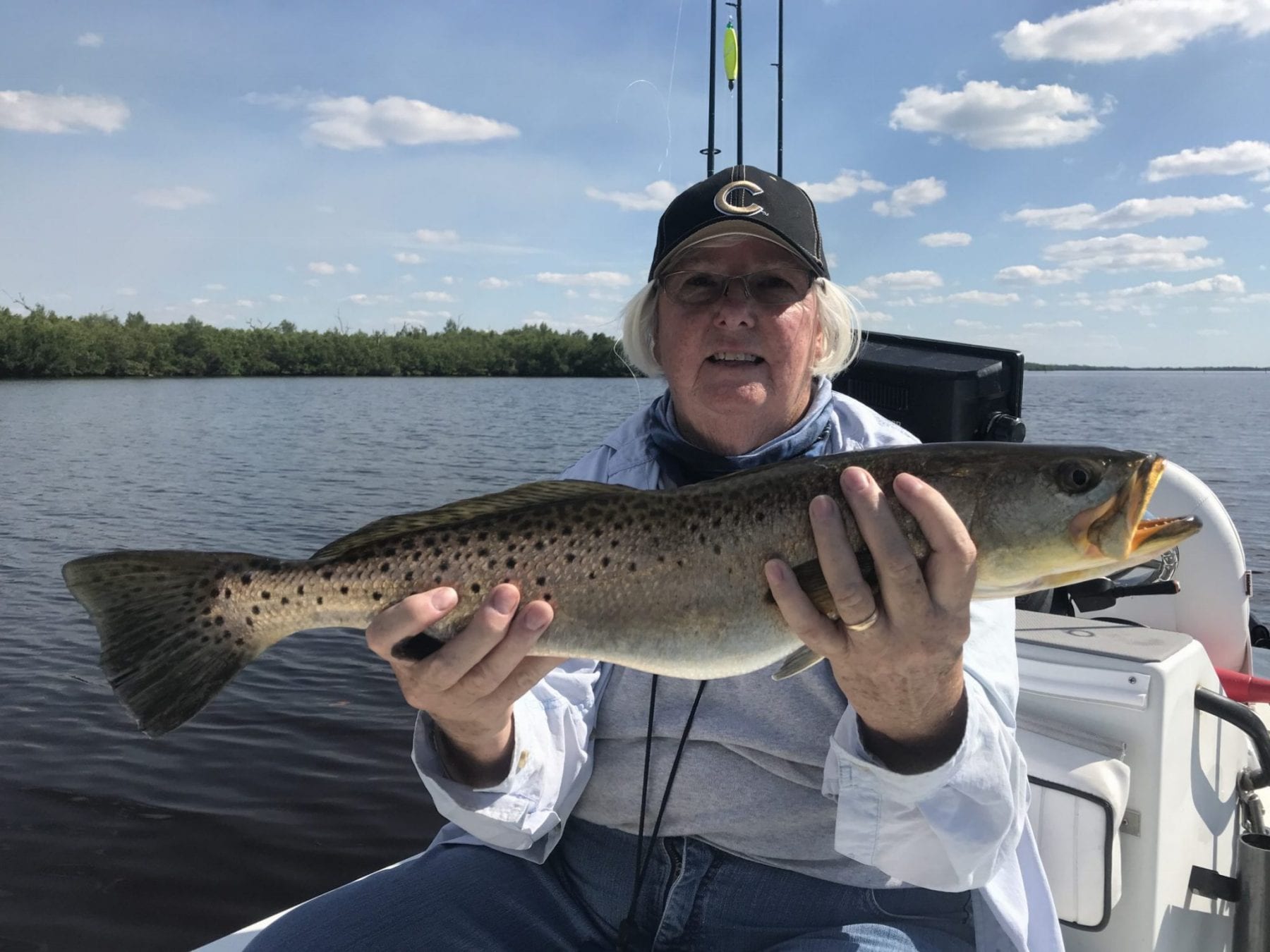 My number one way is on a jig head. Most of the shrimp fishing that I do is on a jig head. The reason for this is simple. During the winter months, fish don't want to chase their food down. A weighted jig will slow your presentation down so fish that are a little lethargic will eat it. My personal preference is chartreuse, but I recommend using what color you feel most comfortable fishing.
My second choice would be using a popping cork. Most of the times when I use this technique I'm trying to keep my bait just above the bottom. Even though I am keeping my bait suspended, I will still use a jig head. The main reason I do this is I don't want to get stuck in the structure on the bottom. This way of fishing works great over grassy bottoms. It also works great over areas that have oysters.
Cooler water doesn't necessarily mean the fishing will slow down. All it means is that you need to change your approach. Slow your presentation down and be a little bit more patient.
If you would like to experience some of South West Florida's finest fishing send us an email or give us a call. All of our charters are private and customized to fit you and your party's needs.
If you would like to experience some of Southwest Florida's finest fishing, give us a call or send an email. All of our charters are private and customized to fit you and your party's needs. Capt. Dave Stephens 941-916-5769 www.backbayxtremes.com