by Capt. Terry Fisher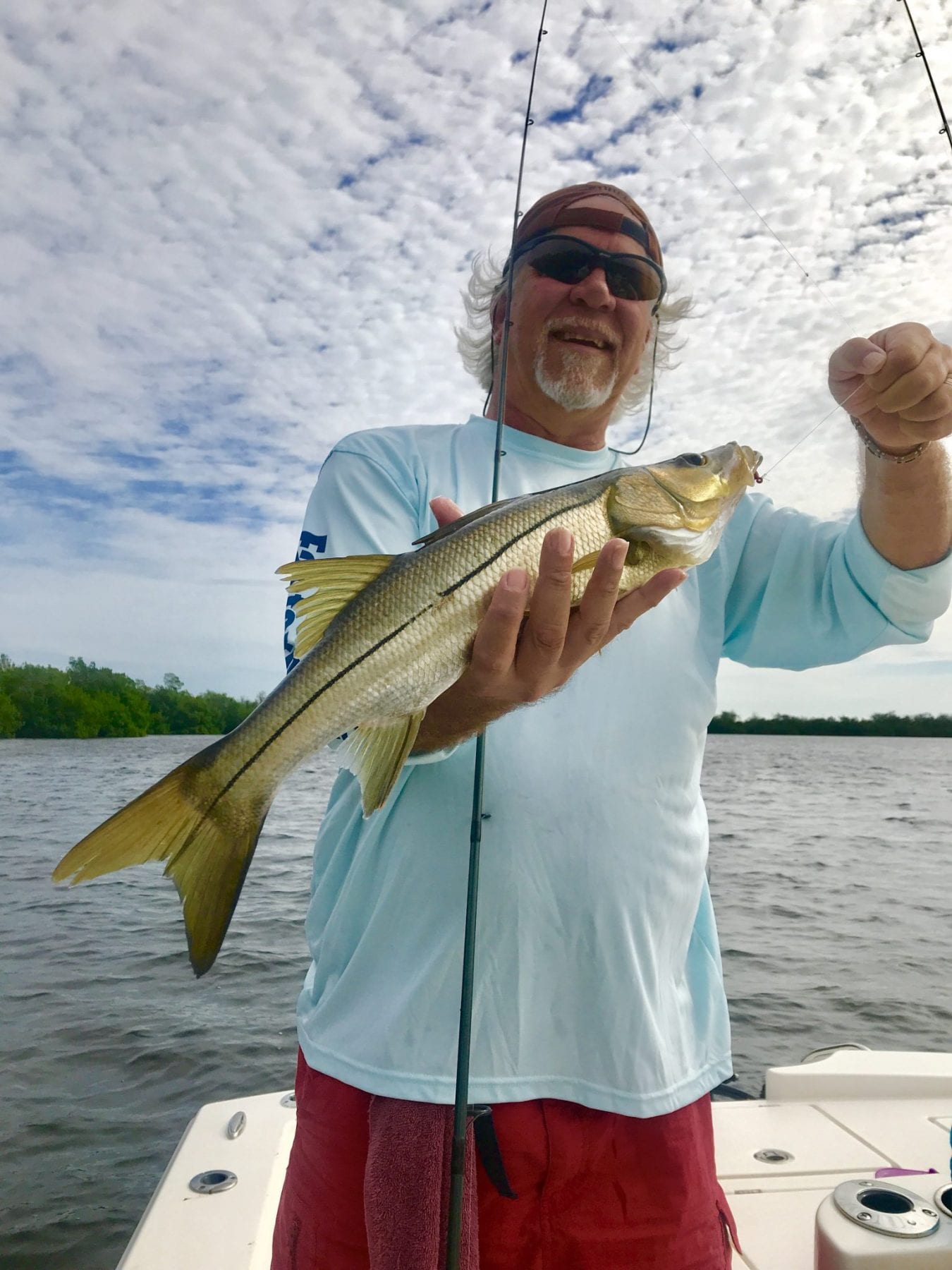 The month of December marks the beginning of winter for fishing. The tide levels become much lower than those of previous months, restricting access to areas of Pine Island Sound, Matlacha Pass and the waters surrounding San Carlos Bay. Notwithstanding the fact that the past two Decembers have been very warm and pleasant, signs of winter are all around us in the manner of northern winds, cooler water temperatures, fish migrating southward and inward. Another sign that winter has arrived is 'White' Pelicans flying around Pine Island Sound. This year they arrived in good numbers during November, marking the time for a 'Change in Attitude' and a 'Change in Strategy', both offshore and inshore.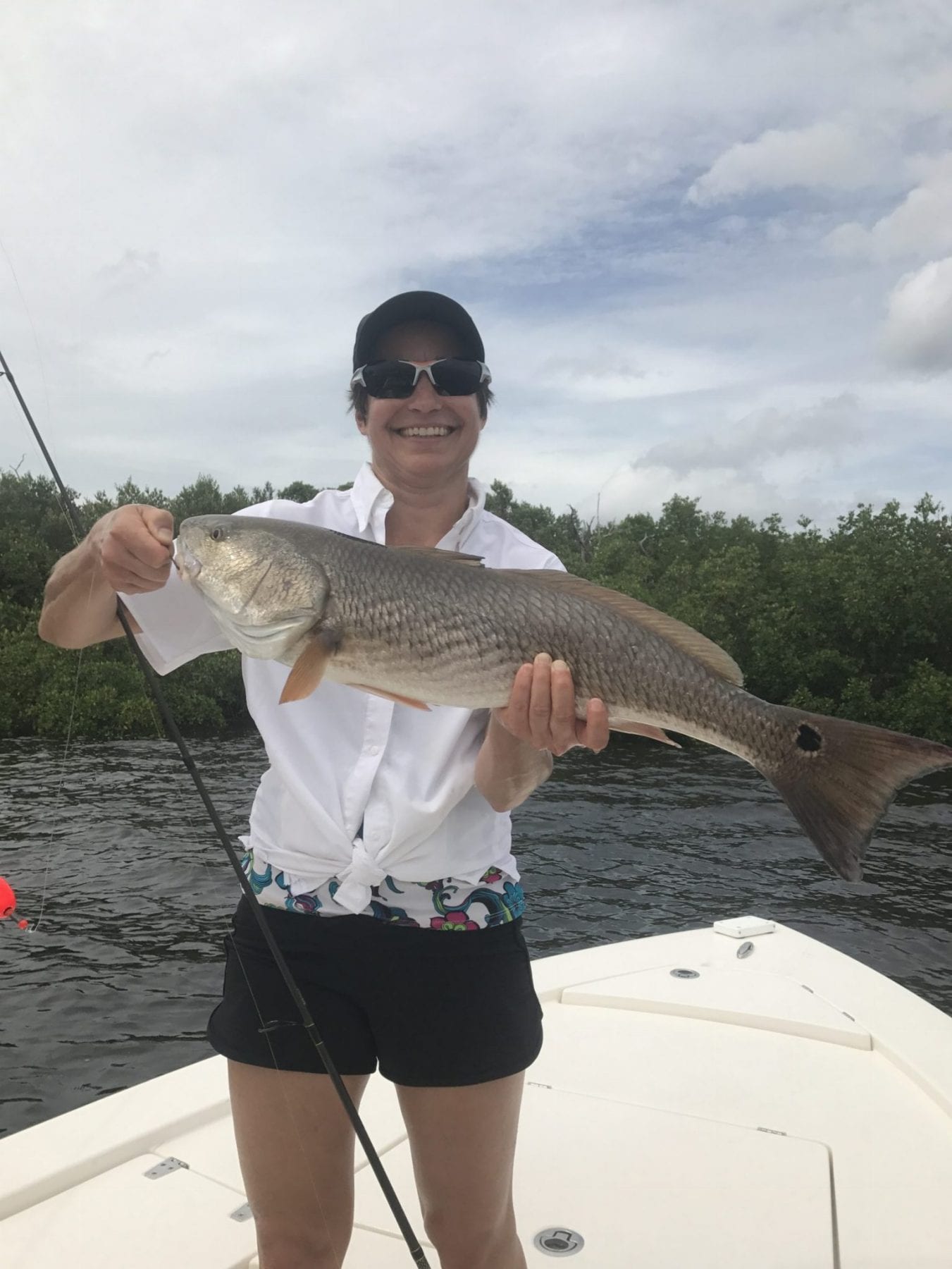 Water temperature will determine bait availability inshore and offshore. So, long as the water temperatures remain mild, baitfish will remain inshore and the Spanish Mackerel will be around. When water temperatures get too cool, the mackerel will follow the baitfish offshore. Likewise, water temps will determine locations of porgy's, grunts, grouper, amberjack and mangrove snappers. As the water temperature drops, these fish may be found closer to the outer islands of Sanibel, N. Captiva, Cayo Costa and in the passes. Grouper will actually be caught around the docks and mangroves that have deeper holes. Pelagic species such as Kingfish and cobia will be on the move as well.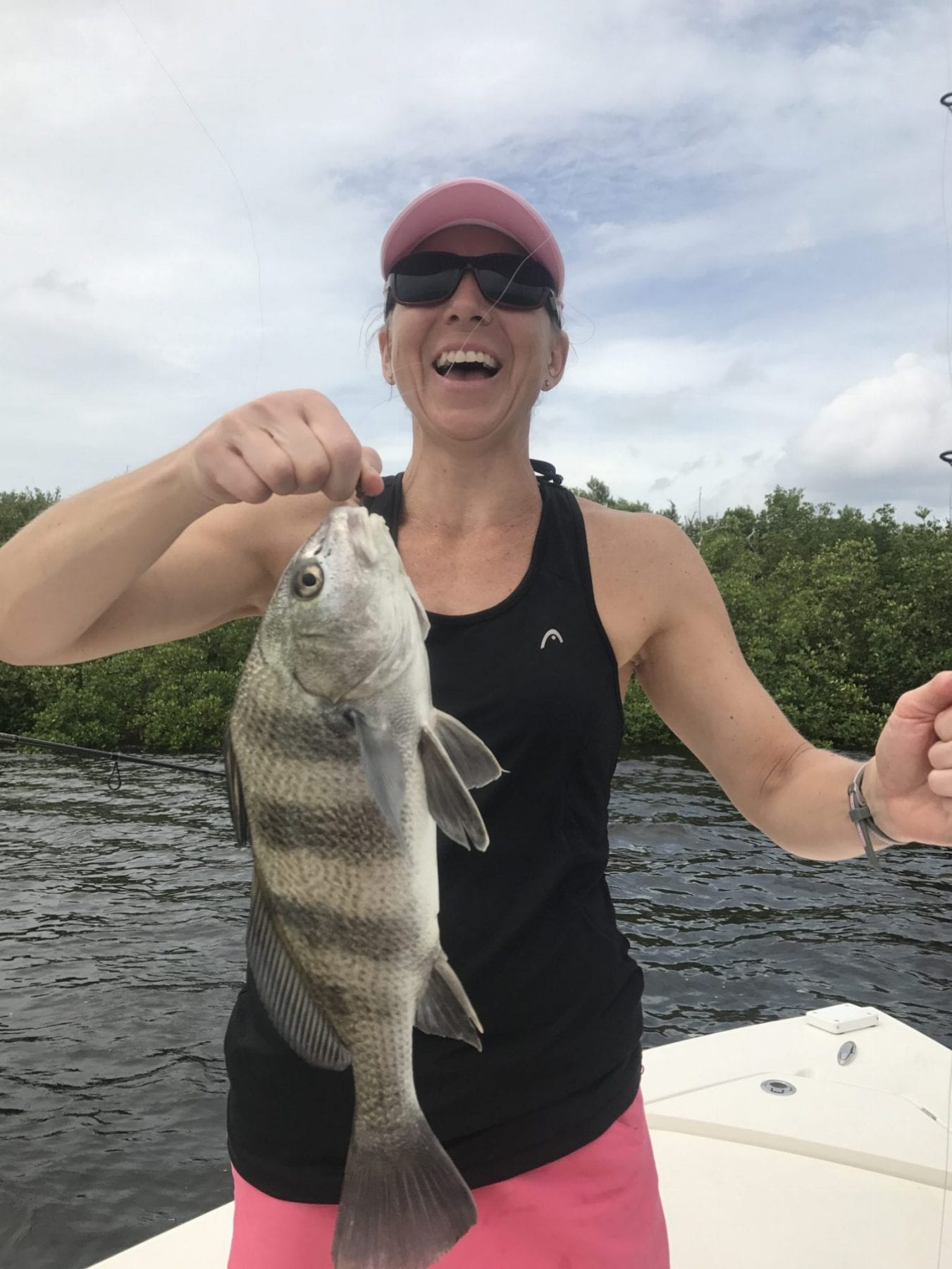 Inshore, larger seatrout will start to appear on the grass flats. redfish and snook will hold in the passes, under docks, in canals and creek mouths.  Canals will be loaded with large Crevalle Jacks and small tarpon. Larger mangrove snapper maybe be found in Redfish Pass, N. Captiva Pass and Boca Grande. Flounder will lay on hard bottom with strong current cuts.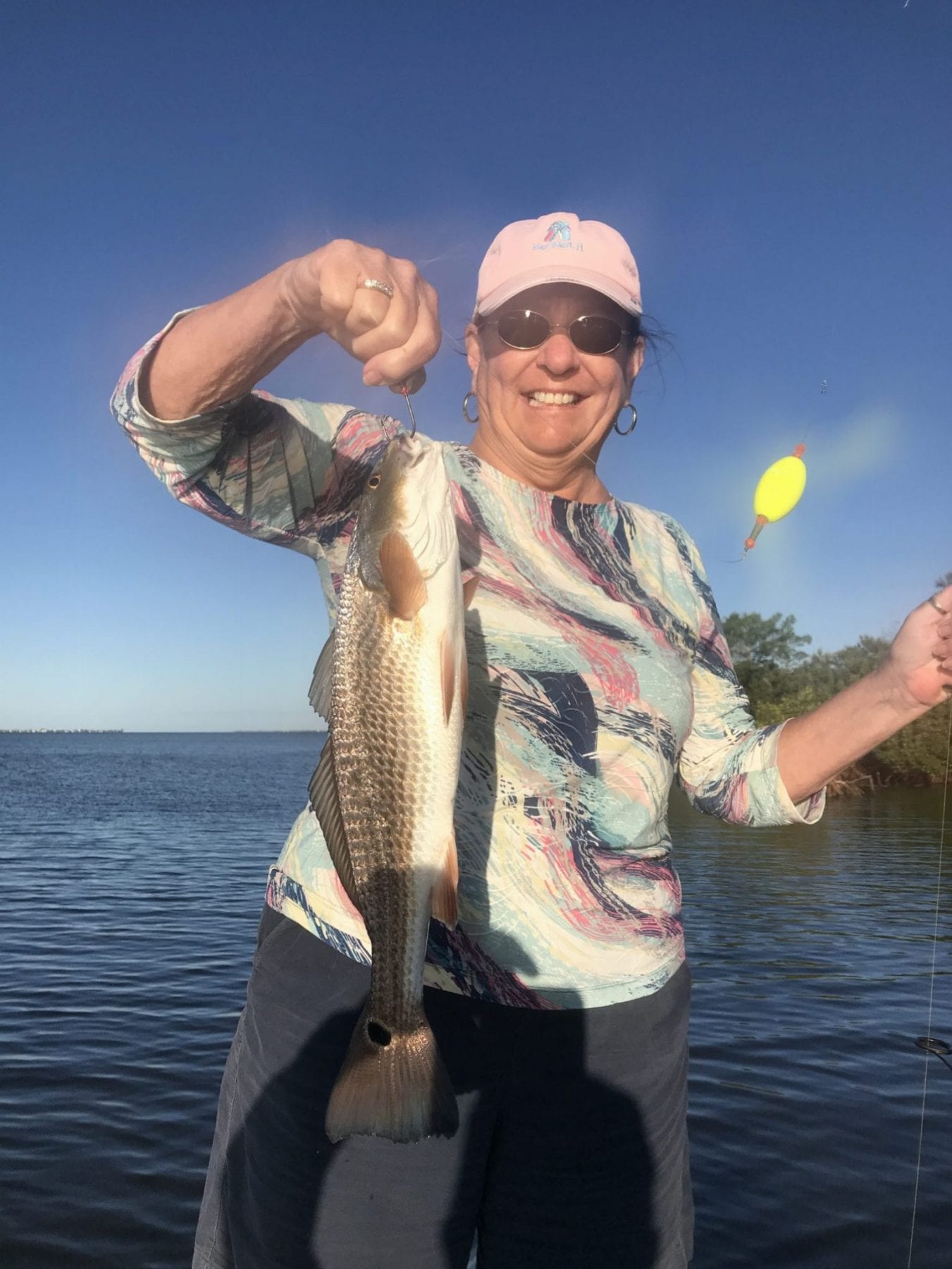 Sheepshead is the 'real' story for inshore, now through February. Large numbers and these large fish will move in from the Gulf of Mexico for their annual spawn. They will be around 'deserted' piles, under docks in canals, passes and mangroves. My strategy for catching these is to anchor up and chum with 'chopped' up shrimps. Scrapping off the barnacles on the piles will also get these fish excited (that is why they are holding there). Use light spinning rods and reels with 10 to 20lb line test. Attach a 30lb. fluorocarbon leader with a #1 or #2 hook. I prefer to use small shrimp for bait (that is why I 'chum' with shrimp, so as to 'match the hatch'). Some anglers prefer to use 'Fiddler' Crabs. They are often referred to as 'Sheepshead Candy'. They are found crawling along mangrove roots, making them natural bait for Sheepshead. However, they are not always readily available at the bait shops. They are expensive and hard to put and keep on a hook.
Sheepshead have a reputation of being hard to catch. That is far from the truth when they are feeding (all fish are hard to catch when they are not feeding)! The bite is usually a soft tug. That is when one sets the hook. If the bite is rapid and hard, it is usually small mangrove snapper. Sheepshead will feed in spurts for a period of time. The big ones will eat for a while, then the smaller ones will eat. When they are done, the smaller trash fish and little snappers will feed. I recommend changing locations when the small Mangrove Snapper and other 'trash' fish bite(s) turn on.
SANTA'S HELPER
(Equipment Recommendations)
OFFSHORE: Spinning rod and reel sizes; 6 ½ foot 40 to 100 lb. Jigging Rod with a 4500 to 5000 series spinning reel. I use Shimano Rods with either Shimano or Diawa Reels. I use 40 lb. Power Pro Braid test line with a 20 to 40 lb. Fluorocarbon leader. 2/0 to 4/0 Circle Hooks.
INSHORE: Spinning rod and reel sizes; 6 ½ to 7 foot (fast action tips) 8/17lb. or 10/20lb. test strength rod with a 3000 to 4000 series reel. I use Shimano, Penn and Diawa rods with either Shimano Saros, Diawa and Penn Battle reels. I recommend 10 to 15 lb. Power Pro braided line and 20 to 30lb. monofilament or fluorocarbon leader (fluorocarbon for redfish, snook and sheepshead) for live baits as well as artificial presentations. Light tackle of the sort will provide anglers with the sensitivity required to detect a bite and more fun when fighting the fish. Heavier equipment for inshore use is not necessary except when fishing in the spring and summer for migrating tarpon!
Please be sure and make your purchases from a retailer that advertises in Coastal Angler Magazine, as they are the best at what they do.
This is Captain Terry Fisher wishing everyone Merry Christmas. Check out my website at www.fishfacecharters.com. Call me at 239-357-6829 or email [email protected] for charter request or to answer any questions you may have. I am also available as 'Captain for Hire' (by the hour) on your vessel for safety/navigation instructions, fishing techniques and locations that will insure your every outing is successful. Check out my weekly frequent fishing 'blogs' (reports) at www.goboatingflorida.com.