by Karl Ekberg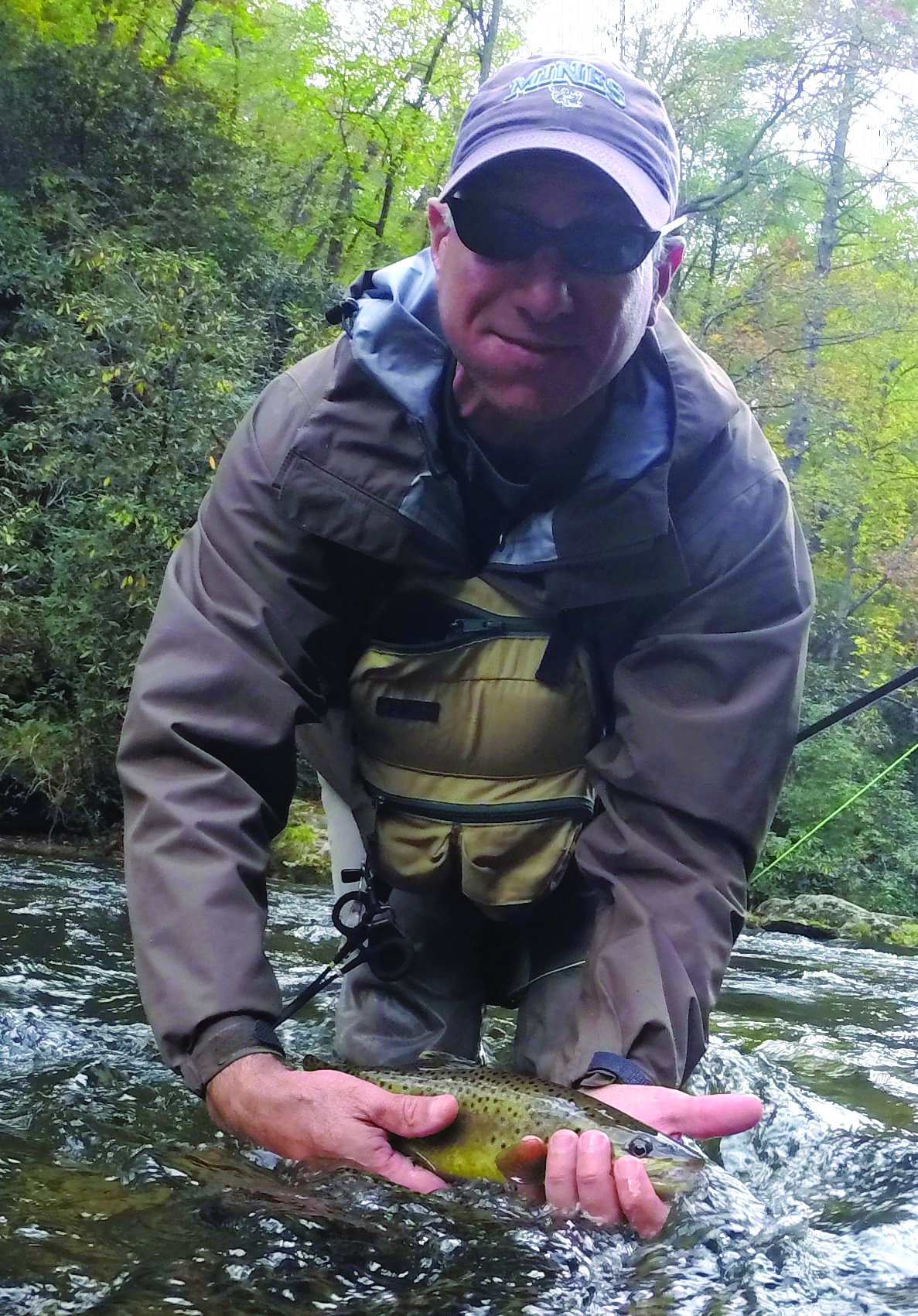 The rivers of the South Carolina Mountains have been heavily stocked now from the South Carolina DNR, and many thanks go out to the folks of the Walhalla Fish Hatchery! The delayed harvest areas are fishing extremely well with many large fish being landed on a wide variety of flies. The large brook trout have beautiful spawning colors to them, and the rainbows have been in the 12"-16" average, with a few larger ones landed as well. The larger browns have been a great pleasure to catch as well with a great fight to land them. Our guides are putting people on large fish and taking great pictures to send them home with for bragging rights.
Fishing the bright and flashy has subsided now, as the fish in these areas have acclimated themselves to their new river surroundings. As the river temperatures have dropped with the outside temperatures dropping significantly, fishing lower in the water column has proved to be the best. Drifting larger heavy nymphs with smaller trailing nymphs has proved to be very successful. Fishing these tandem set-ups in the fast moving riffles, seams and slower water on a dead-drift will be necessary. At times of higher water conditions, a pinch of weight or a heavier lead fly will be needed to get your flies down to the holding fish. The rivers have plenty of water in them due to the heavy fall rainfalls we have received.
Colder water temperatures leads to the fish becoming a bit lethargic, and streamer fishing will need to be slower as well. Slowing down your strip and pauses will be the key to success. Casting the streamers into the heavier currents, letting them swing, and then stripping these flies through the seams, in the large deep pools and behind larger rocks in the runs will produce fish.
As the holidays are upon us, the "river crowd" tends to be a little less than usual, as many folks are shopping and attending holiday festivities. We have found that even on a Saturday or Sunday, folks can have a great day on the river without having difficulty finding a great spot to fish.
From all of us here at Chattooga River Fly Shop, we want to wish everyone and their families a Merry Christmas and a Happy New Year! We look forward to seeing everyone out on the rivers. Stop by and see us Tuesday-Saturday 7am-5pm, and Sundays 7am-2pm.