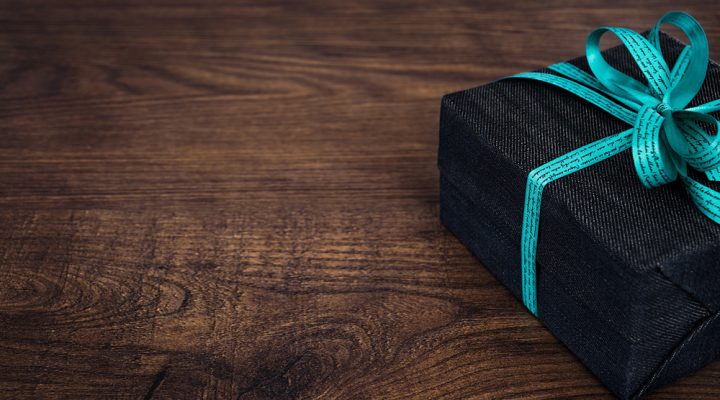 Fishermen are a tough breed to get gifts for. If you are trying to get them tackle, they have extremely specific tastes in regards to color, weight, length and brand. If you are shopping for a diehard fisherman, the safest bet is to get him or her a gift card. There are however certain gifts that any fisherman will hold onto dearly. Over the years, I have received some very amazing gifts from customers, friends, and family. All of them were made not bought, and will be with me forever. With Christmas right around the corner, I wanted to share some of these gifts with you all. They are very dear to me. These are my, "Gifts from the Sea."
June 10th, 2003, was the best day of billfishing I have ever had. Myself and fellow Captain, Darrel Couvillon caught a sailfish, blue marlin out of Venice, LA. We also hooked and lost two other blues and saw another two more. The sailfish was the first ever billfish that had been caught while I was captaining a boat. We did not have a sailfish flag to fly, so we made one from an old dirty blue marlin flag. That Christmas, my wife had the flag and a picture of me and Capt. Darrel framed and matted. It is one of my most prized fishing possessions.
One of my favorite customers passed away in October of 2013, Jesse McMichael. All of our guides and I always called him "Uncle Jesse", he was like family. One day he drove down from his home in Petal, MS to deliver a gift his niece had painted for us. It was a picture of one of our boats on an old piece of barn wood. Above the painting was the phrase, "Patience is what the sea teaches." Just a great gift from a great man.
My cousin Emile "Chip" Babin is a busy dude. He is a mechanic on the C-130's for the "Hurricane Hunters". What little free time he gets, he spends it with his wife and kids. He gave me the gift midway through a fishing trip that took weeks of planning just to get off the dock. I was dumbfounded as to how he had found time to intricately paint an oyster shell with our company logo.  He just stopped fishing and handed it to me. I was so nervous it was gonna get damaged, I wanted to go in immediately. I keep it high on a bookshelf in my office, far from my daughters curious reaching hands.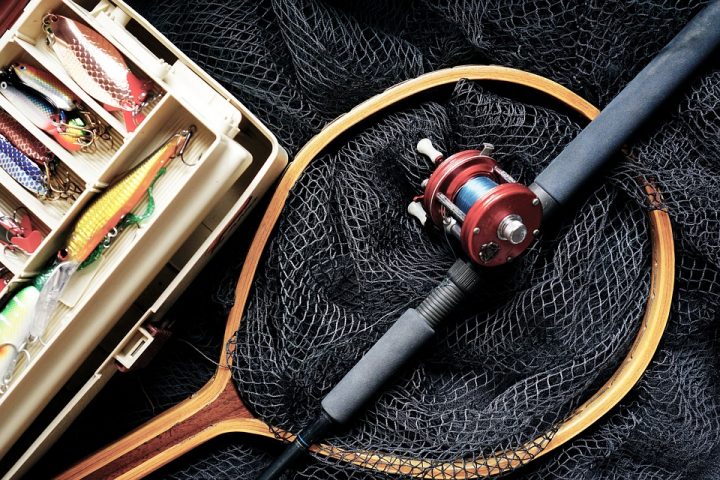 Mr. Bill Cash has been out to our Cat Island House more than any customer we have. On one of our trips, while his company was having a meeting, he asked me and Capt. Kenny to see if we could find driftwood for his wife, Beth. His wife is an interior designer and a very accomplished artist. We found a very unique and very old 2×6 that had washed up on the shore. To be perfectly honest, I wanted the piece of driftwood for my house. We literally found Mr. Bill a boat load of driftwood, and he was thrilled to bring it all back to his wife. A few weeks later, Mr. Bill was in town and wanted to meet for lunch. We were all smiles when he presented us back the same piece of driftwood. It was now professionally painted with two redfish and our company logo. Mrs. Beth put a lot of time and energy into her work, and it shows. When the piece is not hanging in my office, it goes with us to shows and speaking engagements.
Charles Stribling has been fishing with me for many years. I have watched this young man grow up, and I gotta tell you, he is becoming one heck of a good man. After our first few years of fishing, he told me he had been working on something for me and said it would be ready for our next trip. Well, the next trip eventually came and the gift was presented. Young Charlie had painstakingly made a mosaic out of broken mirrored glass. The mosaic is a picture of a sailfish (my first billfish as a captain) and even has my name in tiny letters on the fishes bill. In the bottom of the piece, it says "#1 Captain". His whole family was there when he gave it to me, and it was all I could do to keep the tears back. That mosaic was hanging in my office, but it now sits in my living room. It is priceless to me.
When it comes to gift giving, they always say, "It's the thought that counts." This Christmas, don't drive yourself crazy, trying to get that fisherman in your family a gift (gift cards, people). Speaking from experience, unless you have a very specific list, chances are you are gonna get it wrong. One of the best gifts you can get any fisherman is a framed picture of a big fish he or she has caught. An even better picture to a frame is one with friends, family or loved ones. I literally have a garage full of gifts that have never been on the water. On the other hand, I have a house full of treasures from family and friends.
From all of us at Coastal Angler Magazine, Merry Christmas! As always, have fun and be safe.
Capt. Sonny Schindler
Shore Thing Fishing Charters
Bay St Louis, MS
www.shorethingcharters.com
228-342-2206