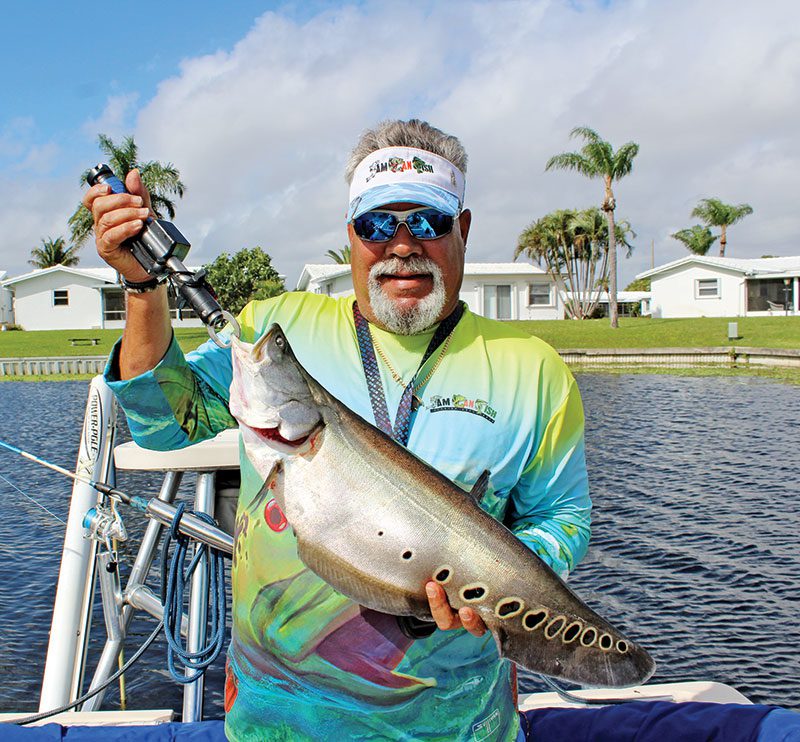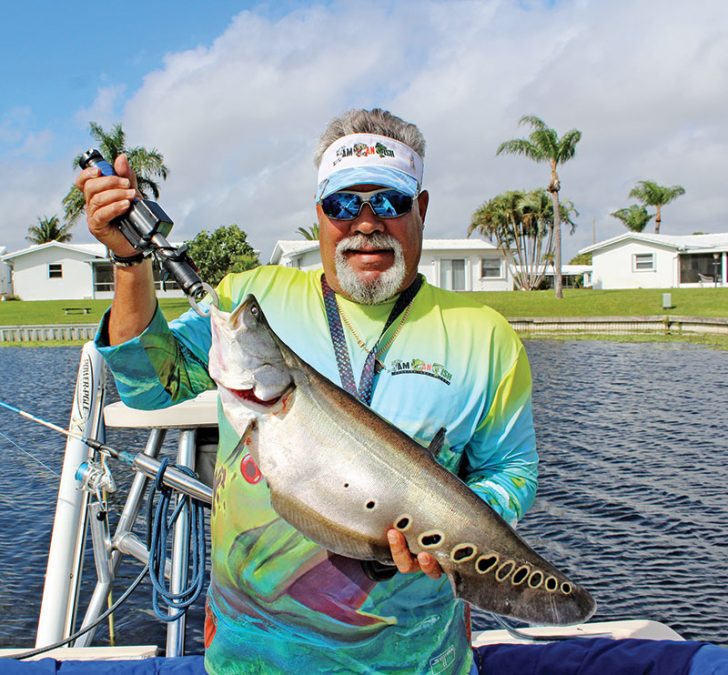 I first met Sam Rojas at the Miami Boat Show over ten years ago, but had no clue that we lived just a few blocks from each other until we ran into each other while volunteering for a charity fishing event at the end of 2016. Over the last four years, our friendship has grown through our mutual support of Fishing With America's Finest, our families life events and a little place that we like to call "The Cup". Since retiring from the boat show grind, Sam has been running freshwater charter fishing trips at Holiday Park, Markham Park, the Lake Ida and Osborne chain and the exotic rich waters in close proximity to Miami International Airport. We have been trying to fish together since our reunion and finally made it happen just a few weeks ago.
I met Sam at "The Cup" like we do each month when I delivered the new magazines and we got to talking about clown knifefish. After consulting our calendars, we planned to fish the following Monday when there would be less fishing pressure than on a weekend.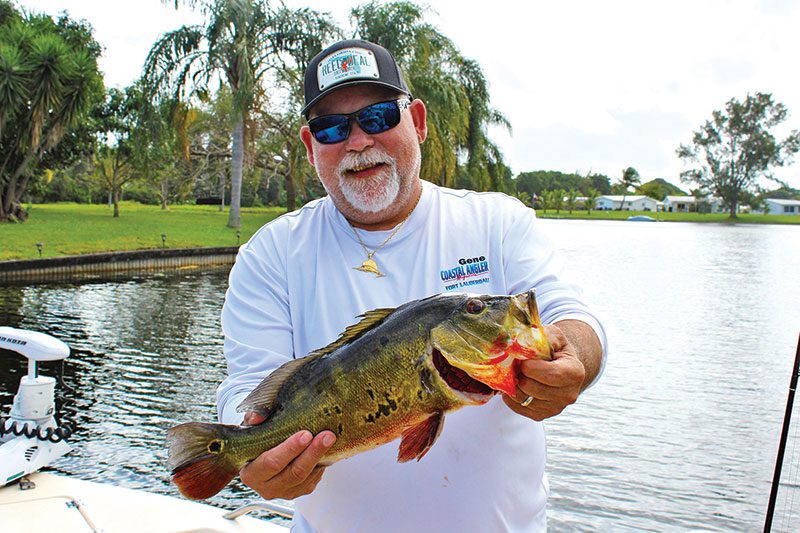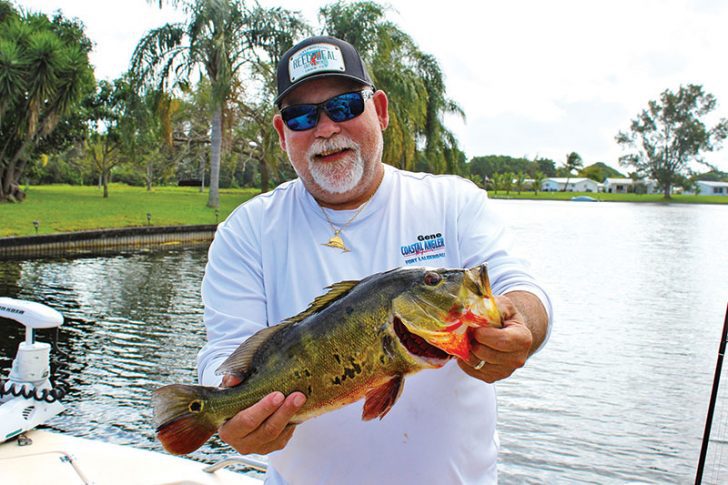 I arrived at Sam's house at 5:45am. He already had the boat hooked up to the truck and we were on our way. We made a quick stop for gas and ice, while also grabbing some empanadas and croquetas to enjoy for breakfast on the way. We stopped again to grab four dozen live shiners and were on our way to Lake Ida. We launched the boat right at 7am and it was on.
After a short run, we squeezed under the I-95 bridge, deployed the trolling motor and started fishing. Sam put out two rods with live shiners behind the boat and almost immediately, the stink was gone when a decent largemouth bass hit the deck. Before we could release the first fish, the other rod went off with largemouth number two. We managed a few slob Mayan cichlids right after that, but then the bite shut off and the wind was starting to blow at a good clip. On to the next spot.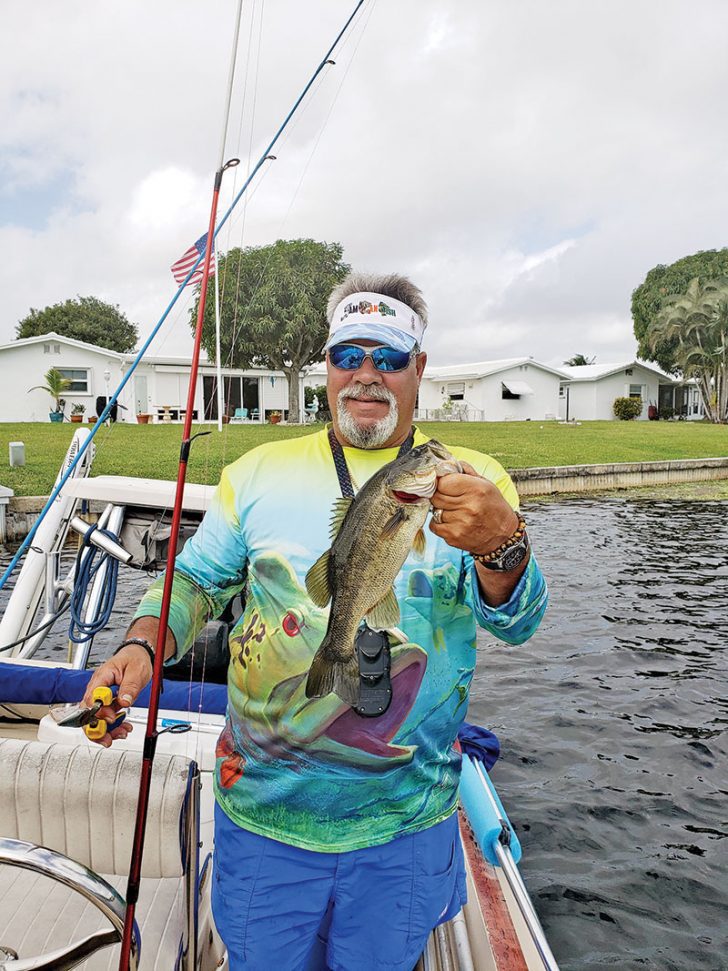 After another short run and meandering down a skinny water canal, Sam positioned the boat near a drop off in what would best be described as a small residential lake with lots of seawall and boat docks and put down his power pole. We put out a spread of five live shiners and I worked the docks with soft plastics. Over the next hour, three other boats came into the same area and none of them got a single bite. Time for another move.
Upon arriving at Leisureville in Boynton Beach, the sun came out and the wind laid down as Sam used the trolling motor to sneak us up to one of his favorite docks to fish. I pitched a live shiner as close as I could to the dock and was tight with a peacock bass before I could close the bail. Cockpit chaos soon followed as Sam was tight to what we thought might be another peacock. We quickly realized that we had the intended species on and needed to land it for a Lake Ida Slam. I brought my peacock to the boat and released it as quickly as I could, then grabbed the net. Sam brought the clown knifefish to the boat, but it made an impressive run when it saw the net. A few minutes later, Sam finessed the invasive exotic back to the boat and into the net and it was game over. We took a bunch of photos and released the clown to fight another day.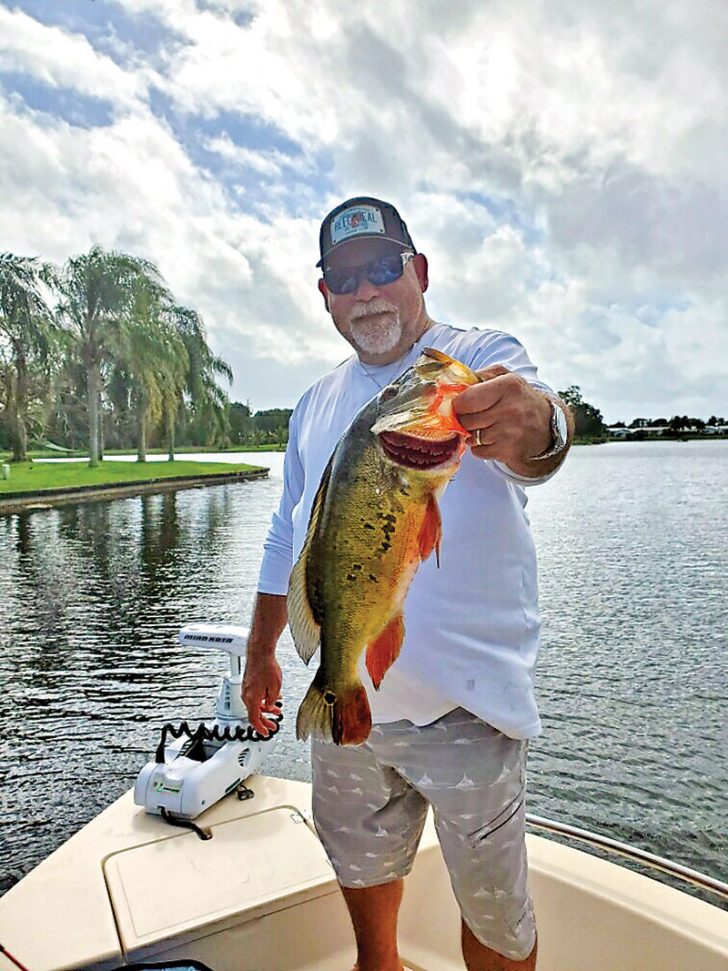 With the pressure off, we caught and released six more peacock bass and nearly a dozen largemouth bass before heading back to the ramp. To end the day, we were greeted at the ramp by a Great Egret that was sporting green mating paint around his eyes. I didn't know this, but after a bit of research discovered that they only display the green for 48 to 72 hours while actively mating. It was a perfect end to a great day on the water with my friend Sam.
If you would like to book a charter with my friend Sam, check out SamCanFish.com or give him a call at 954-650-1612. Be sure to let him know that Coastal Angler Fort Lauderdale sent you.
~ Gene Dyer