by Christopher Sprague, Jr. Angler – Team Tuppens
This month has been slow for us as there were no fishing tournaments. We did have guests over and went fishing for a short time. It was the first fishing trip in our new Jupiter/Garmin boat. We went drift fishing and caught a few fish. We caught a red grouper, but it was too small. The other fish we caught were just bait fish, like blue runners. After that, we went for lunch and then went to the Kennedy Bunker on Peanut Island. I never realized how big and hidden it was.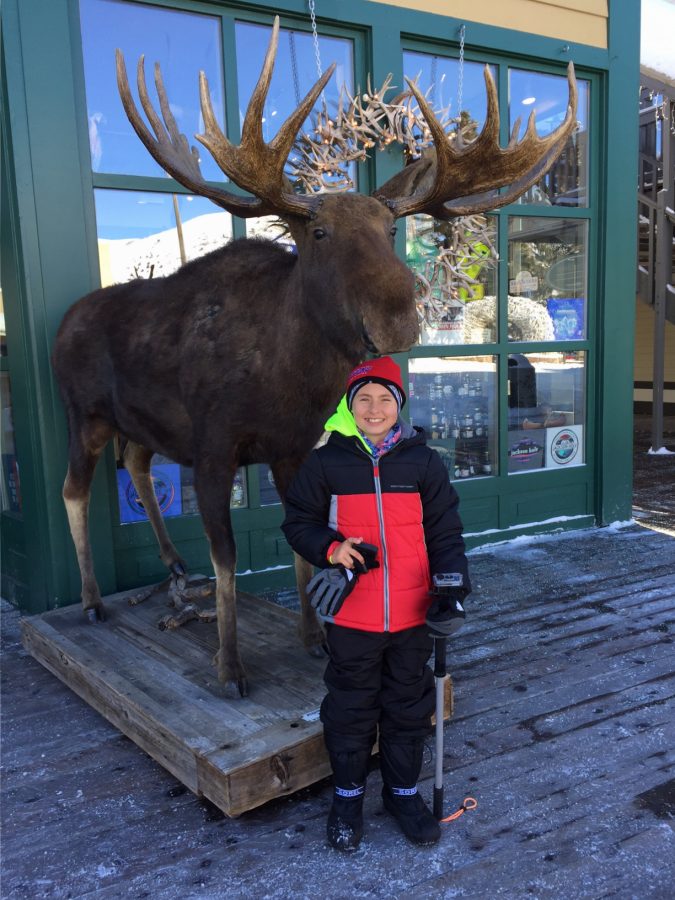 Later in the month we went to Jackson Hole, Wyoming. It was cold there, around -15 degrees when we landed! The next day we went on a snowmobile trip through the Teton Mountains. It was -32 degrees! It was very beautiful. We saw elk, bison, coyotes, and moose. We also went tubing later that day at Snow King Resort. That was also very cool. The next day was my birthday and I wanted to downhill ski, so we took lessons. It took a little time to learn, but it was a lot of fun. The final day we went to Yellowstone National Park. We took a snow coach, which is a vehicle with huge tires. We went to Old Faithful and saw many more geysers. We also went over the continental divide. Then the next day we flew out. It was the coolest trip ever. I'd like to go back in the summer and try some fly fishing!
Tight Lines!