by Christopher Sprague, Contributing Writer
Hello Anglers,
Since tournament season has ended, I have not done any saltwater fishing. However, I have been bass fishing a few times. I went to a lake in my neighborhood where I had heard good things about catching giant bass and clown knife fish. I also went to my favorite canal and fished it a lot. I was very surprised by catching no bass, but I have a theory. Recently in that canal, I have seen the weeds slowly die and I believe they were poisoned to make the canal look better. By doing this, I believe it had a negative effect on the bass there. There is usually an abundance of cichlids there, but I didn't even see those.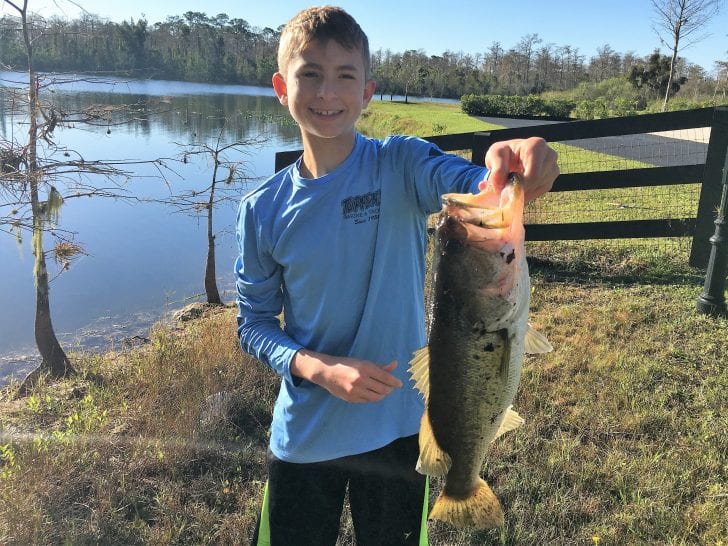 After that, I went to the lake where I heard good things about. My first 5 casts I caught nothing, but after that I saw the biggest bass I have ever seen. When I hooked the bass, I could feel the power that it had. When I got it close to the surface, it dived back down to the bottom and by it swimming so hard, water was splashing everywhere. I began to fight after it ran, it felt like I was reeling in an anchor. My rod doubled over. Then it swam right into a small patch of weed and I felt the line snap. I had 8-pound line and 10-pound leader on my rod, and that wasn't enough. I estimated that fish to be 8-9 pounds. In our canals, the biggest one I caught was a 3 pounder, but this fish was more than double that size. Surely indeed I had a giant bass, and I will be searching to hook him again!