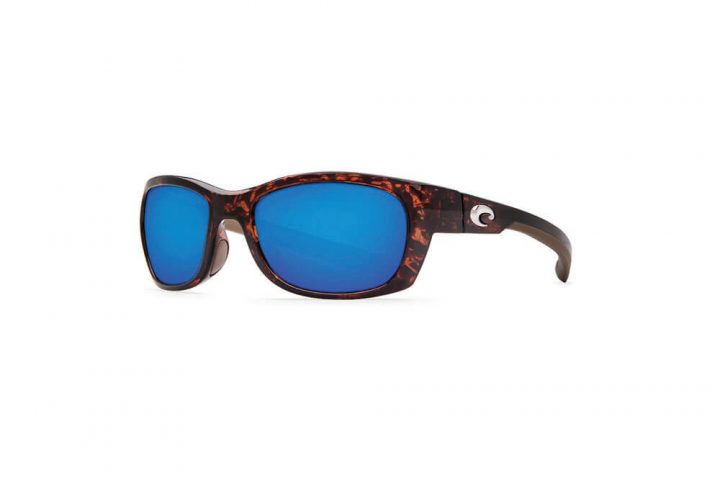 Giant trevally are some of the hardest fighting fish a saltwater angler can choose to battle. Anglers around the world travel to tropical waters for a chance to go up against such a worthy opponent.
Costa's sunglass style, Trevally, honors the fight of the fish and the strength of the species. Trevally features sturdy integral hinge technology and hypoallergenic rubberized nose pads to keep the sunglasses comfortably in place all day, no matter how harsh the conditions. The style is available in unisex frame colors, including tortoise, matte black, matte orchid and matte tortuga fade.
The frame is comprised of a nearly indestructible bio-based resin material sourced from the castor plant, a sustainable, hardy perennial. The bio-based resin produces increased durability, overall sunglasses weight reduction, and the ability for the frame to hold shape from extreme heat to bitter cold temperatures.
The Costa Trevally can be customized in its full array of patented color enhancing polarized 580 lenses. The brand's 580 lens technology filters out harsh yellow and harmful high-energy ultraviolet blue light. Costa's 580 lenses, the clearest lenses on the planet, are available in either glass or impact resistant polycarbonate. Trevally is also available in customized Rx sun lenses.