By Capt. Cefus McRae, Nuts & Bolts of Fishing Series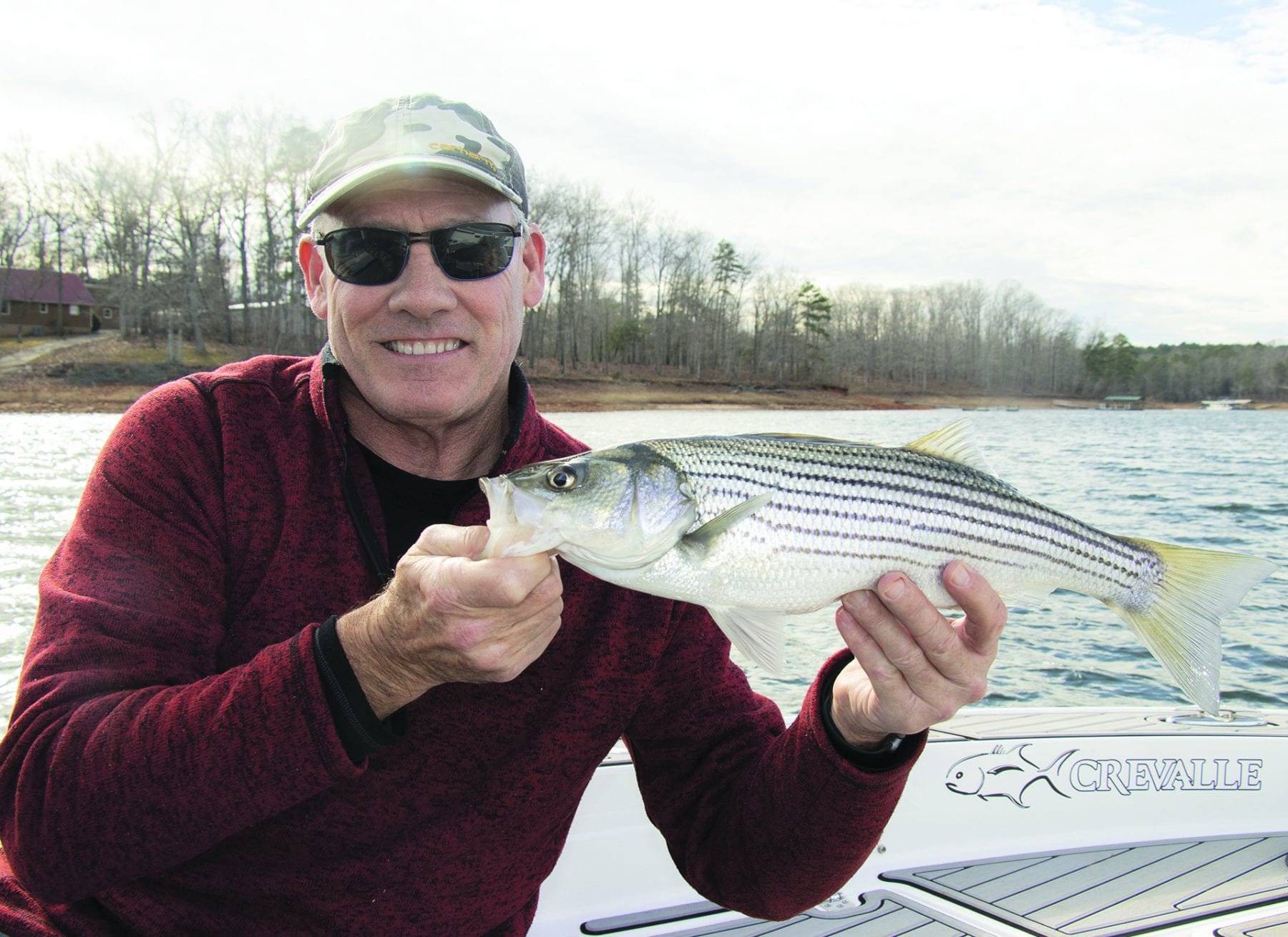 By this time of year, the majority of our Southeastern lakes and impoundments have 'turned-over'; meaning both the surface water and deep water have mixed together providing oxygen throughout the water column. As a result, fish can now move freely at all depths and become more scattered compared to their summertime haunts.
As anglers, we have to adjust our tactics to this phenomena, or we'll simply go 'fishing' instead of 'catching'. Let me share some of the tactics you can use to help narrow down the search for fish and potentially increase the number of fish that stretch your string.
 Find the kitchen. Game fish still have to eat. The fact they can move throughout the water column means bait can also move comfortably all over the lake. Put your sonar on its widest beam, 80 khz, to see the widest swath of subsurface area possible. Now is a good time to get more familiarized with the SideScan features of your sonar as well. You can see bait, structure and game fish as far as a couple hundred feet from the boat.
 Use search pattern lures like crankbaits and spinnerbaits that let you cover a lot of water quickly. If fish are there and ready to bite, they will let you know.
 A week or so after the turn-over, most fish will get back to their normal fall patterns, so definitely hit the places you found to be productive in the fall.
 Because there's available oxygen and relatively consistent temperatures throughout the water column, fish can (and will) go to deeper water zones including ledges, roadbeds and standing timber. So mark those on your chartplotter and fish both the deepest spots as well as the sharp inclines to shallower water. And while you're there, drop a Capt. Mack's Super Spoon down to entice a bite.
 Cover the entire water column. Some baits like small shad and herring will congregate in mere inches of water, and game fish know this is a prime area to corral their meals and fill their bellies. Backs of creeks can be excellent catching.
 Similarly, deep channels can be productive staging zones as the fish acclimate to their new-found territories, and now is a great time to troll deep. Even though you may be finding fish in 15 feet of water, it's not uncommon for the monsters to be hanging deeper. So dust off your downriggers and deep diving plugs and drag them for a few hundred yards or so. Umbrella rigs can also be quite effective.
 Look for the birds and nervous water. When you see whirling gulls actively doing aerobatics over the water, quietly maneuver your boat within casting distance or troll around the edges of the excitement.
 Overcast, nasty days can be your best fishing. Low pressure systems tend to put fish on the feed, and they can be active almost all day long if the skies are overcast.
 Your return is proportionate to your effort. Big lakes like Lanier, Murray, Hartwell, and Clarks Hill offer plenty of area for fish to move around. You need to do the same until you locate the honey holes. Mark those down because they'll probably be in the same places this time next year.
 And for the most contemporaneous knowledge of what's happening and where, stop by your local tackle store and simply ask. Most of the time you can get reliable intel from these folks because us anglers just can't seem to keep a secret.                                                                                            Learn to cover the entire water column and understand the likely places to wet a hook, and you'll have more productive days in the cold days to come.