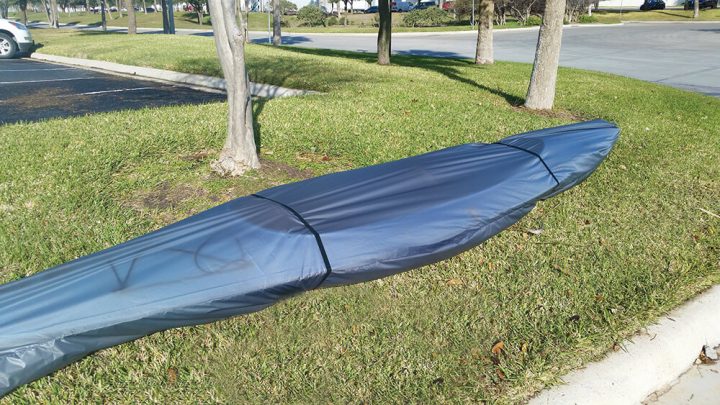 Who says kayak covers need to be bulky and thick?
The CoverAlls kayak cover delivers protection, strength, and durability in a lightweight, tough material that keeps your kayak clean and dry year-round.
Protect your kayak from nature and the elements. Prevent dirt, debris, pollen and leaves from piling up in the cockpit and seat. Block bugs and critters before they move in. Keep water out with material that's not just water-resistant—it's water-PROOF.
Our covers are also UV-resistant to preserve your kayak's hull and rigging from the sun's damaging rays.
Best of all, CoverAlls kayak covers are a breeze to use. They slip on quickly, draw closed with a single poly cord and cam lock—not zippers—and get snug with durable Velcro straps. There's even a built-in red flag for transport. The cover slips off easily and stows neatly in an included compact stuff bag that even fits in most deck hatches.
Spend more time with a rod and reel and less time with a hose and scrub brush. See how much better protection can be at www.coveralls.biz!