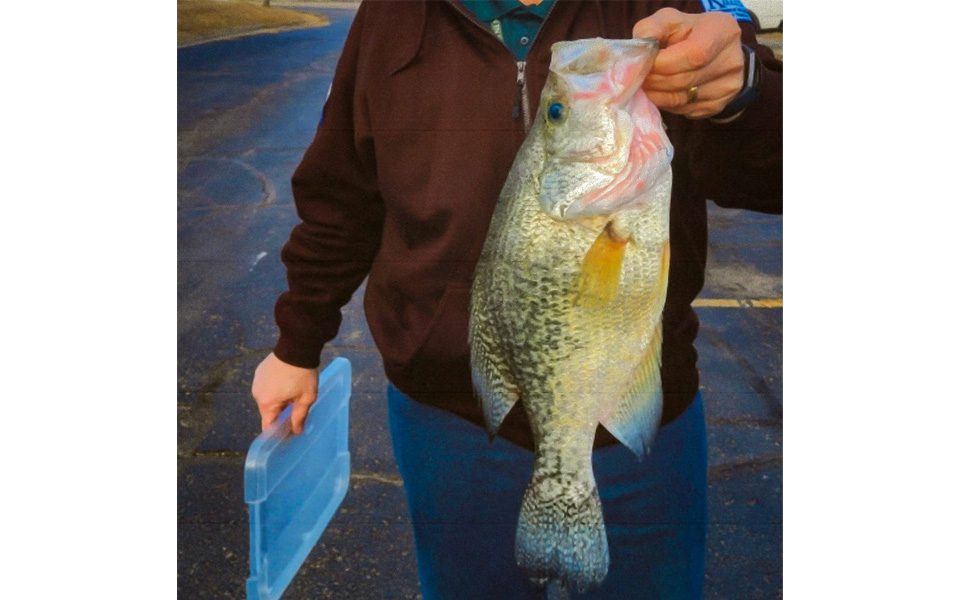 A 4.07-pound white crappie recently broke a nearly 60-year-old Kansas state record. Bobby Parkhurst, of Topeka, Kansas, caught the slab while fishing live minnows at Pottawatomie State Fishing Lake No. 2 on March 5. It replaces a record of 4.02 pounds that has stood since 1964.
"As fisheries biologists, we get the chance to see a lot of big fish, but this one is certainly for the books," said John Reinke, with the Kansas Department of Parks and Wildlife. "This crappie measured in at 18 inches long and 14 inches in girth, so it truly deserves a spot on the state record list."
The IGFA world record for black crappie weighed 5 pounds, 7 ounces. It was caught in May 2018 from a private pond in Tennessee by Lionel Ferguson.