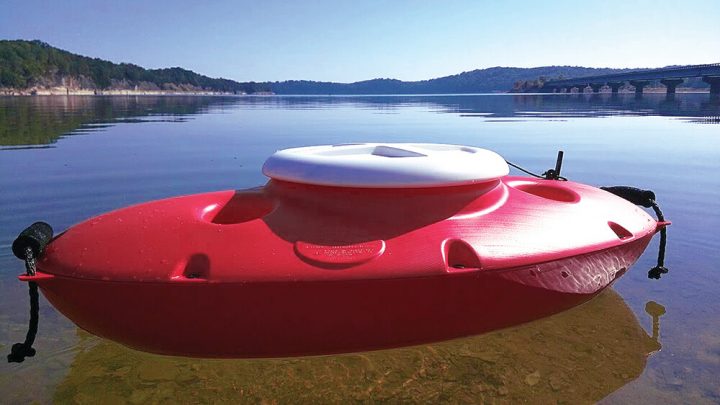 Space is always at a premium when you're on the water in a paddle-powered vessel. Whether it's a kayak, canoe or stand-up paddleboard, a lack of storage often forces us to leave behind the things not absolutely necessary for the activity at hand.
On a larger boat where there's plenty of room, many anglers wouldn't think of going fishing without a cooler full of iced-down beverages. With the new Creekkooler, those navigating under paddle power can have the same luxury.
The Creekkooler is an innovative floating cooler designed with dual-wall construction and top-quality insulation to retain ice and keep things cold for extended periods. Its shape cuts through the water, limiting drag and allowing it to be pulled easily behind a boat.
Creekkooler has a 30-quart capacity and will hold 30 12-ounce cans and 20 pounds of ice. It has four drink holders on deck and a 1/8-turn watertight lid that makes it a great tool for extra dry storage, too.
Whether it's for keeping drinks cold during a day on the water with buddies, packing in provisions for a multi-day float trip, or extra dry storage for the stuff you need but don't have room in the boat for, Creekkooler is an innovative new product that will make your excursion under paddle power more comfortable.