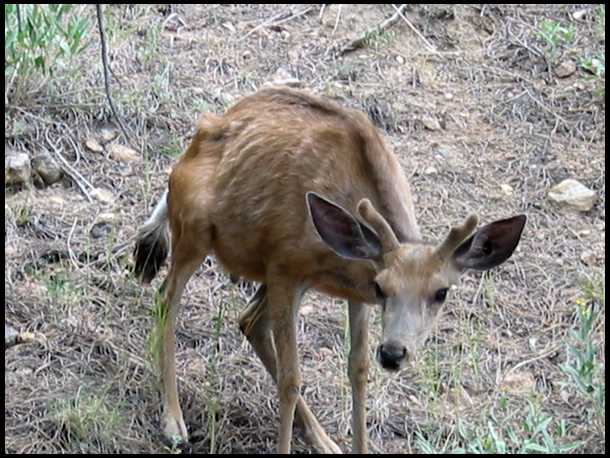 You may or may not know this but fishermen and hunters are the primary funding source for most of the state's wildlife conservation efforts through the purchase of licenses, tags and stamps. By purchasing licenses, paying federal excise taxes and respecting seasons and limits, individual hunters and fisherman make big contributions towards ensuring the future of species, wildlife and habitat. As an example, proceeds from the Federal Duck Stamp have purchased more than five million acres of habitat for the refuge lands that support waterfowl and many other wildlife species both hunted and non-hunted.
Why am I telling you all this? There is another call-to-action for us outdoors folks and we need to be aware of what CWD is and how we can spot it and prevent it. We want to keep Florida "CWD FREE". What is CWD? CWD, commonly referred to as Chronic Wasting Disease, belongs to a group of diseases known as transmissible spongiform encephalopathies. Next question, what does that mean? CWD appears to only occur in the deer family and is caused by an abnormal protein called prion, for us non-scientists it seems similar to Mad Cow disease. CWD attacks the brain of deer (mule deer, white-tail, moose and elk) causing them to become emaciated and display abnormal behavior.
Last Friday on "Let's Take It Outside" my weekly radio show, I spoke with Tony Young, FWC Media Relations Coordinator, and he explained how important it is we make sure that we do not have an outbreak in Florida of CWD. Transmission of CWD occurs by direct contact with bodily fluids (urine, feces and saliva) or through contact with contaminated environment. "The good news is, there is no evidence the CWD can be transmitted to humans or livestock" Tony said. However though present studies are inconclusive, under an abundance of precaution it is recommended that hunters should avoid eating deer tissues known to harbor the CWD agent such as tissues from the brain, spinal cord, eyes, spleen, tonsils and lymph nodes. We have over 200,000 hunters in Florida so with all those eyes in the woods we can play an important role in surveillance and by providing samples from harvested deer for testing.
Who you Gonna Call? The CWD Action Team that's who? If you come across or harvest a deer that appears to be sick or emaciated or may have died from unknown causes call the toll-free hotline at 866-CWD-WATCH (239-9282). "It is important to call as soon as possible so the carcass can be gathered and tested while it is as fresh as possible," said Tony. CWD has been found in many surrounding states so be sure that if you are hunting in other states as most of us do, that you can bring your meat back properly and legally. It's illegal to bring back whole carcasses from certain states and area's so please be sure to check out more information on the FWC website to keep Florida "CWD FREE". Visit www.myFWC.com/CWD for updated information and if you have any questions give Tony or the FWC a call. We are the eyes and ears of our outdoor community so we need to be on the lookout and report anything we see to the CWD Action Team.
Misty Wells is Co – Founder of "A Reel Future" a non-profit organization devoted to sharing knowledge and giving the passion of the fishing and the great outdoors to our future generation and kids in need. As the host of Radio & TV show "Let's Take It Outside" she also runs state-wide fishing charters and hunting trips. To get show information, to be a guest or to tune in go to www.mistywells.com and she can be reached at misty@mistywells.com.