Sandy Moret pointed to port: "10 o'clock!" he said in a hushed voice. "Lead them."
It took a second for me to sight in, but a moving shadow just beyond the bow brought things into focus. A pod of 70-pound tarpon were running a channel edge and we were perfectly positioned for an intercept. Late with the cast, I dropped my streamer on the nose of the lead fish, which promptly turned and powered into oblivion across the shallow flats of Florida Bay, compatriots in tow.
Moret smiled and politely let me off the hook. "Happens all the time down here," he said. "We'll get another shot."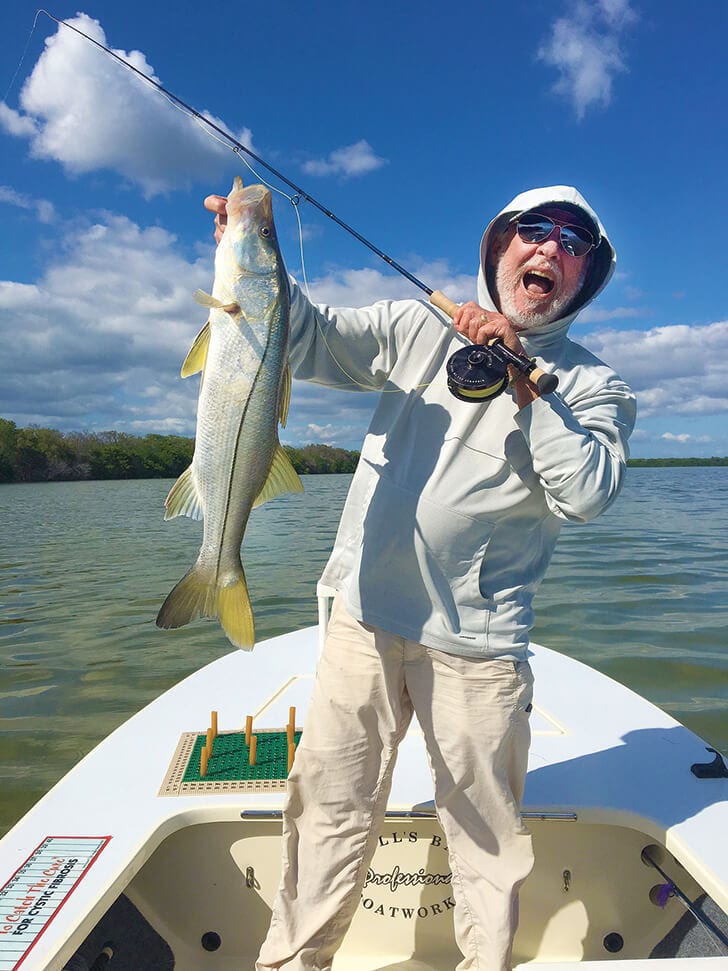 Chalk one up to lessons learned. A heavy front was moving in, and what had been a drizzly morning suddenly turned threatening, sending us racing back to port for a round of refreshments at the Lorelei Marina.
With the Florida Keys steadily rebounding from the devastating effects of Hurricane Irma, anglers across the country are once again making plans for an assault on the stellar flats fishery here. Featuring tarpon, bonefish, redfish, snook and sea trout, the shallows of Florida Bay and Everglades National Park on the village's lee side are ideal for fly fishing and Moret, one of the founding fathers of long-wand sport in these waters, couldn't be happier.
"We still have a way to go before everyone is back on their feet, but we are getting there," he said in a recent interview. "As for the fishing, it's bounced back nicely."
As a guide and outfitter, Moret (of www.floridakeysoutfitters.com) logically suggests first-timers to the area head out with a professional skipper. "It's the quickest way to learn the intricacies of tempting local gamefish," he explained. Still, he noted that the fishing in these parts is consistent enough that those launching a kayak or even fishing from shore around bridges and passes have a chance to score.
"The most important thing in the Keys is to practice your casting – especially when fly-fishing," he advised. "It's vital to make a few casts in every spot you stop to factor in the wind, current and water depth before you even see the fish."
Moret, recently honored with 2018 Fly Fisherman Conservationist of the Year Award by the Bonefish Tarpon Trust, works a wide range of patterns but does have several favorites. He likes a size 4 cream-and-tan Merkin with lead eyes for bonefish. For silver kings, a Keys Tarpon Streamer in purple and black is his choice for murky water. To target snook and redfish, he throws purple Deceivers in discolored water and yellow and white in clear water. Concentrate your efforts on rising tides to avoid groundings, he cautions, and keep moving until you find the fish.
Getting to Islamorada is easy. Find your way to Miami or Fort Lauderdale and head south on U.S. 1. Once there, you'll find plenty of places to stay including the world class Cheeca Lodge and Amara Cay Resort.