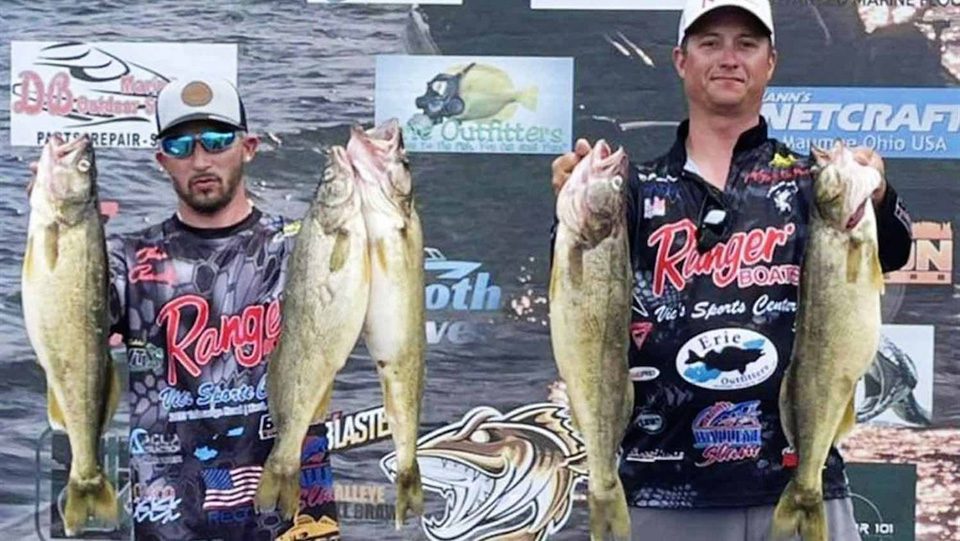 Walleye Tournament Cheaters Plead Guilty
Remember the two guys who got busted red-handed stuffing weights into their fish at a walleye tournament last fall? This week, they pleaded guilty to charges of felony cheating and misdemeanor unlawful ownership of wild animals.
In a plea deal with Ohio prosecutors, Jacob Runyan, of Ohio, and Chase Cominsky, of Pennsylvania, agreed to three-year suspensions of their fishing licenses and Cominsky forfeited the $100,000 boat and trailer used to commit the crime. Prosecutors also plan to recommend six months probation after successful completion of which their records would be expunged.
Charges of attempted grand theft and possessing criminal tools charges were dropped. Both men are scheduled to be sentenced on May 11.
The two cheaters would have won over $28,000 in prizes if they hadn't been caught at the weigh ins of a Lake Erie walleye tournament with fish that were stuffed full of weights and fish fillets. Also, tournament organizers suspected Runyan and Cominsky for cheating in other tournaments long before they were caught. During a successful tournament run, They were investigated for cheating in spring of 2022, but a police report indicated there was not enough evidence to charge them.